Charity bank account used for gambling
Updated / Friday, 6 Dec 2019 16:48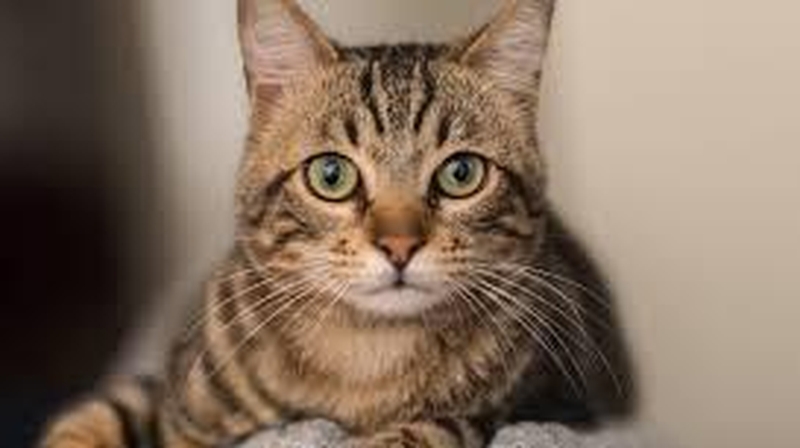 RTÉ Investigates
Money donated to a County Cork animal charity for the care of cats was used by one of its founders to gamble, RTÉ Investigates has learned.
In July 2019, €700 from a charity's bank account was spent with the online bookmakers, Bet365, a bank statement shows. The bank account is in the name of Our Cat and Kitten Rescue Home, which is now known as Cat Haven.
When contacted by RTÉ Investigates, Cat Haven founder Owen Collins, 30, admitted he had been using the account as his personal account since March 2019 and used it to gamble, mostly on the outcomes of soccer matches. "It is 100% me who uses that account," he said.
Around a year ago, the charity switched to using a different bank account, this account was in the name of Cat Haven. Mr Collins has no access to this new bank account.
However, he retained access to the Cat and Kitten Rescue Home account and some donors continued unwittingly to donate to it. Mr Collins failed to instruct these people to change their direct debits.
A Dublin-based donor, who pays a standing order of €150 per month to the charity said she was "stunned" to learn that the account she donated to was being used to pay for gambling. She said she would be cancelling her direct debit for the charity.
Separately, the woman made payments of €300-€500 which went directly to a vet to pay for the treatment of Cat Haven felines.
Mr Collins said that he had lodged money by ATM to the account to pay for the betting transactions. RTÉ has seen one bank statement, which covers the period July 1st to August 1st 2019, but the statement does not show evidence of any lodgement via ATM.
The bank statement shows six lodgements from five different donors totalling €340 euro as well as a lodgement of €547 euro from Bet356.
The statement also shows that over a two-day period in July four payments totaling €700 were made to Bet365 – two transactions for €250 each, one for €150 and one for €50.
Mr Collins claims he was unaware that donor money was going into the account because he didn't open the bank statements that were posted to his home.
Mr Collins said that none of Cat Haven's trustees had any knowledge that he used the Cat and Kitten Rescue bank account for gambling and he does not have access to the charity's new bank account. "I am solely at fault and want that to be clear," he said.
RTÉ Investigates understands that the matter is being investigated by gardaí.
The chairperson of the Crosshaven-based charity, Elaine O'Brien, who is also Mr Collins partner, declined to answer specific questions, but stated that "all information will be supplied…to the Garda and charity regulators to investigate."
Mr Collins said that after gardaí had been in contact with him, he instructed one donor to change her direct debit to the charity's new bankaccount.
Cat Haven advertises mainly through its Facebook page which has over 17,000 followers. It has also benefitted from fundraisers in conjunction with businesses and animal welfare groups. Donors are promised that all money raised goes to the operation of the charity.
Cat Haven was granted charitable status by the Charities Regulator in December 2018 despite complaints made about the charity's governance and, in particular, financial controls, by Anne Cleary, a former trustee and volunteer.
Ms Cleary, who is also a former garda, continued to raise concerns with the Regulator after it was granted charitable status.
Ms Cleary told RTÉ Investigates, " I contacted the Regulator numerous times, my concerns have never been properly addressed," she said. "I wanted the rescue to succeed," she added, "I wanted it to be run properly and I wanted the Regulator to deal with it properly, I wanted to ensure safeguards were put in place for governance and financial controls. It is a shame because Cat Haven has done phenomenal work for cats in Cork."
The charity takes in abandoned and unwanted cats and kittens and aims to rehabilitate and re-home them after they have been neutered, micro-chipped and vaccinated.
There are no publicly available figures showing how much income the charity receives, but in an internal document seen by RTÉ, it projected income of €85,000 in 2019.
The Charities Regulator was in contact with Cat Haven advising it over its governance. In August 2019, it asked the charity's trustees to close down an inactive GoFundMe page that was in the name of Owen Collins.
In June 2019, it demanded copies of bank statements from "all bank accounts operated by the charity since its establishment." Mr Collins said statements of the Cat and Kitten Rescue Home account, which he had used for gambling, were not supplied to the Regulator, but those relating to the charity's main account in the name of Cat Haven, which he has no access to, were provided.
The Regulator declined to comment on Cat Haven, but said in a statement that, "As per our Concerns Policy the Charities Regulator cannot comment or give updates on inquiries while they are ongoing, as this could prejudice the charity and our regulatory work.
Speaking to RTÉ Investigates Mr Collins admitted that his actions have endangered the charity he set up. 
The charity remains on the Charities Regulator's register. However, it has not posted on its Facebook page for over a week and callers to the charity's mobile phone number on Friday heard this recorded message "Hi, you have reached Cat Haven. We are now closed. Please contact the local CSPCA [Cork Society for the Prevention of Cruelty to Animals] or your local vet." 
The message did not make clear if the closure is temporary or not.