The Irish woman who shot Mussolini – inside the new documentary
Updated / Wednesday, 15 Sep 2021 10:28
Colin Murphy writes for Culture about the new documentary Violet Gibson, The Irish Woman Who Shot Mussolini, which screens on TG4 later this month.
One day in April, 1926, three years into Benito Mussolini's fascist rule of Italy, he was making a speech to a crowd of supporters in Rome when a woman stepped out of the crowd, produced a pistol, and shot him at point-blank range. Mussolini's head turned as she did so, and the bullet grazed his nose. She fired again, but the gun jammed.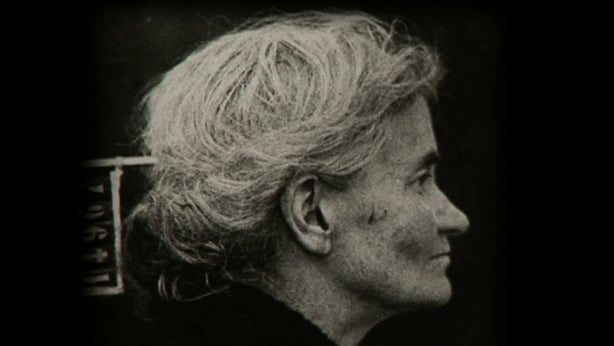 The woman was Violet Gibson, born in Dalkey and raised in aristocratic splendour on Merrion Square, daughter of the Lord Chancellor. Gibson came the closest to success of the four assassination attempts on Mussolini. She was a committed anti-fascist, had closely studied Mussolini's movements, and clearly had some kind of help in her assassination attempt. Yet she was written off as a lone "madwoman", committed to an asylum for the rest of her life, and effectively written out of history.
Listen: Filmmakers Barrie Dowdall and Siobhan Lynam discuss Violet Gibson on RTÉ Arena
On Sunday, October 18th the first-ever film about Gibson, starring Olwen Fouéré and directed by Irish filmmaker Barrie Dowdall, is being screened as part of the Kerry International Film Festival, following the screening, the film is being made available for online viewing here.
"But for a millimetre or two and a dodgy bullet, Violet might have changed the course of world history."
Dowdall's film is a docu-drama in the style of his award-winning film on the legendary Australian outlaw, Ned Kelly. By coincidence, Violet Gibson is also the subject of Shane Tivenan's short story, Flower Wild, which won the RTÉ Short Story Competition last month.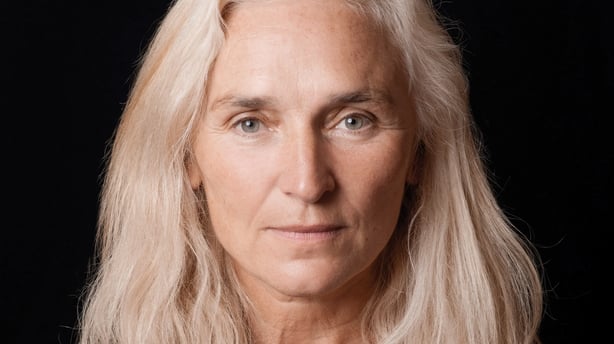 Dowdall believes the time is ripe for a reassessment of Gibson's life and legacy. Gibson was a "bold freethinker", he said, who was "prescient" in spotting the dangers of fascism, at a time when many in the Anglo elite was either supportive of fascist ideas or believed in appeasement.
"It is estimated that at least three million deaths can be directly attributed to Mussolini's policies and warmongering", said Dowdall. "But for a millimetre or two and a dodgy bullet, Violet might have changed the course of world history."
Listen: The Irishwoman Who Shot Mussolini – Documentary On One
After Gibson's failed attempt, she was set upon by Mussolini's supporters, and would likely have been lynched had the police not stepped in and arrested her. She suffered various cruelties and indignities within the fascist prison system, and was then deported to England, sparing the Italians the embarrassment of a public trial. Her family had secretly arranged to have her committed to an asylum – St Andrews Hospital in Northampton, where Lucia Joyce, James Joyce's daughter, would later be committed.
Listen: RTÉ Short Story Competition winner Flower Wild by Shane Tivenan, read by Ingrid Craigie
Gibson had lifelong difficulties with her mental health, but there is evidence that these were exaggerated and used to keep her incarcerated. Despite repeated pleas for her freedom, she spent the rest of her life in St Andrews, dying in 1956.
It suited both the British authorities and her family to have her seen as "insane" rather than as political. "Establishment outrage was all the greater because she was seen as not only betraying her class, but also her gender," said Dowdall. "If a man had done this, there'd probably be a statue of him."
Violet Gibson, The Irish Woman Who Shot Mussolini, TG4, 22nd September 2021.
Help
Information
© RTÉ 2021. RTÉ.ie is the website of Raidió Teilifís Éireann, Ireland's National Public Service Media. RTÉ is not responsible for the content of external internet sites.