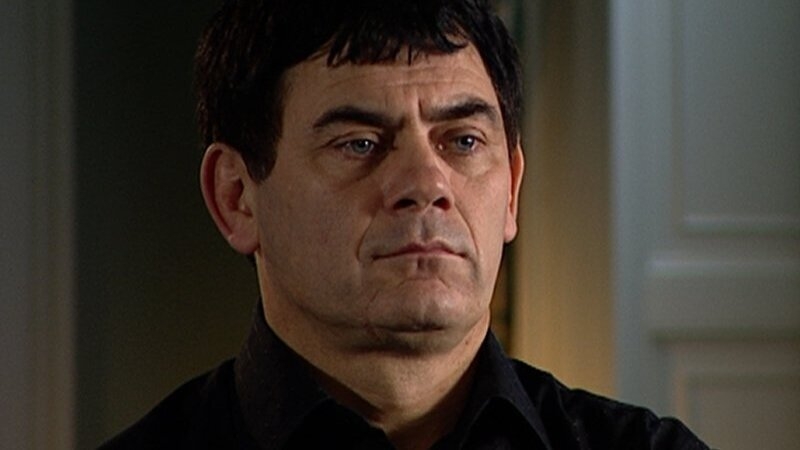 Crime Correspondent
Gerard Hutch has appeared in court charged with the murder of David Byrne at the Regency Hotel over five-and-a-half years ago.
The 59-year-old was extradited from Spain this afternoon and arrested on the tarmac at Casement Aerodrome, before being brought to a special sitting of the Special Criminal Court tonight.
The court was told the Director of Public Prosecutions had deemed the ordinary courts were inadequate for the administration of justice in this case.
Mr Hutch was remanded in custody to appear again in just over two weeks' time.
Back in Ireland for the first time in over five years, Mr Hutch was flown into the military airbase at Baldonnel, on an Irish Air Corps Casa plane, landing just after 7pm this evening.
He was arrested in Spain last month and detained in a prison in Madrid, before being handed over by the Spanish police to gardaí earlier today and brought home by officers from the extradition section.
Mr Hutch was met on the tarmac by detectives from Ballymun who are investigating the fatal shooting of Mr Byrne and other offences at the Regency Hotel in February 2016.
The murder escalated the ongoing feud between the Hutch and Kinahan gangs, which has so far cost 18 lives.
Mr Hutch lost two appeals in Spain against extradition and told the national court that there were threats against his life.
A high security operation was put in place at Baldonnel and the Special Criminal Court this evening to ensure his safe arrival in court number 11 and subsequent safe transfer to prison.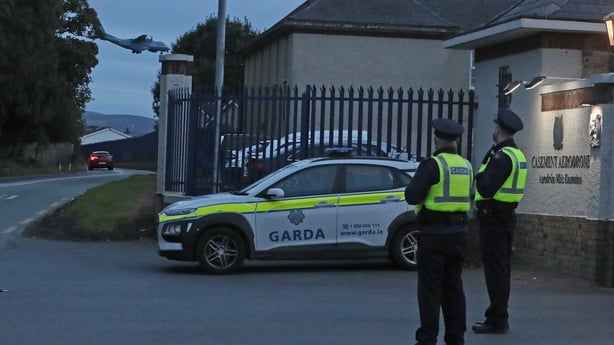 Detective Superintendent Paul Scott from Ballymun Garda Station gave evidence of arrest, charge and caution.
He told the court that he arrested Mr Hutch at 7.12pm tonight at Baldonnel on foot of a warrant issued by the Special Criminal Court on 24 March this year.
He said he subsequently met Mr Hutch in the precincts of the court, where he read over a copy of the charge to him, that on 5 February 2016, he did murder David Byrne at the Regency Hotel contrary to common law.
In court, he identified Mr Hutch to the three judges, pointing to him saying "that's the accused person".
Dressed in a white sports jacket, white shirt and brown trousers, Mr Hutch spoke once to confirm who he was, before the registrar read the charge to him.
Detective Garda Doherty from Ballymun Garda Station then served the book of evidence on him, along with a USB containing exhibits.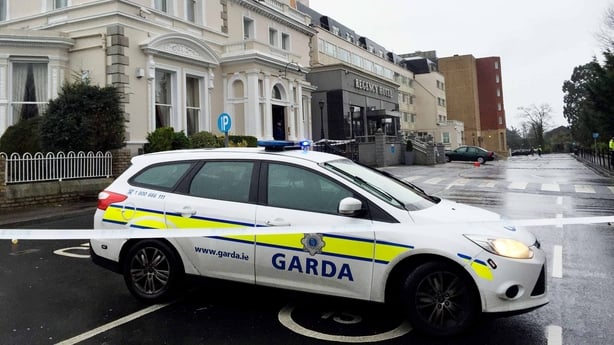 Defence Counsel Brendan Grehan said that Mr Hutch was reserving his position on the lawfulness of his arrest and charge, and on the jurisdiction of the court.
He also said they were considering the matter of bail, but Mr Justice Tony Hunt told him "you have to go elsewhere with that".
Mr Gregan told the court Mr Hutch was fully vaccinated and had received a negative test yesterday and wanted access to his legal advisors over the next two weeks.
He also said there may be an application for separate trials, but Mr Justice Hunt set a trial date of 3 October 2022, along with his co-accused who have already been charged in connection with the Regency attack.
Mr Hutch was remanded in custody to appear again at the Special Criminal Court on 15 October.