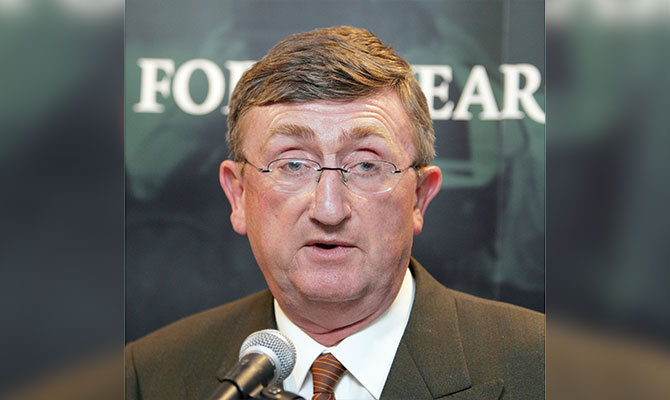 Property developer Bernard McNamara to keep €6.1m pension despite debts
 15th November 2021
---
Boom time property developer Bernard McNamara can hold on to his €6.1m pension pot despite debts of over €1bn to Nama and other creditors, the European Court of Justice has ruled.
Mr McNamara's creditors had argued that because the pension was Irish-registered and had not been given prior approval in the UK, it could be seized to help pay off his debts.
But lawyers for the tycoon said that was tantamount to discrimination because UK pension holders' premiums are protected from being seized.
That, his lawyers argued, effectively limited Mr McNamara's fundamental right to set up a business in another EU member state, which the UK was at the time, a right protected under EU treaties.
They also said it amounted to discrimination between 'migrant' workers and UK nationals and took away one of the "social advantages" of bankruptcy – the protection of pension rights – which is laid down in a 2004 EU law.
The UK High Court referred the case to the EU courts before the end of the Brexit transition period in December last year, but it is not clear how such cases will be treated in future.
The case has yet to conclude in the UK High Court, which will decide on costs.
In a ruling published last Thursday, the EU court threw out arguments that Mr McNamara was "forum shopping" or "cherry picking" bankruptcy rules for his own financial benefit.
The developer – named as "Mr M" in the EU court judgment – declared bankruptcy in the UK before the laws in Ireland were changed to shorten the process from 12 years to one year, bringing the rules into line with those in England.
UK insolvency statistics at the time showed increasing numbers of people with Irish addresses filing for bankruptcy in both England and Wales.
"There is no evidence in the file before the court from which it could be concluded that there had been a 'misuse of rights' or 'fraud'," the EU court said in its judgement last week.
"The court does not accept the argument that a person who voluntarily moves to another member [state] with a view to declaring himself or herself bankrupt there, or with knowledge of his or her probable bankruptcy in that member state, should in no circumstances be allowed to challenge the insolvency regime of that member state."
Mr McNamara owed banks more than €1bn after the property bubble burst over a decade ago.
He was placed into receivership in 2010, moved to London with his wife Moira in 2011 and set up a property development company in the city before declaring bankruptcy there in 2012.
His former company, Michael McNamara & Co, had established an occupational pension scheme for the developer and his wife in 2002 with Irish Life Assurance (ILA), paying a lump sum of €6.1m as a premium.
The asset underlying the pension fund was St Stephen's Green Shopping Centre in Dublin city centre.
That investment is now held in an Irish pension scheme called Simcoe Industries Retirement Plan, which is in turn held by Irish Life and whose members included Mr McNamara, his wife and their son, Ronan.
His creditors argued in the courts that the fund was worth almost €8.5m, which Mr McNamara disputed.