Updated / Friday, 3 Dec 2021 15:19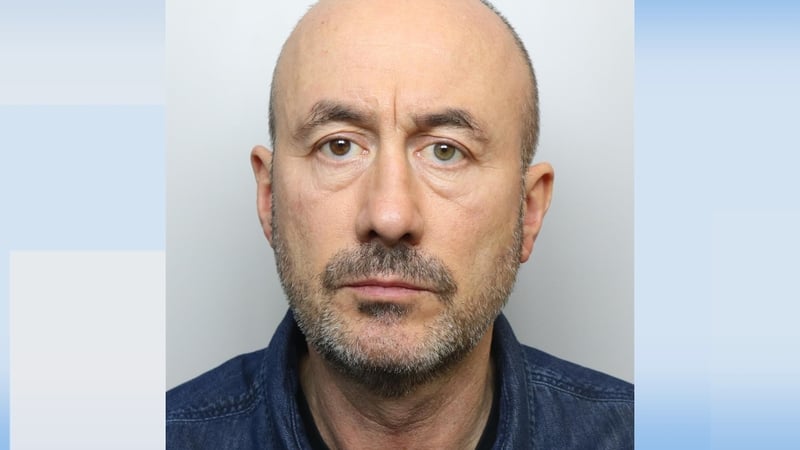 Crime Correspondent
A former RTÉ Sport producer who filmed himself sexually abusing a young child in the Philippines seven years ago while other children were in the room has been jailed for ten years.
Kieran Creaven, with an address at Adelaide Street in Dún Laoghaire, Dublin, has already pleaded guilty to ten charges.
He admitted to sexually exploiting children online in Dublin, three counts of sexually assaulting and exploiting children in the Philippines and possession of child abuse imagery in the UK and Ireland.
One of the children was 13-years-old, another was in the care of TUSLA, the Child and Family Agency.
Judge Melanie Greally said today it was important that those who sexually exploit children do so in the knowledge that if they are detected, they face the greatest penalties.
The judge said there were different victims, different offending and different degrees of depravity.
The garda investigation into the child abuse activities of Kieran Creaven began after he was arrested in Leeds in the UK, where he went to meet what he thought was a 13-year-old girl.
He was in fact met by a group calling itself Predator Exposure and handed over to the UK police. He subsequently pleaded guilty to attempting to meet a child following sexual grooming and attempting to engage a child in sexual activity and served nine months in prison.
Following a meeting between the UK police and the gardaí, the investigation was taken over by the Garda National Protective Services Bureau.
Creaven's home was searched and the gardaí also made inquiries with Facebook, SKYPE, paypal and moneygram.
The names and email addresses Creaven had been using emerged from searches and admissions in UK.
The 59-year-old was arrested and questioned in October 2020.
Two videos of Kieran Creaven sexually abusing a child in the Philippines were found on a micro SD HD card taken from him in Leeds. One shows him abusing a girl aged between 10 and 12 on a bed in a room with a TV on in the background.
At times Creaven records himself carrying out the abuse, while other times someone else records the video. An adult, another child and a baby can be seen in the room where the abuse occurred on 12 October 2014.
Four days later a second video is recorded of Creaven again sexually abusing the same young girl in the same bedroom. Exit and entry visas to and from the Philippines on his passport correspond with the dates.

Recommend the work of the Columban Father in the Philippines Fr Shay Cullen, who works with these young children who are abused. Preda Foundation.
Detective Garda Johann Doyle of the Online Child Exploitation Unit said she asked Creaven to tell her about the child in the video, but he exercised his right to silence and his answer to all questions was no comment.
21 months later in July of this year, he invited the gardaí to interview him again, but gardaí were unable to identify her.
Gardaí also discovered another video of Creaven talking to a young girl on a beach in Vietnam.
Obscene conversations with children were found on a HP device with Creaven talking to children in the Philippines as events unfold. In one, Creaven is giving instructions to an adult in a room with two children to abuse the children and paid €40.
In a similar conversation on 15 October 2017, Creaven told the adult he would send them dollars when his credit card did not work.
He was also caught with obscene images of a 7- and 12-year-old child on a USB key and with a video on his Samsung phone of an adult male abusing a two-year-old girl.
He used different Facebook accounts to chat with and groom children in Ireland, one was a 14-year-old boy, the other a 13-year-old girl.
He sent an abusive image to the boy and told a 16-year-old girl who was in care that he would like to meet her.
Kieran Creaven wrote a letter of apology for what he called his "abhorrent behaviour". He said he was deeply ashamed and he hopes these girls are safe.
He also apologised to his wife and family and described his arrest in Leeds in November 2017 as a good thing, because it had brought him back from a dark spiral he was going down into.
RTÉ said today that Kieran Creaven was dismissed with immediate effect following his guilty plea to charges made against him during legal proceedings in Leeds Crown Court on 18 December, 2017. It also said RTÉ provided assistance to An Garda Síochána as requested during its investigation.
The judge said she will impose post release supervision conditions in two weeks.
Gardaí are still trying to identify a number of children in Ireland who were in contact online with Creaven.
They said today that Creaven's jailing shows there is "no safe haven" for child abusers.
Detective Superintendent Barry Walsh said the investigation into his activities was international, with the garda child protection unit working with Interpol and the authorities in the Philippines, but they received no useful information or help from Creaven.
The officer in charge of the Garda online child protection unit said that if anyone thinks they or their children have been victims of Creaven online, they should contact the Garda National Protective Services Bureau.