The Year is 2014 but the truth little has changed?
The Paedophile Hunter: Twitter reacts to vigilante Stinson Hunter in Channel 4 documentary
Hunter lures and traps paedophiles by posing as underage girls online
Jess Denham Friday 03 October 2014 09:27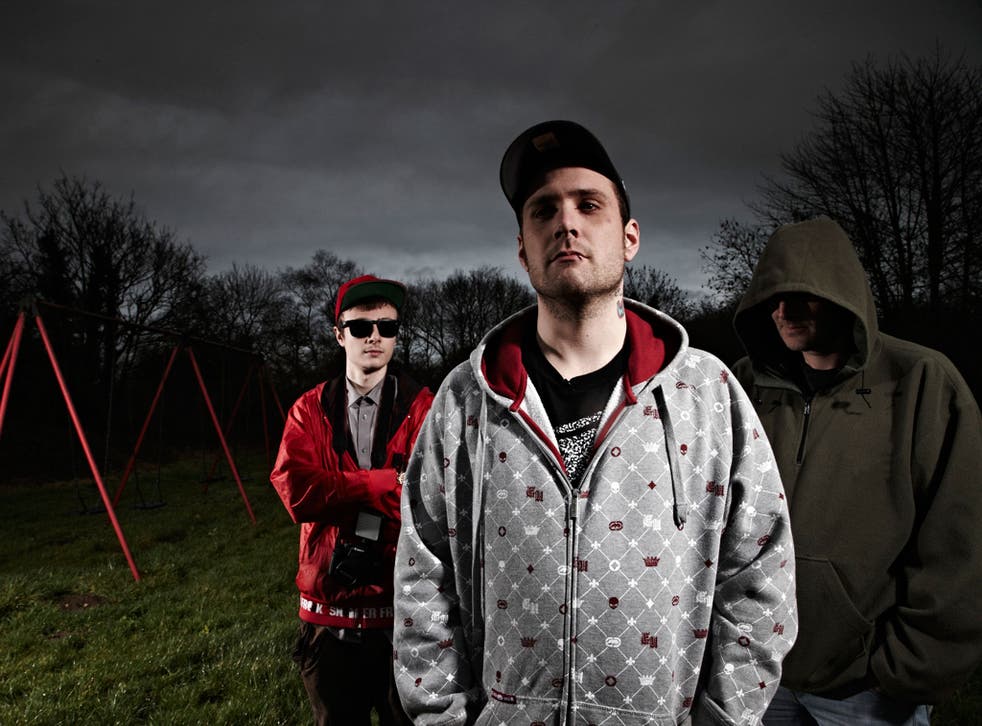 Self-styled 'undercover journalist' Stinson Hunter set social media alight last night, dividing the country when his vigilante antics were revealed in Channel 4 documentary, The Paedophile Hunter.
Scroll for Twitter reaction
Hunter and his associates 'Stubbs' and 'Grime' lure and trap sexual predators by posing as underage children online. Any evidence from initial introductions to final confrontations is filmed, passed on to the police and posted online.
Bafta-winning director Dan Reed explores the disturbing scale of the online grooming problem, while also delving into Hunter's troubled past (drug addiction, prison for arson and abuse in a children's home that he does not go into) and challenging him on his decision to ruin the lives of the men he 'catches'.
One man, Mark, killed himself shortly after being confronted by Hunter as he arrived to meet a 12-year-old girl. His partner and mother of his young child tells cameras she sympathises with Hunter's crime-stopping intentions, but disagrees with footage being published for his 250,000 Facebook followers to see.
"He claims he is protecting children but what about my child, a real child who is going to grow up without a dad?" she says.
While many Twitter users agreed with Mark's partner and argued that catching criminals should be left to the police, others praised Hunter's 'hands on' approach to stopping those with paedophilic predilections.
For Stinson Hunter
Wikipedia. You may not like what this man stands for but a sports journalist in RTE and now a Wexford player who had everything at his finger tips. Its jail time most likely too. But if only people communicated. Where are the whistleblowers?
Stinson Hunter (born Kieren Parsons, 10 October 1981)[citation needed] is a British vigilante[1] who is best known for his role in the documentary, The Paedophile Hunter. The film investigating child sexual exploitation was named "Best Documentary on a Contemporary Theme" in the 42nd British Documentary Awards, which "celebrates documentaries from Britain and abroad that "have made a significant contribution to the genre.[2]"
The Guardian published an article referencing the film, and reporting the estimated 10 active paedophile hunting groups in the UK.[3] "While the police are critical of such groups in public, they privately provide advice and support on how to conduct stings. 'The police are like us. They're human beings,' a member of a group said. 'They have families, so they understand what we're doing and why we're doing it."[3]
Hunter's personal challenges, such as past issues with alcohol, drugs and a prison term have been reported in editorial newspapers as well as tabloid newspapers.[4][5]
References
"The Pedophile Hunter: Twitter reacts to vigilante Stinson Hunter in Channel 4 documentary" – via http://www.independent.co.uk. "Gogglebox among TV documentary winners". 3 November 2015 – via http://www.bbc.com. Perraudin, Frances (24 April 2017). "Paedophile hunters jeopardising police work, says senior officer" – via http://www.theguardian.com. O'Donovan, Gerard (1 October 2014). "The Paedophile Hunter, Channel 4, review: 'disturbing'" – via http://www.telegraph.co.uk. "Stinson Hunter opens up about battle with mental health and drug addiction" – via http://www.coventrytelegraph.net.