Three men jailed for abduction and torture of Kevin Lunney
Updated / Monday, 20 Dec 2021 15:36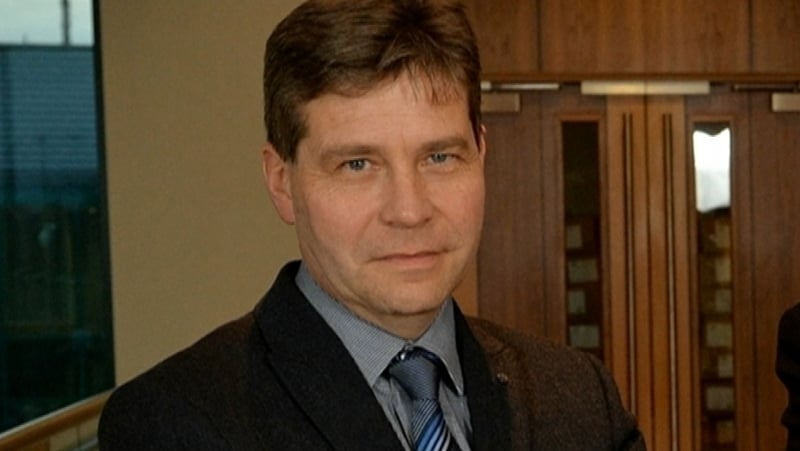 Crime Correspondent
Three men who abducted and tortured businessman Kevin Lunney in September 2019 have been handed lengthy sentences at the Special Criminal Court.
The 40-year-old "ringleader" who inflicted the most serious injuries on Mr Lunney, who cannot be named for legal reasons, was jailed for 30 years. He was referred to as 'YZ'.
Alan O'Brien, 40, from Shelmalier Road in East Wall, Dublin, was jailed for 25 years.
Darren Redmond, 27, from Caledon Road in East Wall, Dublin, was jailed for 15 years.
Kevin Lunney was attacked and kidnapped by the three men when he arrived home from work in Co Fermanagh on 17 September 2019.
He was bundled into the boot of a car, beaten when he tried to escape, and taken to a horse box in Co Cavan where he was tortured.
The three men beat and slashed him, broke his leg, doused him in bleach and carved the initials QIH into his chest.
They told him that he and the other directors of Quinn Industrial Holdings were to resign.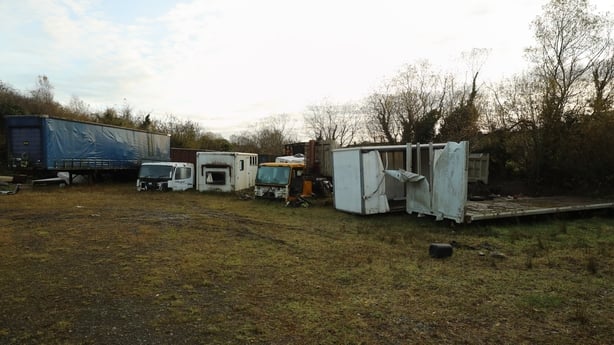 The attack was co-ordinated by convicted criminal Cyril McGuinness known as Dublin Jimmy.
He went on the run but died of a heart attack on the day UK police raided his house and found him in November 2019.
'YZ' was the driver of the car used to take Mr Lunney to the yard and was responsible for inflicting most of Mr Lunney's serious injuries, including using a Stanley knife on him.
The 40-year-old was close to Cyril McGuinness and had the capacity to terrorise.
Mr Justice Tony Hunt described him as the ringleader who could be relied upon to do what was necessary and sentenced him to 30 years in prison.
Alan O'Brien was closely associated with 'YZ' and had been involved in a "dry run" the day before. He also inflicted serious injuries on Mr Lunney and was sentenced to 25 years in prison.
Darren Redmond, the younger of the three was found to be less culpable than the other two and was sentenced to 18 years with the last three suspended.
Mr Justice Hunt said the scarring of Mr Lunney was intended to permanently injure him in an exceptional and specific way.
Mr Justice Hunt handed down the sentences today at the three-judge, non-jury court saying that the only reason he did not impose a life sentence on any of the three men was that the most severe penalties should be reserved for those who finance or benefit from these types of crimes.
Kidnapping entailed 'sickening and extreme violence'
The kidnapping was "carefully and meticulously planned", entailed "sickening and extreme violence" and involved "prior surveillance" of Mr Lunney's daughter which was particularly sinister.
The three men inflicted "premeditated and casual brutality" he said, and they were organised criminals "with no claim to mercy".
They showed "a flagrant disregard for civil liberties on an outrageous scale".
He described the crime as "a repulsive enterprise" designed to cause permanent harm and put "fear and terror" not just into the victim but into "all those who think of the crimes".
He said Mr Lunney was stripped of almost all his clothes and of "almost all vestiges of his human dignity" and after the attack, "dumped" on the side of the road and "left for dead".
He said the father-of-six could have died of hypothermia or been hit by traffic.
The court also expressed its admiration for Kevin Lunney for the way he handled his ordeal, gave his evidence and formed his victim impact statement.
Mr Justice Hunt said he displayed "humanity, charity, decency and remarkable courage and resilience" but he will carry the physical and emotional baggage with him to the end of his days.
The judge also complemented the investigation by the gardaí and the PSNI and he thanked the witnesses who came forward in Ireland, the UK, and Northern Ireland.
---
Read more: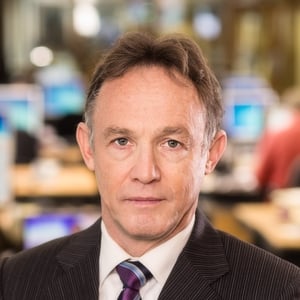 Crime Correspondent Man who killed daughter's partner sentenced to life Courts Garda appears in court charged over alleged corruption Regional Judge orders Creaven over sex offenders programme Courts Three admit conspiring to smuggle drugs worth €6.5m Ireland
Most Read
Discover
Watch
Listen
Services
Kids
Help
Information
© RTÉ 2021. RTÉ.ie is the website of Raidió Teilifís Éireann, Ireland's National Public Service Media. RTÉ is not responsible for the content of external internet sites.