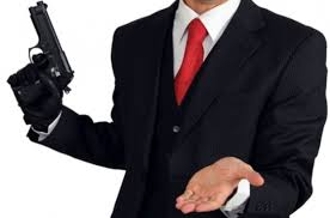 Gun assembly instructions and parts kit 'found in hostel room'
December 27 2021 08:23 AM
---
A MAN has been accused of possession of a firearms parts "kit" and instructions for the assembly of a rifle and handgun in a Dublin hostel.
Mark Wolf (37) is alleged to have had the components and electronic documents with the instructions at a room he was staying in earlier this year.
He is facing trial on the charges and the case against him was adjourned when he appeared in Dublin District Court.
Mr Wolf is facing five charges under the Firearms Act at his address at Backpackers' Citi Hostel, Lower Gardiner Street on June 16 this year.
A garda sergeant from the Special Detective Unit said he charged the accused, "also known as Mark Nolan, also known as Mark Peppard" before the court sitting and he made no reply to any of the counts after caution.
He was handed copies of the charge sheets.
The sergeant said he would be objecting to bail. However, defence solicitor Yvonne Bambury said the accused was not applying for bail at this time.
The Director of Public Prosecutions was directing trial on indictment on the charges, the court heard. There were also further charges contemplated.
The judge granted free legal aid after Ms Bambury said her client had no finances.
One charge alleges Mr Wolf had in his possession component parts of a firearm – a buffer, spring and tube for an AR15 pattern semi-automatic rifle – in circumstances giving rise to the reasonable inference that he did not have them for a lawful purpose.
It is alleged he had a castle nut and end plate for the buffer tube of an AR15 pattern rifle, components of a firearm.
The third charge alleges he had electronic documents contained on an Apple Promax 11 device, which gave "detailed instruction relating to the construction of an AR15 rifle and Glock handgun, for a purpose connected with the commission, preparation or instigation of an offence under the Firearms Act.
Mr Wolf is also accused of having three zip-sealed bags, each having identical contents, namely a parts kit for the lower receiver of an AR15 pattern semi-automatic rifle, component parts of a firearm.
The final charge alleges he had a slide for 9mm parabellum calibre Glock model 19 semi-automatic pistol.
The accused has not yet entered pleas to the charges.