What We're Watching: Israel's fourth shot
January 03, 2022 Gabrielle Debinski and Carlos Santamaria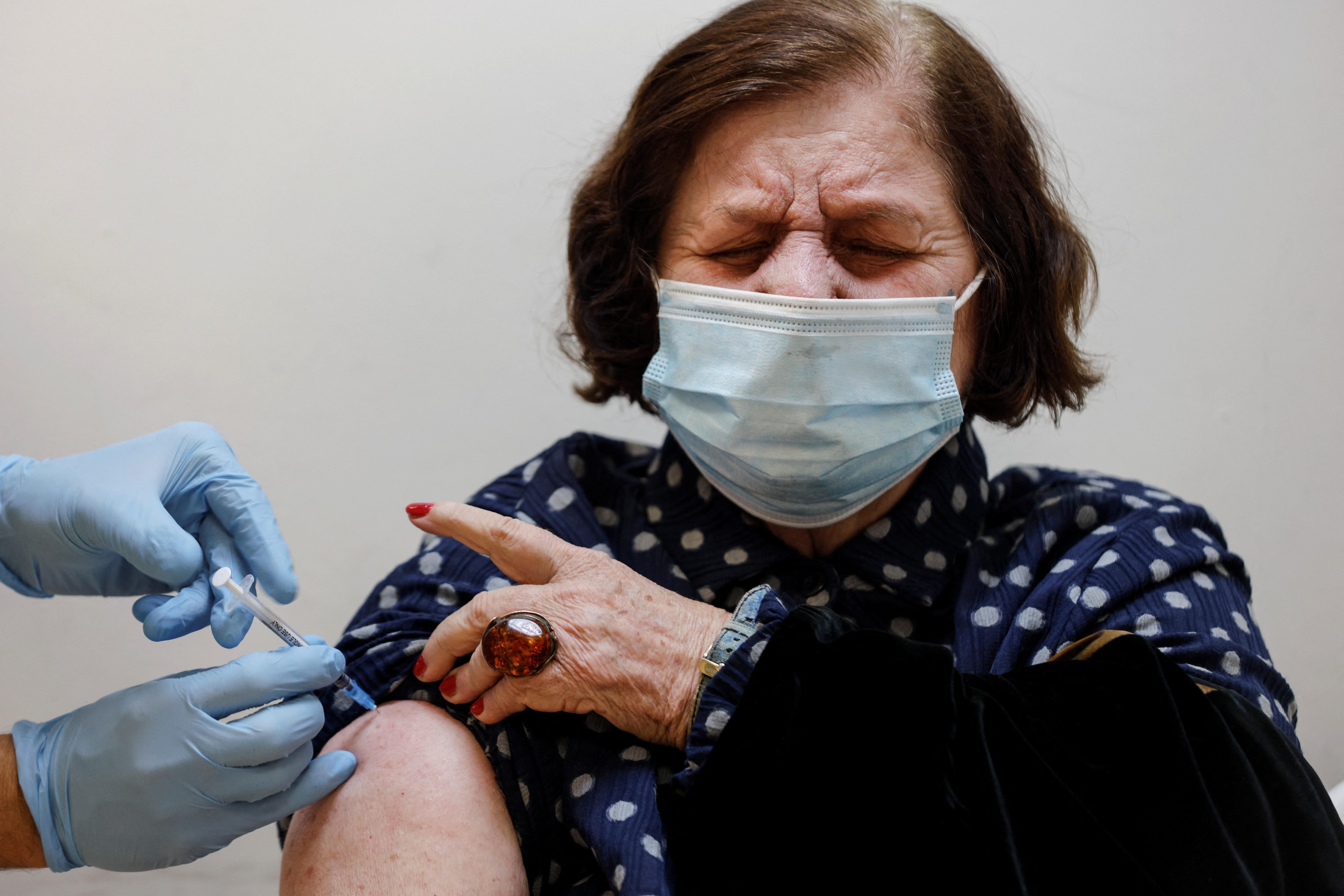 Fourth time's the charm in Israel. As the COVID omicron variant sweeps the globe, Israel has become the first country to roll out a fourth vaccine shot for health care workers, immunocompromised residents, and people over the age of 60. (The eligibility criteria will likely be broadened in the weeks ahead.) Pushing back against those who say that more research is required to gauge the effectiveness of a fourth shot, Prime Minister Naftali Bennett said that omicron is "a new ballgame altogether." This comes as Israel's health ministry said recently that the country could soon reach herd immunity due to a combination of vaccination rates (64 percent of the population is fully vaccinated) and mounting infections (Bennett warned Sunday that daily infections could soon reach 50,000, up from the current daily caseload of 6,500). Israeli health officials say that although omicron's spread is inevitable, the aim is to keep deaths and hospitalizations as low as possible by keeping inoculation rates sky-high. Will other countries follow suit?
January 03, 2022 GZERO Staff
January 03, 2022 Carlos SantamariaAri Winkleman
Let's be clear: the US and China are not in a new Cold War. For some time, China hawks in the Trump and Biden administrations, along with members of Congress, have been pushing for the US economy to "decouple" from China, especially on tech. They have failed in many sectors. Despite political pressure in Washington, an ongoing trade war, and both countries preoccupied with domestic crises, the reality is that over the past two years the world's two largest economies have become more integrated — especially on global supply chains. We take a look at US-China annual trade levels since 2015. graphic truthUS-CHINA TRADE WAR
January 03, 2022 GZERO Media
Every year, Eurasia Group, our parent company, produces its list of the top 10 geopolitical risks for the coming year. The report is authored by Eurasia Group's president, Ian Bremmer, and its chairman, Cliff Kupchan. More top risksCHINAzero covidomicrontechnopolar worldbig techus midterm electionsDONALD TRUMPJOE BIDENXI JINPINGrussiaukraineVLADIMIR PUTINIRANCLIMATE CHANGEMYANMARAFGHANISTANethiopiayemenvenezuelahaiticulture warTURKEYrecep tayyip erdogan
December 18, 2021 GZERO Staff
Top Risks 2022
Monday, January 3, 2022 | 1 pm ET
Add to your calendar:
Sign up to receive email updates and alerts on all GZERO Media live events.
Subscribe to GZERO Media's newsletter, Signal
FOLLOW US Today In 60 Seconds
GZEROMEDIA
Subscribe to GZERO Media's newsletter: Signal
Latest
Quick Take January 03, 2022
Signal January 03, 2022
Signal 19h
Signal January 03, 2022
Signal 03 January
Signal 29 December 2021