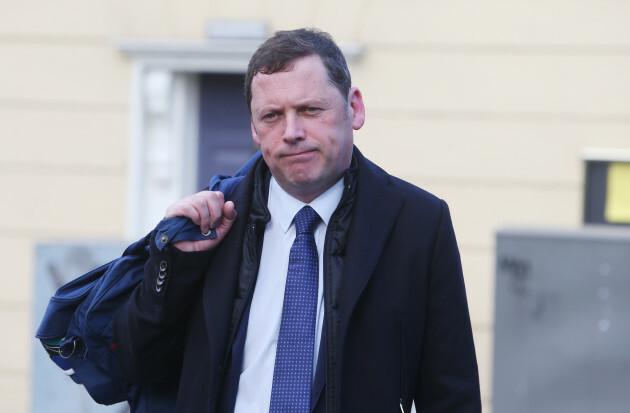 Simon Coveney says he spent '10 minutes' with staff on night of Foreign Affairs party that breached Covid-19 restrictions
The minister is adamant he did not actually attend the event
18:55, 5 JAN 2022
Updated18:56, 5 JAN 2022
Foreign Affairs Minister Simon Coveney has said he spent 10 minutes with staff members on the night of the controversial Champagne party which was a breach of Covid-19 restrictions but is adamant he did not attend the event.
Minister Coveney has moved to clarify whether he was present at the Champagne party after remaining silent.
A now-deleted photograph posted on Twitter by his then-secretary general Niall Burgess showed members of Minister Coveney's staff breaching Covid-19 rules such as social distancing.
The group were unmasked and drinking Moët & Chandon to celebrate Ireland winning a seat on the UN Security Council when Ireland was in strict lockdown rules.
In a statement issued to the Irish Examiner, Minister Coveney said: "June 17th, 2020, was a workday for me.
"At no point during that day did I attend a Champagne celebration.
"I was in Government Buildings for the UN Security Council vote.
"It was at this time a photograph was taken at Iveagh House that showed DFA officials breaching Covid guidelines.