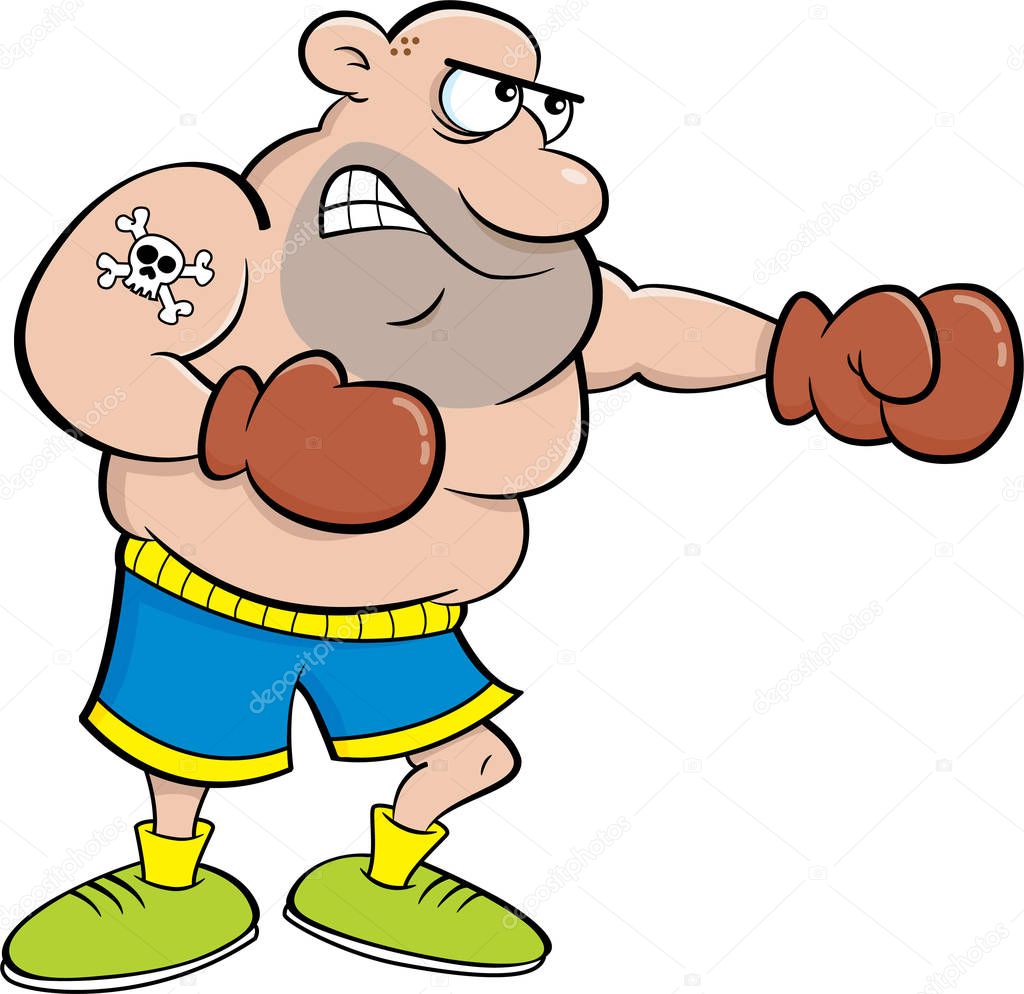 KO-D Boxing company MTK announce they have ceased operations after Daniel Kinahan sanctions
"As a business we have faced unprecedented levels of unfair scrutiny and criticism since the sanctioning by the US government of Daniel Joseph Kinahan," it says
---
April 20 2022 03:07 PM
​MTK Global, the boxing promotions company founded by Daniel Kinahan in 2012, has ceased operations.
In a statement issued this afternoon the company said it had taken the difficult decision due to "unprecedented levels of unfair scrutiny and criticism".
The news comes a week after Daniel Kinahan was hit with worldwide financial sanctions alongside his father Christopher Snr and brother Christopher Jnr by the US Department of Treasury's Office of Foreign Assets Control.
Authorities issued a $5million bounty for information leading to the arrest or conviction of the three most senior members of the cartel group for smuggling narcotics to Europe, laundering money, and committing murders as part of its criminal enterprise.
Last week, MTK Global said it "will comply fully with the sanctions made by the US government against Daniel Kinahan."
The statement from MTK reads: "As a business we have faced unprecedented levels of unfair scrutiny and criticism since the sanctioning by the US government of Daniel Joseph Kinahan."
"it is a matter of public record that Mr Kinahan's involvement in MTK ceased in 2017, and despite repeated reassurances in this regard, unfounded allegations about his ongoing association with us and our fighters persist.
"Since leading promoters have now informed us that they will be severing all ties to MTK and will no longer work with our fighters, we've taken the difficult decision to cease operations at the end of this month.
"MTK prospered because we always put the long term interests of our fighters at the heart of what we do."
It adds: "Our priority in the weeks ahead will be to ensure that our world class boxers are supported to find new partnerships as swiftly as possible.
Further announcements will be made in due course.
"Thank you to all the fans who have supported us over the last decade."
It comes a day after MTK Global chief Bob Yalen announced he has stepped down from his role due to "personal reasons."
Yalen, who has served as MTK's President and CEO since 2018, resigned from the position on Tuesday following the "pressure of the last few weeks".
MTK Global have said that they "parted ways with Mr Kinahan in February 2017.
"He has had no interest in the business since then and will have no future involvement with us."