Dignity of residents at Dublin nursing home 'compromised' – HIQA
Updated / Tuesday, 26 Apr 2022 10:05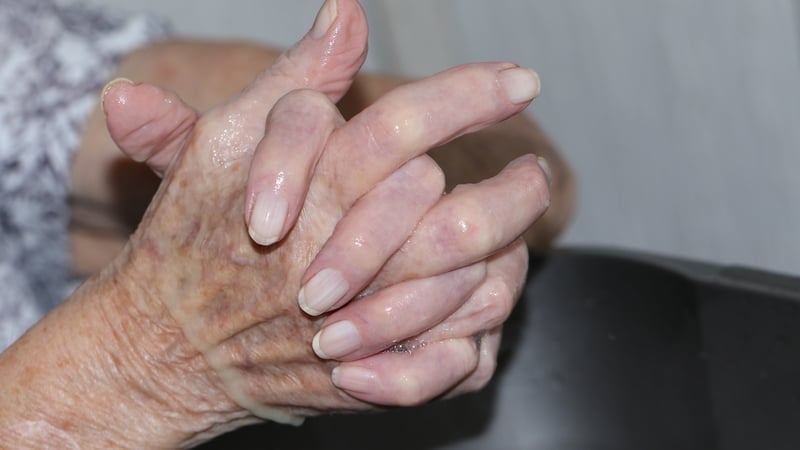 Social Affairs & Religion Correspondent
The privacy and dignity of residents at a nursing home in Dublin was found to be "severely compromised" during a HIQA inspection of the premises in November.
The inspection of Leopardstown Park Hospital is one of 48 reports published by the Health Information and Quality Authority this morning.
The watchdog found that residents' rights to privacy at the nursing home, which has over 100 beds, was "severely limited" due to its layout.
The inspection also found residents were not able to make basic choices about how they lived their lives.
Some residents could only access their wardrobe by entering another residents' private space.
Bedside tables were located outside privacy curtains in a number of rooms, meaning personal items were beyond the reach of that resident.
There was no room for residents to have chairs beside their beds in other rooms, which meant that they had to sit in the communal areas.
Two residents in these units described "inflexibility" in relation to their choices of personal care.
One resident told inspectors that staff did things for them even though the resident was capable of doing the tasks independently.
The resident wished to remain independent but described staff as "doing things by the book" and not allowing them to take risks.
Another resident had limited access to bathing on one assigned day during the week.
They described staff as busy, and told inspectors "how much they looked forward to their assigned shower day every week".
While many of the staff were seen to be kind and interacting and engaging with residents in a positive way, inspectors observed "routinised task based care, rather than a personalised approach to care".
Nevertheless, residents and family members who met with inspectors were complimentary of staff support and their efforts to provide a quality service.
Inspectors observed that staff were extremely busy with many high dependency residents who required more than one staff member to provide care at any given time and also required the use of assistive equipment such as hoists.
The layout of four other units was also highlighted in the report.
Despite the occupancy of these units reducing, the space created, according to HIQA, was not available to the remaining residents living in the units.
What space was available was sometimes used to store communal items.
The impact of the physical premises on residents' lived experience was evident, according to inspectors, who observed one resident who spent most of the day of the inspection in bed.
The report notes that the curtains were not pulled around them which meant they were "on full view" to anyone walking past, including visitors to the unit.
The only personal items in their living space were four pictures on a window sill behind them, which they were unable to see while lying in bed.
Their bedside locker was over one metre from their bed, beyond their reach.
When the resident was in receipt of personal care, everyone in the unit could hear the direction and instructions of staff.
Inspectors said they witnessed a range of interactions that showed a lack of person-centred care being delivered to residents across four units.
Residents' sleeping patterns were dictated by the morning routine – staff went on duty and while many residents were still sleeping, opened the blinds.
Those who were still sleeping were disturbed when staff spoke to residents who were in proximity to them.
Residents who did manage to stay sleeping did not have any privacy, as curtains were not pulled and they could be seen by anyone in the unit or passing through.
The inspection report notes limited options for residents to receive visitors in private.
One resident receiving a visitor by their bed had several other residents next to her bed space watching television while the visit was under way.
Overall, the report found that residents' lived experiences and their quality of life was impacted by poor living conditions, combined with a task orientated approach, which led to institutional practices being observed.
Of the 48 reports published today, inspectors found evidence of good practice and compliance with the regulations and standards on a number of inspections.
HIQA found that 14 centres were either fully compliant or substantially compliant with the regulations.
In general, at the time of inspection, these centres were meeting residents' needs and delivering care in line with the national standards and regulations.
Levels of non-compliance varied in the remaining inspection reports, with 14 centres found to be non-compliant with one regulation; six centres non-compliant with two regulations; three centres non-compliant with three regulations and 11 centres non-compliant with four or more regulations.