UkraineWorld
10.4K Tweets
See new Tweets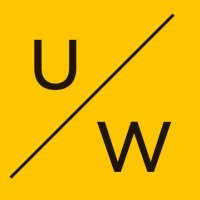 UkraineWorld
@ukraine_world
Ukraine in English: news, analysis, podcasts, videos. Run by
Support us: http://patreon.com/ukraineworld
Media & News CompanyUkraine ukraineworld.org
Joined June 2017


Followed by Larysa Gerasko, Dr. Li-Meng YAN, and 46 others you follow
UkraineWorld's Tweets
Zelensky's war speeches published in English and German by @lmverlag
Check here http://warspeeches.com, http://kriegsreden.com. net-proceeds go to the Ukrainian Red Cross, the publisher says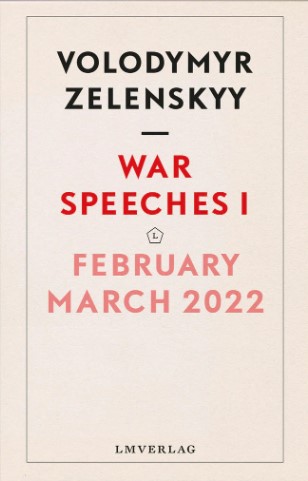 Serious change in Ukrainians' attitude to the "victory day", i.e. 9th of May, celebrated in the Soviet Union as victory in the World War II. Increasing number of people in Ukraine see this day as a day of commemorating victims of war (80% now) than "victory day" (15%) — 1/2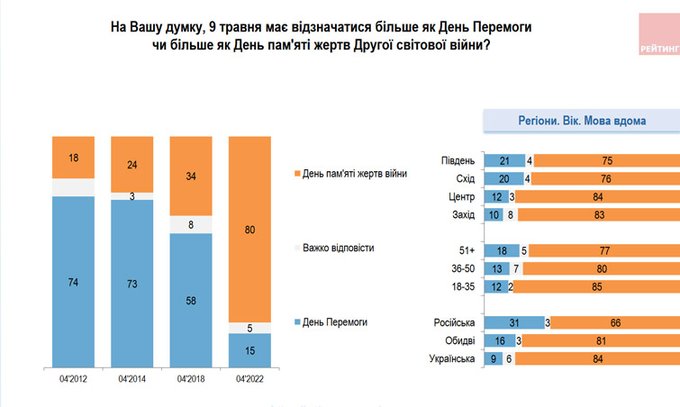 10 years ago (2012) it was reverse: 18% as commemoration day, and 74% as a victory day. — Interestingly, today, even majority of Russian speakers (66%) consider 9 may as commemoration day; majority in East (75%) and South (76%). — Source: Rating Group, a Ukr sociology firm 2/2

reported explosions in Brovary, Kyiv suburb, where some members of our team live. They are safe. The mayor says possibly a missile attack on a village near Brovary.

Russian Chief Rabbi Berel Lazar has criticized Russia's foreign minister Lavrov's remarks about "Jewish" ancestry of Hitler and Jews as worst antisemites. Lazar called these remarks "shocking" and called Lavrov to apologize. source:

·
Russian missile attack hits central districts of Dnipro, a large 1-mln city in Eastern Ukraine. source: Borys Filatov, Dnipro mayor Ukrzaliznytsia, Ukrainian railway company, says the missiles hit railway infrastructure in Dnipro.

EU announced the 6th sanctioning package against Russia