Irish man named in UK sanctions over Russian media links
Updated / Wednesday, 4 May 2022 18:01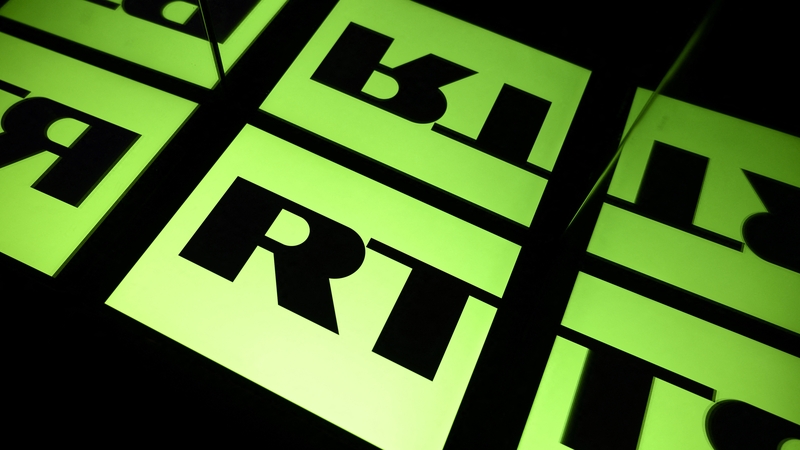 A Russia-based Irish national has been included on a list of over 30 people targeted by UK sanctions.
Brian McDonald, also known as Bryan MacDonald and whose place of birth is recorded as Kilkenny, appears on the list due to his work with RT – formerly Russia Today – which is affiliated to the Russian government.
The UK sanctions include asset freezes for individuals linked to Russian broadcasters and newspapers.
Media organisations in Russia have also been targeted.
The UK sanctions list said that RT benefitted from Russian government support and operated in a "strategically significant sector to the Government of Russia".
The financial sanctions notice said: "RT is owned or controlled by ANO TVNOVOSTI, which is or has been involved in obtaining a benefit from or supporting the Government of Russia by carrying on business as a Government of Russia-affiliated entity and carrying on business in a strategically significant sector to the Government of Russia."
The notice says Mr McDonald's work for RT meant the UK government considered him to be "a member of, or associated with, a person involved in destabilising Ukraine or undermining or threatening the territorial integrity, sovereignty or independence of Ukraine, or obtaining a benefit from or supporting the Government of Russia."