"All of independent journalism in Russia has been shut down,"
Editor David Remnick explains why we must support independent Russian voices that are risking their lives to spread the truth about Putin's war in Ukraine. Support now: https://cepa.org/programs/democ
==========
"Any Ukrainian who sees French, British, American, Spanish, Brazilian, from wherever they come, volunteers joining their resistance will solidify the notion that the war is not between Ukraine and Russia; but between good and evil."
Too Late for Russia to Stop the Foreign Volunteer Army | CEPA
The Kremlin makes dark threats about the fate of foreign volunteers captured on the battlefield, but these are likely to rebound.
========

Six missiles hit Ukraine's coastal city Odesa http://reut.rs/3FtVkvQ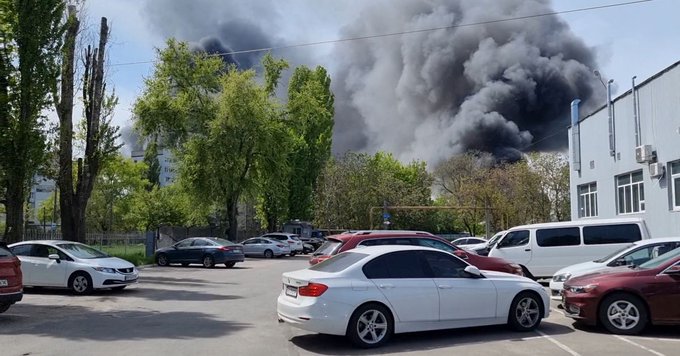 =========
A great thread on different names of Luhansk – a city that is and will be Ukrainian
Quote Tweet
Yevhenii Monastyrskyi
@YMonastyrskyi
· 1h
Today, by giving back Luhansk the name of a failed revolutionary and murderer, russia, which for 30 years can't make sense of its past, imposes its historical schizophrenia on all of its neighbors, mixing russian imperial and Soviet symbols and rituals This is #russianColonialism
Show this thread
=========
Eternal memory to fallen
Quote Tweet

Visegrád 24
@visegrad24
· 8h
Andriy Trush has been killed in battle against the Russian Army. Rest In Peace Andriy, Ukraine will never forget your sacrifice.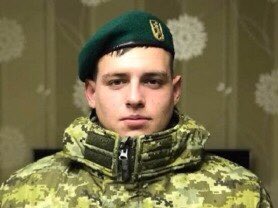 Ukrainian defenders at Azovstal in Mariupol have a right to be evacuated. They are appealing to international organizations or a third country (like Turkey) to launch an 'extraction' procedure. They know they cannot surrender to Russians because they would be executed
========
A message from a Ukrainian defender at Azovstal
Quote Tweet
Nika Melkozerova
@NikaMelkozerova
2h
Serhiy Volynskiy,30, the commander of Mykolaiv marines. Here's his latest post: It seems as if I found myself in some hellish reality show, where we are the military, fighting for our lives, using every chance to save, and the whole world is just watching an interesting story!
Show this thread