The Lukashenka regime cannot survive Putin's defeat: Belarusian volunteers currently fighting for Ukraine see the war as a stepping stone toward a free Belarus
atlanticcouncil.org Belarusian volunteers see Ukraine war as stepping stone to a free Belarus The hundreds of Belarusians who are currently fighting for Ukraine believe that defeating Vladimir Putin's invasion is their best chance of liberating Belarus itself and bringing the Lukashenka…
===========
"Kyiv has deployed some of the newly arrived American M777 howitzers to the Luhansk front. Fighting in the days ahead will show to what extent Western weapons systems supplied by U.S. and allies could blunt the Russian advantage in artillery and aviation."
wsj.com Nearly Encircled, Ukraine's Last Stronghold in Luhansk Resists Russian Onslaught With no power, water, cellphone coverage or access to news, remaining residents in a Donbas regional city shelter in basements, hoping to survive.


According to Defence intelligence, Russian military personnel is starting to realize that Russia is losing the war, and, afraid of punishment after the war for their crimes, they demand the command to hide their participation in the war.
Quote Tweet
Defence intelligence of Ukraine
@DI_Ukraine
· 4h
#ГУРінформує російські окупанти намагаються приховати участь у бойових діях Розуміючи невідворотність покарання за воєнні злочини проти народу України, вони вимагають у командування засекретити їх участь у вторгненні Список окупантів за посиланням: https://gur.gov.ua/content/rosiiski-okupanty-namahaiutsia-prykhovaty-uchast-u-boiovykh-diiakh.html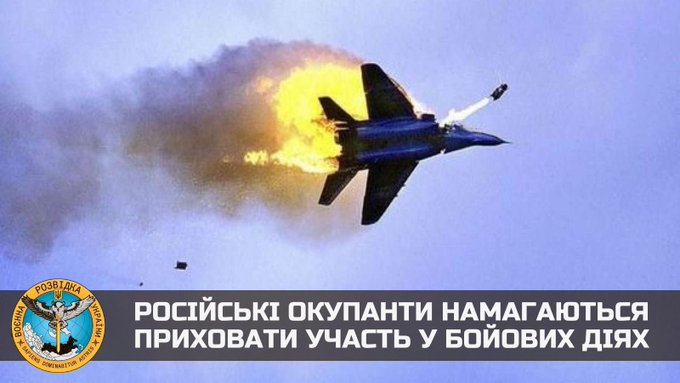 First Russian soldier to go on trial in Ukraine, for murdering a 62-year-old civilian in Sumy Oblast. Hopefully this will be the first of many Russian soldiers to face justice for their crimes in Ukraine. (From Ukrainian prosecutor general's Facebook page, automatic translation.)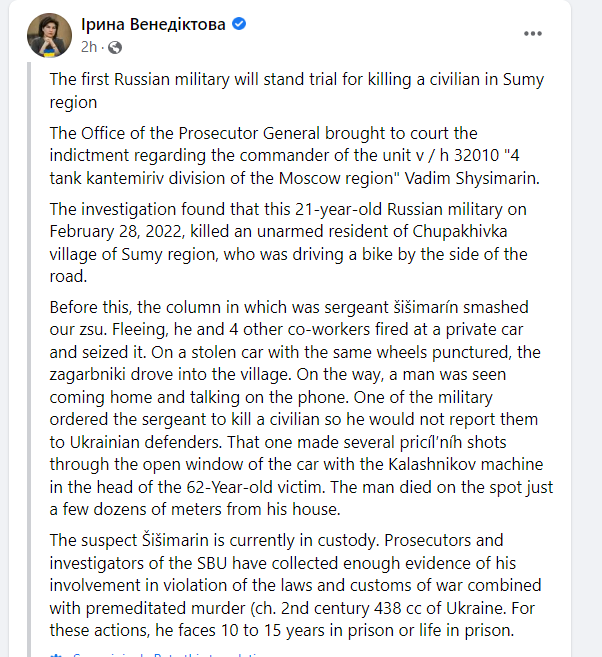 ============
Business Ukraine mag Retweeted
Every Ukrainian journalist – who just received a collective Pulitzer prize – became a war correspondent overnight on Feb 24. Despite the warnings from the west, the idea that Russia would launch a full-scale invasion seemed farcical inside Ukraine.
'I had to act': How Ukrainian journalists became war correspondents overnight
Initially writing stories and making television reports was secondary for the journalists as many focused on survival