Discussed with
Russia's war in Ukraine, dangers of its imperialist delusion and our continued need for unity and a moral compass to deal with it. My message: peace can't be an ultimate goal if it means aggression pays off.
https://newstatesman.com/international-content/2022/05/europes-new-iron-lady-estonian-prime-minister-kaja-kallas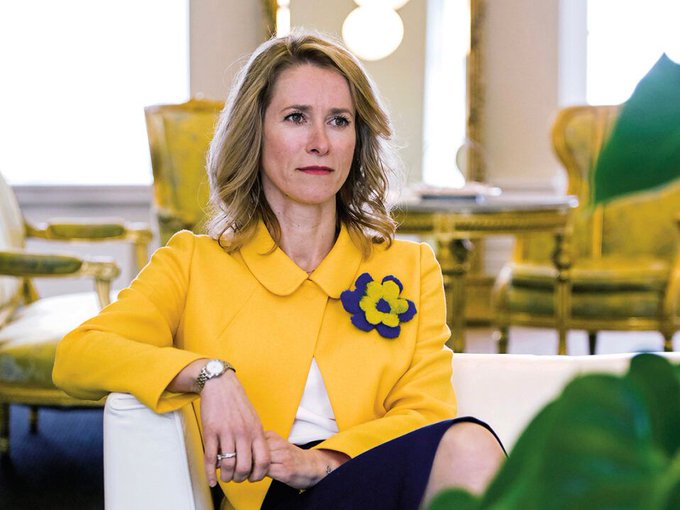 11th May 2022
The situation in Kherson region, the only part of Ukraine Russia has managed to occupy and hold since February 24, is very dire. People, loyal to Ukraine, are kidnapped, tortured in secret prisons. Food and medicines are lacking. Escape routes are almost closed
=========
Wives of Mariupol defenders at Azovstal met with Pope Francis in Vatican to seek help to evacuate Ukrainian soldiers. They gave him two letters: from themselves and from the head of Russian Orthodox church in Ukraine Onufriy, pleading for a joint effort with the Pope –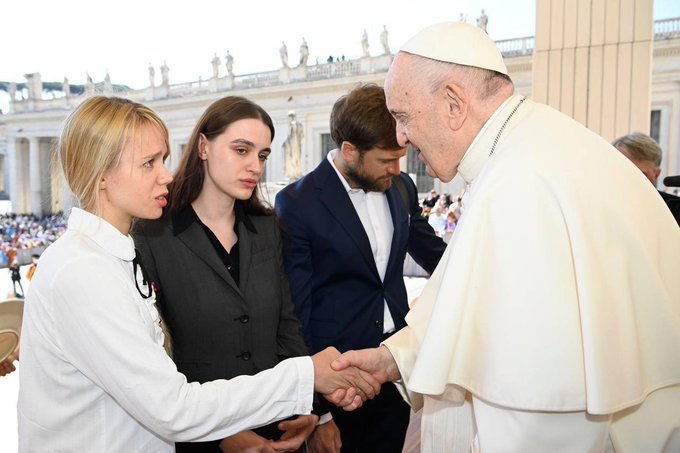 ============
Ukraine suspended the flow of some Russian natural gas to Europe, blaming Moscow for diverting supplies from the vital pipeline network.
cnn.com Ukraine halts some Russian gas flows to Europe
============  Please be aware this will cause distress.
Mikhail Khodorkovsky (English)
"You can't wash this off" – protest against the rape of Ukrainian women by Russian soldiers Photo:
May 9, 2022, in front of the Russian embassy in Prague