============
Mikhail Khodorkovsky (English)
"Finland is applying for Nato membership" president Sauli Niinistö "A protected is being born as part of a stable, strong & responsible Nordic region. We gain security & we also share it. It's good to keep in mind that security isn't a zero-sum game"
theguardian.com Finland formally confirms intention to join Nato Nordic country that shares 800-mile border with Russia looks to end decades of non-alignment
==========
Mikhail Khodorkovsky (English) Retweeted
Around 250 bags with the rests of russian soldiers stored in the refrigerated wagons of Ukrainian railways. We kindly ask enemy to take them back to their home towns and to bury them. But for weeks there is lack of respect from enemy government to its own army. They don't want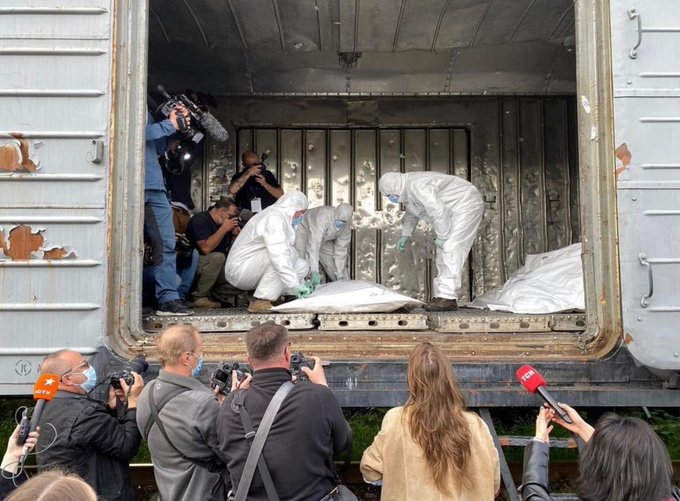 ==========
Business Ukraine mag Retweeted
Kalush Orchestra showed a video for the song Stefania, shot in Bucha, Irpin, Hostomel and Borodyanka, destroyed by the Russian army. They didn't want to publish it before #Eurovision not to get accused of politicizing the contest. The video ends with a call: Stand with #Ukraine!
===========

The Kremlin's weaponisation of imaginary Nazis as a cynical ploy to damage Russia's enemies is nothing new and did not begin with Ukraine
Quote Tweet

Expat in Kyiv
@expatua
Thread 1/2 Declassified in 1991, throughout 1960's-1980's, Russia had a program of painting swastika graffiti around West Germany. Then used "Rise of nazism" across their global propaganda outlets to harm international trade with West Germany.
Show this thread
==========

Ukrainians are going through the painstaking task of documenting and identifying the bodies of the Russian soldiers killed in Ukraine and left behind by their comrades. Is there any greater disgrace for an army than to abandon their dead?
Quote Tweet

Roman Stepanovych
@rmnua
Many ask me where these freezer carriages with the RU soldiers are. They are all over  not just #Kyiv or #Kharkiv, hundreds of bodies were left behind. J9 units and police are thoroughly collecting and identifying them. Unlike #Russia, these guys believe in conventions and law.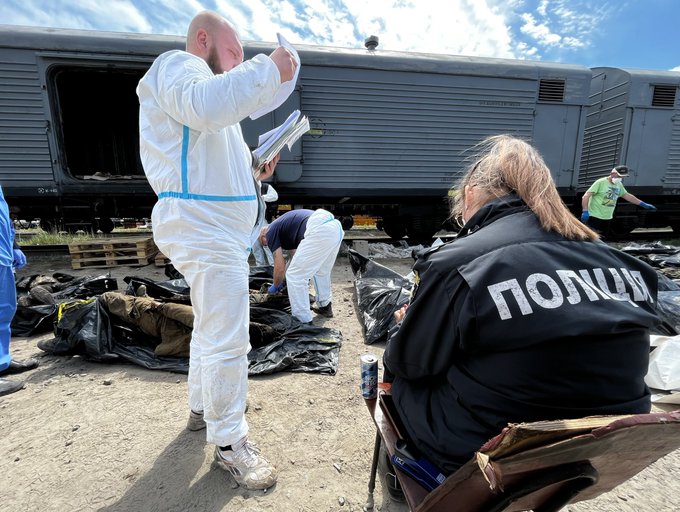 ==========
Amid intense speculations over Russian President Vladimir Putin's health, Ukraine's head of military intelligence Major General Kyrylo Budanov, in an exclusive interview to Sky News, said Putin is seriously ill. Read here: