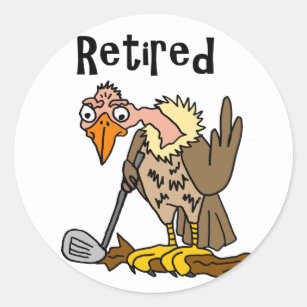 Oireachtas Golf Society defies Ceann Comhairle over its name- 
15th May 2022
The Oireachtas Golf Society is refusing to drop the use of the "Oireachtas" name despite a request from the Ceann Comhairle that it do so in the wake of the notorious "Golfgate" dinner almost two years ago.
The society held its annual meeting in Leinster House last Tuesday where it elected a new officer board and set out plans to hold a number of golf outgoings in Wicklow and Kerry this summer. They will be the first events since the uproar over the dinner at the Station House Hotel in Clifden, Co Galway in August 2020.
The dinner resulted in several high-profile resignations, including then agriculture minister Dara Calleary and Ireland's European Commissioner Phil Hogan.
A lengthy garda investigation into alleged breaches of Covid-19 public health restrictions led to a trial earlier this year where four men, including former Fianna Fáil senator Donie Cassidy and Independent TD Noel Grealish, were acquitted of any breaches of restrictions. 
In the days after the dinner, Ceann Comhairle Seán Ó Fearghaíl said the society "as it is currently structured and named be wound up as a matter of urgency". Last week an Oireachtas spokesperson said Mr Ó Fearghaíl "remains of the view that the Oireachtas Golf Society should change its name".
However, Mr Cassidy, the society's secretary and former president, said Mr Ó Fearghaíl's request had been discussed at Tuesday's AGM and a decision was taken to retain the Oireachtas Golf Society name.
"This proposal was discussed at our AGM in Leinster House last Tuesday, the 10th. As I had issued a statement on it at the time of the event, I said that I would bring this to the attention of the members at the AGM," the former Fianna Fáil senator told the Sunday Independent.
"It was unanimously decided following the strong court ruling by Justice Mary Fahy in the District Court on Galway on February 3 to retain the name the Oireachtas Golf Society."
The move will set the society on a collision course with Mr Ó Fearghaíl but those involved in the society speaking privately said they did not envisage its position changing. Some have reported there was unhappiness among society members with the Ceann Comhairle's comments on the matter.
"To say we can't use the Oireachtas name is like saying Seán Ó Fearghaíl [a TD for Kildare South] can't wear the Kildare jersey going into Croke Park," one source said.
At last week's AGM, the society organised its first post-pandemic outing for the Captain's Prize at Tulfarris Golf Club in Blessington, Co Wicklow, on July 21 and elected former tánaiste Dick Spring as president. The former Labour TD succeeds Mr Cassidy who will now take up the position of society secretary.
Its new officer board, meanwhile, includes two Fine Gael senators caught up in the dinner outing in Clifden. Cork-based senator Jerry Buttimer is the society's new vice-captain, while Mayo-based senator Paddy Burke is one of two new treasurers along with former Fianna Fáil minister Michael Ahern. Mr Buttimer and Mr Burke both attended the Clifden dinner, with Mr Buttimer forced to resign as Seanad Leas Cathaoirleach as a result.
Former Workers' Party TD and retired Circuit Court judge Pat McCartan succeeds Independent TD Noel Grealish as the society's captain.
Sources said it was likely many of those who were caught up in the Clifden controversy would take part in the events this summer, including Brussels-based Mr Hogan if he is in Ireland, though this could not be confirmed.
Last February, Mr Cassidy and Mr Grealish, along with two hoteliers, were acquitted of charges that they organised the 2020 Oireachtas Golf Society dinner in breach of public health restrictions.
The dinner caused major controversy given there were Covid-related restrictions in place with Mr Calleary resigning as agriculture minister. Mr Hogan's resignation was also brought by both his attendance at the dinner and revelations about his movements around Ireland in the days leading up to it.
RTÉ abandoned plans to have broadcaster Seán O'Rourke host a new weekend show over his attendance.
In acquitting the four men who stood trial over the Golfgate dinner earlier this year, District Court Judge Fahy determined that the event, which was attended by 81 people in a room separated by a floor-to-ceiling partition, was in compliance with public health rules at the time that allowed for up to 50 people to gather in two distinct areas.
The attendance of Supreme Court Justice Séamus Woulfe led to an unprecedented judicial stand-off between the former attorney-general and his boss, then chief justice Frank Clarke, who told Mr Woulfe he should resign. However, Mr Woulfe declined to do so.
Mr Clarke has since retired from the court.