June 15, 2022
Kazakh President Vows Not To Violate Sanctions Against Russia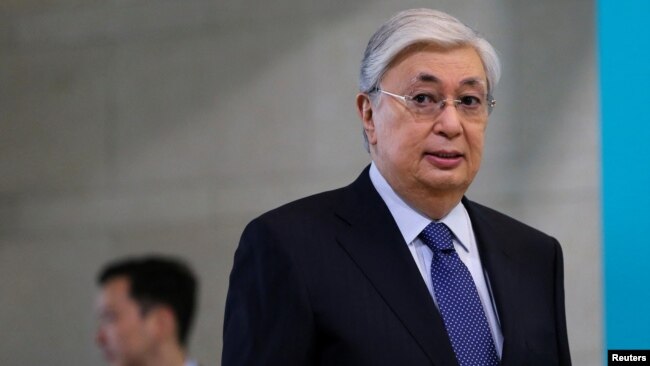 President Qasym-Zhomart Toqaev has vowed that Kazakhstan won't break international sanctions imposed against Russia over its unprovoked invasion of Ukraine.
In an interview with Russia's Rossia-24 TV broadcast on June 15, Toqaev said his country continued to work with the Russian government in an "intensified manner," but quickly added that "sanctions are sanctions."
"We cannot violate them, especially because we receive warnings about possible so-called secondary sanctions against our economy from the West if we did violate the sanctions," he said.
"But I stress, we continue working with the Russian government, I would say in an intensified manner and reach necessary agreements, while not violating the sanctions," Toqaev said, adding that his country continues its allied duties with regards to relations with Russia such as remaining in Russian-led groupings like the Eurasian Economic Union and the Collective Security Treaty Organization (CSTO).
In the wake of mass anti-government protests across Kazakhstan in early January, Toqaev called on the CSTO to send troops to his country, which has been harshly criticized by many in the Central Asian oil-rich state.
With reporting by Rossia-24