Tycoon who disappeared from Hong Kong hotel in 2017 stands trial in China
Canadian-Chinese businessman Xiao Jianhua will finally stand trial in case linked to President Xi's corruption drive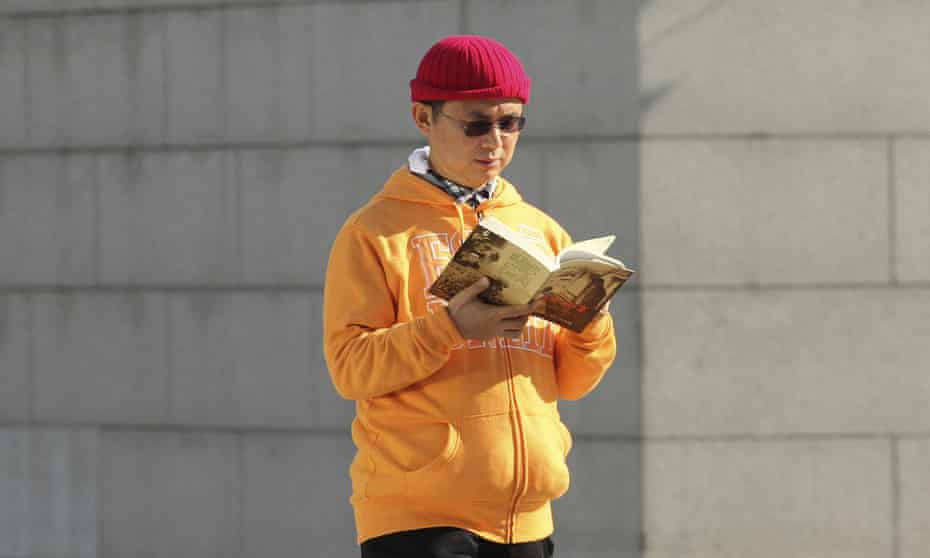 Xiao Jianhua reads a book outside the International Finance Centre in Hong Kong in December 2013, just months before he was allegedly abducted. Photograph: AP
China has formally put Canadian-Chinese tycoon Xiao Jianhua on trial, more than five years after his alleged abduction in Hong Kong, which rattled the city and sparked fears about residents being forcibly disappeared.
The Canadian embassy in Beijing confirmed on Monday that Xiao's trial had begun this week. "Canadian consular officials are monitoring this case closely, providing consular services to his family and continue to press for consular access," it said in a statement, without providing the location of the trial and charges against him.
An earlier report by The Wall Street Journal suggested Xiao was likely to be charged with illegally collecting public deposits, which can carry a prison sentence of five years or more, depending on severity. Since his disappearance, Xiao was first held in the eastern Jiangsu province, and most recently in Shanghai.
Until 2017, Xiao, 50, was one of mainland China's richest businessmen with high-level connections in the ruling Communist party. A student leader in 1989 at the prestigious Peking University, Xiao sided with the government during the student protests and later found wealth during the country's economic boom.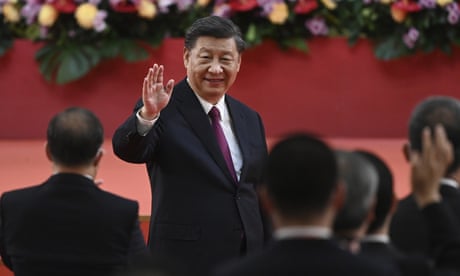 Xiao became rich by selling personal computers after he graduated. By 2016, according to the research group Hurun Report, he was worth $6bn (£4.94bn), with investments in banks and insurance through a myriad of complex structures. Chinese news reports suggested Xiao had, over the years, worked on behalf of a number of Chinese elite families.
A reclusive but well-respected figure within the country's investor circles, Xiao's fortune were turned upside down in January 2017, when he was whisked out of Hong Kong's Four Seasons Hotel in a wheelchair allegedly by plainclothes Chinese security agents, who at the time were not permitted to operate in Hong Kong.
He was then taken across the border into China, possibly by boat to avoid immigration checks, according to a report in the New York Times.
Hong Kong police said at the time that he had crossed the border into mainland China. His company Tomorrow Group also said he was on the mainland. Still, the episode rocked Hong Kong at a time of increased influence from Beijing. Two years earlier, five Hong Kong booksellers disappeared from various locations in Asia and then resurfaced in mainland China.
Authorities in China have been silent about Xiao's case, which was reportedly linked to an anti-corruption drive championed by China's president, Xi Jinping.
Sign up to First Edition, our free daily newsletter – every weekday morning at 7am BST
https://www.theguardian.com/email/form/plaintone/morning-briefing
In a 2014 statement in response to a New York Times profile, Xiao's spokesperson said he did not profit through his political connections, but rather by following Warren Buffett's value investing strategy.
"After studying Mr Warren Buffett's business philosophy, Mr Xiao thought that engaging in business might be more suitable for his character," Yu Lan, a spokesperson for Tomorrow Group, said. "From then on, Mr Xiao completely kept himself away from politics, and focused on business and investment."
Immediately after reports of Xiao's disappearance emerged in 2017, investors began to unload shares linked to Xiao's companies. In the summer of 2020, Chinese regulators moved to seize assets worth billions of dollars linked to Tomorrow Group, which Xiao had controlled for over two decades.
A year later, state-owned investment firm, China Chengtong Holdings Group Ltd, said it would acquire a majority stake in a securities firm linked to Tomorrow Group.
In Hong Kong, Xiao's alleged abduction in 2017 added to increasing suspicion of Beijing's influence in a territory that was guaranteed to be governed by "one country, two systems". These fears were at the heart of huge protests that shook Hong Kong two years later. Hong Kong residents worried that a proposed bill would allow extraditions to mainland China's opaque judicial system.
In response to the protests, Beijing imposed a national security law on Hong Kong in 2020. That law allowed its security agencies to operate in the city and toppled the legal firewall between mainland and Hong Kong courts.
To Xiao's family, this week's trail may put an end to a long wait. "After five years of quietly waiting, our family is still, based on my brother's strict instructions, putting faith in the Chinese government and Chinese law," Xiao's elder brother Xinhua told the Wall Street Journal last month. "It's very complicated and full of drama," he said.
Additional reporting by AFP