Ex-judge Gillian Hussey on becoming friends with woman who appeared before her in court
She also recalled how a man at a conference once told her she saved his life because she kept putting him in prison
19:32, 14 AUG 2017
UPDATED19:54, 14 AUG 2017 UP DATED BY FRED BASSETT
A former judge has revealed how she became good friends with a woman who stood before her multiple times in court – and even attended her wedding.
Gillian Hussey, who is now patron of the Crime Victims Helpline, told how the former defendant has turned her life around since appearing before her aged 17 in 2002.
Ms Hussey, who presided in the now-defunct Kilmainham District Court in Dublin, said: "She had public order offences and criminal damage as well and I put her back for a month.
"In that month she came back again in Garda custody and her mother came with her – her mother was in tears in the court
"The mother pleaded with me and said, 'Please do something with her'. I said OK and said, 'You'll know where she is for the next seven days and seven nights'."
A week later the teen left on probation after vowing to turn her life around but contacted the judge while in a rehabilitation centre.
Ms Hussey, 80, revealed they now meet regularly and the woman has two children.
She added: "She often thanks me for what I did but I didn't do it, she did.
"I could have given thousands of people opportunities but they wouldn't have taken it – she took it."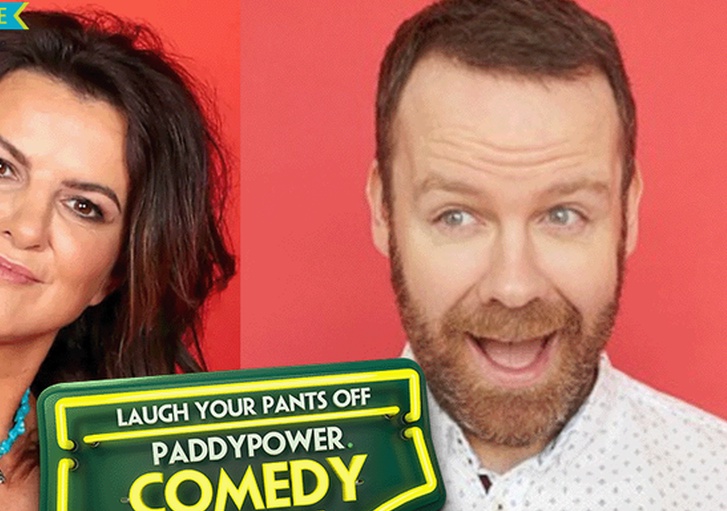 Ms Hussey, who saw John Gilligan, double killer Michael Bambrick and Thin Lizzy singer Phil Lynott in her court, also recalled how a man at a conference once told her she saved his life because she kept putting him in prison.
She told Today With Sean O'Rourke on RTE Radio 1: "I didn't know who he was and suddenly he said to me 'Do you remember me?' and I said 'I do but I can't put a name on you'.
No-nonsense judge with a mission to heal the Church The Saturday Profile
Gillian Hussey was surprised when the bishops asked her to chair a childprotection committee, writes Alison Healy
Sat Apr 13 2002 – 01:00
Gillian Hussey was surprised when the bishops asked her to chair a childprotection committee, writes Alison Healy
Gillian Hussey wanted to be a musician when she grew up. Then she toyed briefly with the idea of being an air-hostess. Instead she became a district court judge.
On quiet days in Kilmainham District Court, she may have occasionally pinched herself and wondered how it all happened. But if she didn't, she will certainly be tempted to pinch herself when she takes on her new role.
The woman who describes herself as "an average Catholic" stepped into a bishop's shoes this week when she replaced Bishop Eamonn Walsh to chair the Child Protection Committee.
The imaginative appointment of a divorced woman by a group of elderly bishops surprised everyone, but mostly Ms Hussey. "I literally have no idea what I'm going into," she told Joe Duffy on RTÉ Radio 1's Liveline phone-in programme earlier this week.
But she hit the ground running by offering an open door to both victims and priests, and by questioning the diagnoses of some psychiatrists who said offending priests were safe to return to their parishes.
Learn moAfter 18 years as a district court judge, Ms Hussey retired earlier this year at the age of 65. She had planned to spend more time working on her golf handicap (16; she's a member of clubs in Westmanstown, in Clonsilla, and Seapoint, in Termonfeckin) and was looking forward to attending more piano recitals. But all that changed on Monday in an appointment which was universally welcomed.
Feisty, streetwise, capable, funny, tough, fair and compassionate – they are some of the words used to describe Ms Hussey.
She was born in Wexford in 1937 but her parents moved to Dublin when their only child was six years old.
Most of her youth was spent in Belfield and she would later attend lectures in UCD as part of her training as a solicitor.
She studied law through the Incorporated Law Society and worked as an apprentice solicitor with her uncle's practice Hussey & O'Higgins.
She went to school in the Loreto Convent in Foxrock and was the first student to sit the Intermediate and Leaving Certificate music exams.
A chance remark by a GP totally changed her career plans. A keen pianist and cellist, she was planning to study music. Before the Leaving Cert, she fell ill and when the GP was treating her, he asked about her study plans. On hearing about the music study he said: "Don't. Do law instead." She agreed readily.
"I've absolutely no regrets at all," she said this week. But just after she qualified, she had what she described as a "crazy notion" and thought about becoming an air-hostess. "That idea was short-lived and I soon forgot about it."
On her marriage in the 1960s, she gave up work, saying the attitude to working wives was: "Oh dear, he cannot afford to keep her."
She had two boys and a girl, now aged between 34 and 39 years old. Her elder son Ronan Lang is now deputy photo editor with the Irish Independent.
Ms Hussey separated from her husband some time ago and the couple later divorced. After 10 years as a full-time mother, she returned to work as a solicitor in private practice in 1973. Most of her time was spent on civil litigation. Twelve years later, she met a solicitor on the street who told her a woman judge was being sought. She wrote her very first CV and applied for the job.
Her first two years were spent as a temporary district justice before she took up her 16-year residence in Kilmainham District Court. When she became a judge, she was "a very average, middle-class, mature woman".
"I never had any contact with the criminal system. I had to learn the very basics. It was terrifying, absolutely terrifying."
While she never noticed many obstacles to her progress, she still recalls two incidents from her days as a solicitor. One client objected to being represented by her because she was a woman, while another objected to her being a Catholic. In both cases, her employers took her side.
She resents people trying to take advantage of her gender and once gave short shrift to a defendant who said: "Can I talk to you, woman to woman?" Defendants usually refer to judges by their surnames only, but when she was sitting, gardaí used to overhear defendants referring to "Gillian".
"She ran the court like a team, with the registrar, guards and probation officer. It wasn't just her up on the bench," a former registrar said. "She had a fantastic memory and remembered defendants and their families and connections." Once she told a young defendant that she was "beginning to take this personally" when he committed a crime while he was supposed to be serving a 16-month sentence.
Former colleagues recalled her mischievous sense of humour and said she would always see the funny side of matters. "Every day you get a laugh in the court but sometimes it might be at your own expense," she once said.
"She was tough on guards and tough on criminals," said one garda who often appeared before her. "If you didn't have her paperwork right, God help you."
A series of well-known faces paraded before her, including the late singer Phil Lynott, as well as John Gilligan, Tony Felloni, Patrick "Dutchy" Holland and Charles Bowden.
Asked last week if any offenders every frightened her, she recalled the case of Michael Bambrick, now serving a sentence for a double killing.
"He had the strangest pair of eyes, and that I found very frightening. It was chilling just watching him in the dock every time he was brought in, out of the cells."
As a judge she delighted in being described as "normal" and "down-to-earth" and said one of the greatest compliments was being told she wasn't like a judge.
She shuns publicity but has been gracious in her dealings with the media since her appointment was announced. Her careful dealings with the media may stem from 1995 when she won a libel action against the Irish Press for an inaccurate report about a family member.
Since 1987, she has been involved in the Ballyfermot youth project We Have a Dream (WHAD), which was started by a probation officer to deter teenagers from getting involved in crime.
The former judge recently donned overalls and a helmet and went go-carting with the teenagers.
"They were pestering her for ages, wanting to go go-carting and she said only on condition that she could go," one colleague recalled.
"On a management committee the chairman is often the most removed but it was the opposite in her case."
Despite her new role, she is looking forward to a more relaxed, semi-retired life. A bout of rheumatoid arthritis has recently started to affect her golf game but she is determined to fight it.
She is also looking forward to spending more time at her new digital piano. She is a keen theatre-goer and loves attending the National Concert Hall.
Ms Hussey enjoys detective stories by authors such as Agatha Christie and avidly reads books about the Irish criminal world by writers such as Paul Williams and Stephen Rae. An investigative mind will be essential in the new role, which she describes as "a challenge".
She says she would like her role to be helpful and healing, resulting in a better Church for everyone. "She'll be well able for the bishops," one former colleague said yesterday.
"She'll take no nonsense."