22nd July 2022
Some bad seaborne trade news for Russia. The Port of Rotterdam is the largest seaport in #Europe, and the world's largest seaport outside of East Asia. Due to sanctions, it reports container transport to and from Russia has come to a halt. #Ukraine


Representatives of Ukraine and Russia are set to meet in Turkey today to sign an agreement allowing Ukraine to export its grain by sea. Meanwhile, take a look at our video, which explains how Russian propaganda lies about the global food crisis.
=============

Polish self-propelled howitzer Krab in Ukrainian fields #StandWithUkraine

=============
I don't know the source of this picture, but this is indeed the best description of what is happening. This is exactly how it feels for us here in Ukraine.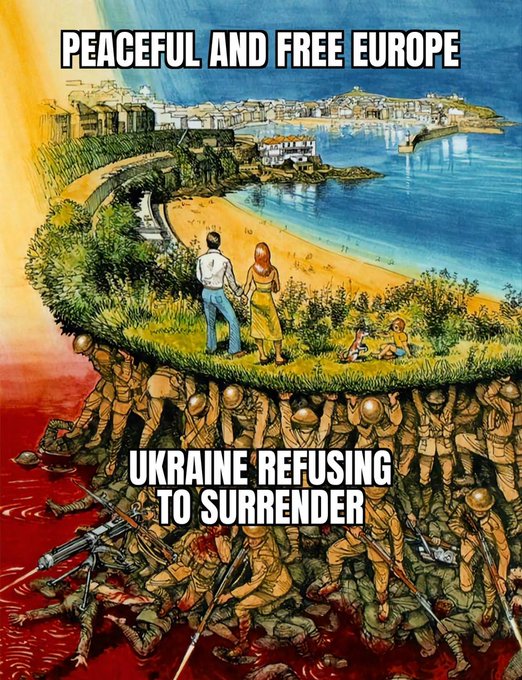 ===============
Goodnight #Ukraine. Sweet dreams are made of this…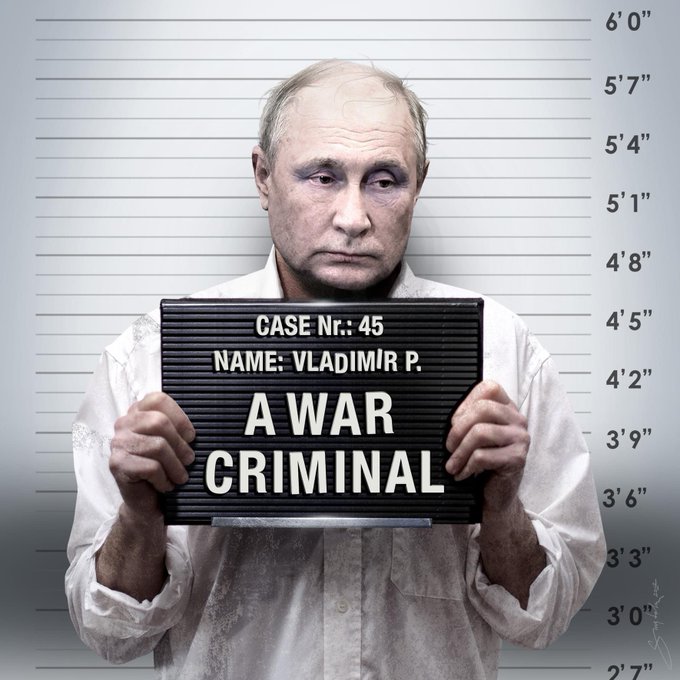 ==============
#Russia expanded its list of "unfriendly countries". #Greece, #Denmark, #Slovenia, #Croatia, and #Slovakia were added to it. A total of 48 countries are on this "black list".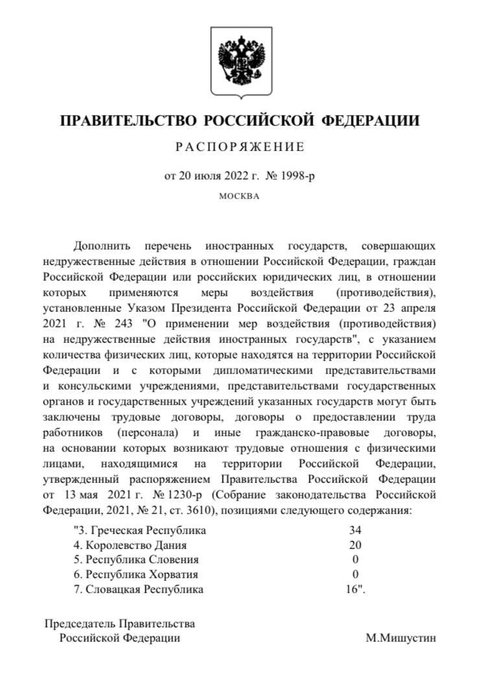 ==============

Ukraine government organization
days of full-scale #Russia's war on #Ukraine. Information on #Russian invasion. Losses of the Russian armed forces in Ukraine, July 22.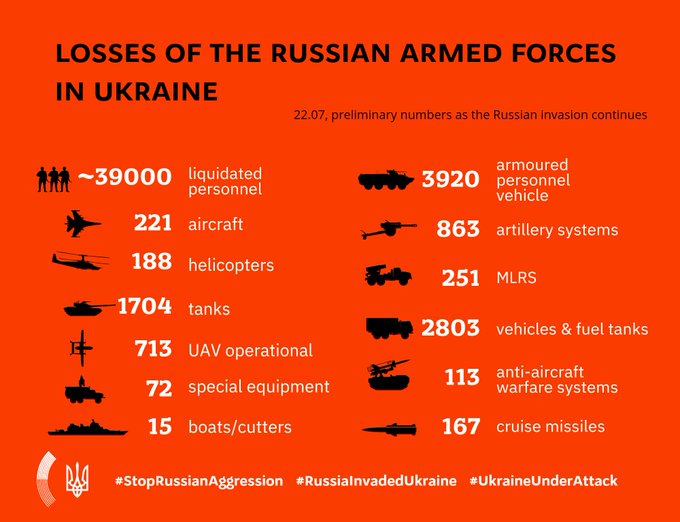 ==============

Watch the pilot episode of Fight for Freedom by our EN-language digital media — UNITED24. To see how military drones change the course of the war and repel the Russian invaders, follow the link below. And donate to the Ukrainian Army of Drones.
==========

Ukraine government organization
When seek shelter abroad saving their children from the horrors of war, the two things that surprise them the most are the absence of explosions&sirens… and civilian planes flying peacefully in the skies. We will definitely win. The sky over our land will be peaceful again!