Mike Hudema
@MikeHudema
Follows you
#Climate Campaigner focusing on addressing the #climatecrisis, building #greenjobs & a #GreenNewDeal. Let's join together and change the world!
Unceded Squamish Territorycanopyplanet.org
Joined June 2008
============
23rd July 2022
Wildfires brough on by historic heatwaves are raging across France, Spain, Portugal and Turkey. This is the scene from one journalist. We're in a #climateemergency. No time to wait. #ActOnClimate. #ClimateCrisis #climate #energy #renewables #GreenNewDeal

==============
Germany, Netherlands, and Denmark are building an island that will provide renewable energy to 80 million people. We have the solutions. Time to ditch fossil fuels and implement them. #ClimateEmergency #Climate #Action #solar #renewables #renewableenergy #tech #GreenNewDeal
===============
This stadium in the Netherlands has 4,200 #solarpanels on its roof and is 100% #solar powered. Shouldn't all buildings be this way? We have the solutions. Demand your govt implement them. #ActOnClimate #climateemergency #climatecrisis #climate #energy #renewabels #GreenNewDeal

================

This Western Red Cedar is 182 ft tall. It's the largest known tree in Canada. Only a few of BC's iconic old growth forests remain. Every day they're being logged.
protect the irreplaceable: https://buff.ly/3mQueWT #ActOnClimate #FairyCreek #nature #rewilding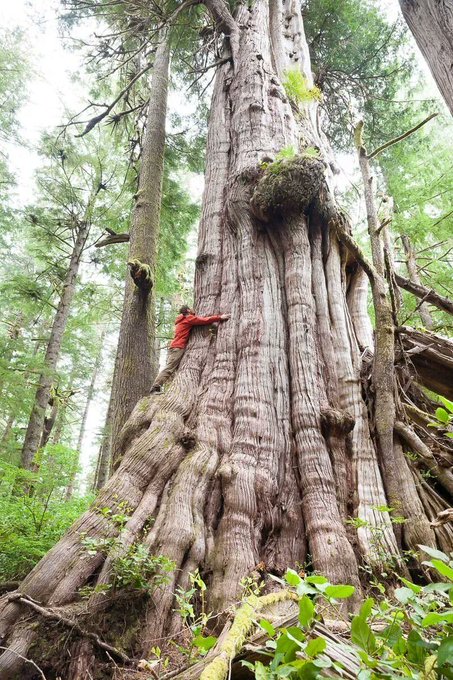 ·
Tiny urban forests can help #rewild urban settings and help fight #climatechange. The brainchild of the Japanese botanist Miyawaki is taking his idea global. We have so many solutions. Let's stop the delays and implement them. #ActOnClimate #climate #forests #nature