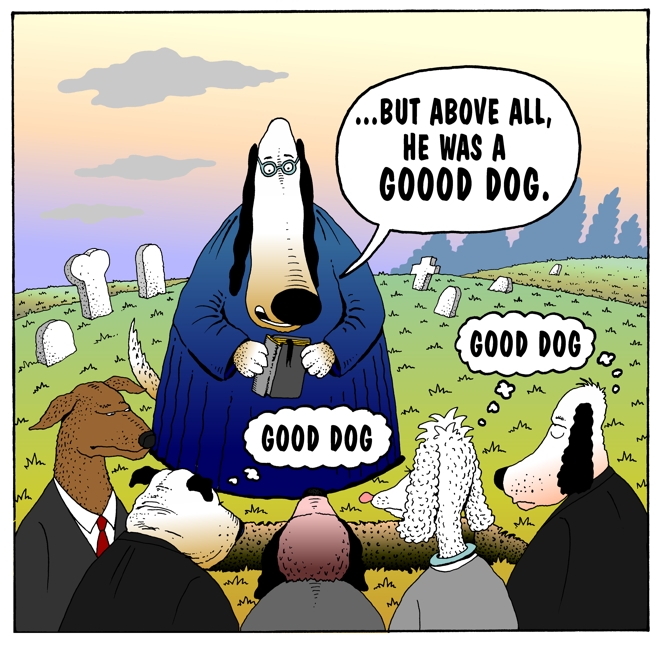 Bereaved pet owners need compassionate leave from work, says Dogs Trust
Man's best friend: PJ Gallagher with his dogs Wendy and Stella at the launch of 'Not Just a Dog', a new campaign by Dogs Trust Ireland to highlight the devastating effect a dog's death can have on their owners. Photo: ©Fran Veale
July 25 2022 02:30 AM
---
An animal charity is calling on employers to offer compassionate leave to staff who suffer the death of a pet.
Dogs Trust, Ireland's largest dog welfare organisation, has launched a new campaign seeking to gain support for companies to recognise the extent of the grief people can suffer from the loss of a beloved animal.
A survey carried out by the charity revealed that 71pc of dog owners who had experienced the death of a pet described the loss as "devastating."
The charity's new 'Not Just A Dog' campaign is appealing to employers to consider making compassionate leave available in the event of the death of a favourite pet.
Dogs Trust executive director Becky Bristow said the charity offered its staff a day's paid leave in the event of the death of a dog, as it understood the impact which the loss of a pet can have.
"We would love to see other employers offering the same," said Ms Bristow. "Many people spend more time with their dogs than anybody else in their life and have a unique bond with them."
Research conducted by Dogs Trust shows over half of dog owners felt the grief they experienced after losing their pet was similar or worse to the loss of a family member.
The survey of almost 2,800 dog owners also highlighted how 38pc expressed surprise at how deeply they were affected by the death of a pet.
Almost 9 out of 10 dog owners said they had already experienced the loss of a pet. In addition, almost three-quarters of respondents reported having more photos of their dogs on their mobile phones than of their partner, family or friends.
Based on such results, the charity said it was no surprise that the research also revealed how over 58pc of dog owners believe it took them a year or more to start to come to terms with the death of their beloved pet.