The Odessa Journal @Odessa_Journal July 21

============
16th July 2022
Polish painter Tamara de Lempicka, painted just after the artist arrived in the #US and it evokes the hardships of war in #Europe #WarArt #refugees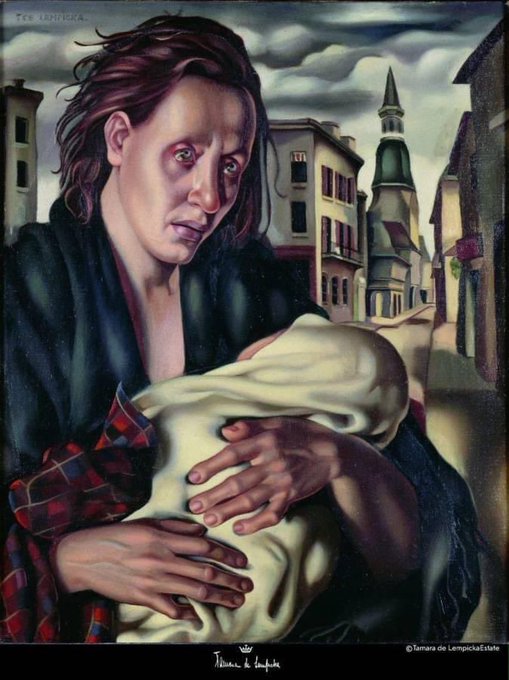 Business Ukraine mag Retweeted

25th July 2022
#NordStream = #MordStream "Whatever Russia has lost by limiting gas supplies, it has gained in soaring prices. These prices have been pushed up, to a large extent, by Russia's own energy weaponization tactics" –
for
atlanticcouncil.org
Putin's energy weapon: Europe can disconnnect from Russia's gas supplies sooner than some would suggest providing it mobilizes the…
==============
Business Ukraine mag Retweeted

Ukrainian soldiers and civilians were holed up in a Mariupol steel factory for 80 days. They were low on food and weapons. They were surrounded by Russian forces and on the verge of annihilation. Their story of battle and endurance has now become legend.
nytimes.com Last Stand at Azovstal: Inside the Siege That Shaped the Ukraine War For 80 days, at a sprawling steelworks, a relentless Russian assault met unyielding Ukrainian resistance. This is how it was for those who…. ==============
=============
Business Ukraine mag Retweeted

Ukrainian children are being indoctrinated by force into "#Putin's Youth" in occupied Kherson and other regions in #Ukraine. Source: Ukrainian Military Intelligence. 21% of Ukraine is occupied by fascist Russia, 126,610 km2: equivalent to Austria & Netherlands combined.