U-turn as Manchin agrees deal with Democrats on major tax and climate bill
Biden notes 'extraordinary effort it took to reach this result' and urges Congress to pass measure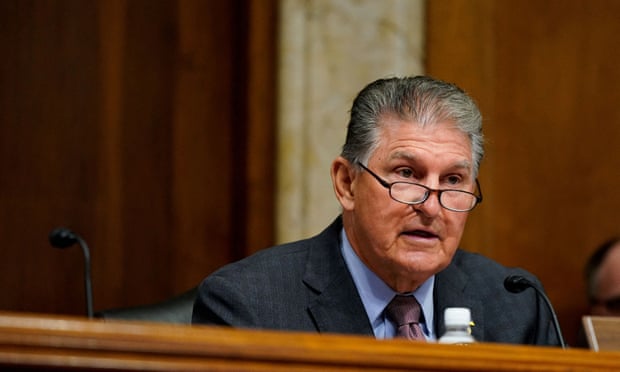 Joe Manchin, the West Virginia senator, who previously appeared to kill off climate legislation. Photograph: Elizabeth Frantz/Reuters
Maanvi Singh and agencies Thu 28 Jul 2022 00.02 BSTFirst published on Wed 27 Jul 2022 22.23 BST
Senator Joe Manchin, the West Virginia Democrat infamous for thwarting his own party's most ambitious policy goals, announced he has signed on to a domestic policy bill that would pay down the national debt, lower healthcare costs and address the climatecrisis.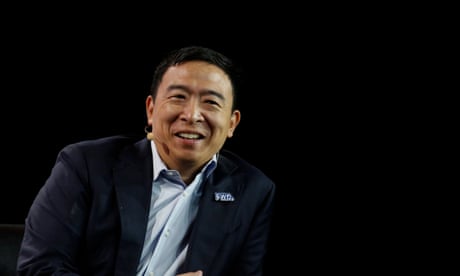 After reaching a deal with the Senate majority leader, Chuck Schumer, Manchin said the new policy package was called the Inflation Reduction Act of 2022 and included "realistic energy and climate policy".
The development comes almost two weeks after Manchin had appeared essentially to kill off flagship climate action legislation when he came out against raising taxes on wealthy Americans and refused to support more funding for climate action.
As a crucial swing vote in a Senate split 50-50 between Democrats and Republicans, Manchin seemed to sink his party's hopes of a major bill after nearly two years of negotiation. The senator, who has made millions through his family's coal business, cited runaway inflation in opposing proposals to boost renewable energy and electric cars, infuriating the White House and climate activists.
The negotiation breakdown came as a punishing heatwave in the north-east gave way to wildfires and dangerous heat in the west – painful reminders that climate change has already begun to fuel more extreme heat and drought.
After Manchin indicated that he would support a narrower package that excludes climate policies, the new agreement came suddenly.
Joe Biden said he supported the compromise. "I want to thank Senator Schumer and Senator Manchin for the extraordinary effort that it took to reach this result," he said.
"If enacted, this legislation will be historic, and I urge the Senate to move on this bill as soon as possible, and for the House to follow as well."
In a statement on Wednesday, Manchin offered few specifics about the package but noted that it "invests in the technologies needed for all fuel types – from hydrogen, nuclear, renewables, fossil fuels and energy storage" and that it "does not arbitrarily shut off our abundant fossil fuels".
In a joint statement, Manchin and Schumer said: "The Inflation Reduction Act of 2022 will make a historic down payment on deficit reduction to fight inflation, invest in domestic energy production and manufacturing, and reduce carbon emissions by roughly 40% by 2030."
According to a policy brief, the bill will generate $739bn through a 15% corporate minimum tax, prescription drug savings and other means. It excludes surtaxes on people making at least $10m a year, ending Democrats' push to make the wealthiest Americans pay more taxes.
The proposal would invest $396bn in energy security and fighting climate change, and $64bn to bolster healthcare. Manchin also indicated that provisions to reform the permitting process for energy infrastructure, including gas pipelines, would be included in the deal.