We are heading to a Taiwan crisis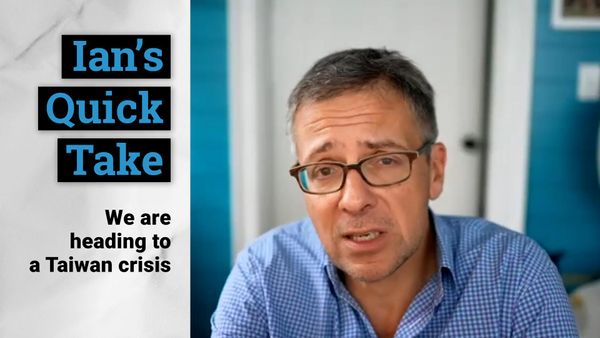 It looks like House Speaker Nancy Pelosi is going to Taiwan after all — a surprising move given that President Biden clearly didn't want her to make the trip. It's a tricky time, given that it's the run-up to the Party Congress, during which Xi Jinping will seek to secure a historic third term.
China has threatened a military response. The likelihood of a direct military confrontation is "vanishingly small," says Ian Bremmer. While Beijing won't shoot down Pelosi's plane and start a war, both sides will be on high alert, and inadvertent escalation is a risk.
Watch Ian's QuickTake here.