August 11, 2022
Man Jailed In Kazakhstan For Painting Pro-War 'Z' Symbol On WWII Memorial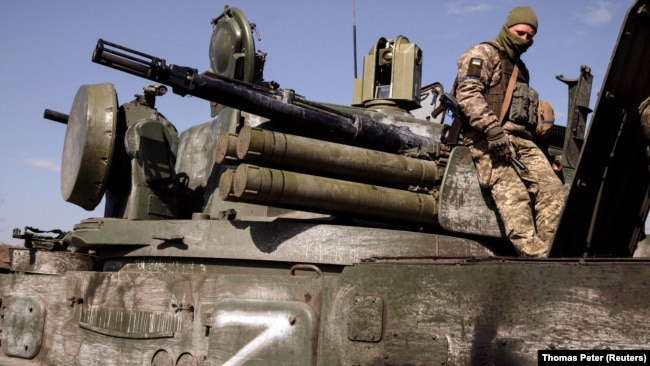 SARAN, Kazakhstan — A court in central Kazakhstan has sentenced a local resident to seven days in jail for painting the Latin letter "Z" — a sign of support for Russia's ongoing unprovoked war against Ukraine — on a tank that is a part of a memorial honoring World War II veterans.
The Saran municipal court in the Qaraghandy region announced on August 11 that it had sentenced the man, whose identity was not disclosed, after convicting him of hooliganism.
According to the court's press service, the 54-year-old, who was detained on July 29, pleaded guilty and expressed regret.

Russian military vehicles in Ukraine are marked with the Latin letters "Z" and "V," and the symbols have been promoted by Russian state media and other Kremlin supporters as patriotic emblems expressing support for the military and the invasion of Ukraine.

Ukraine and several European Union member-states have banned the symbols. Although Kazakhstan has not officially banned them, several drivers in the Central Asian nation have been fined in recent months for displaying them on their vehicles.