Read our breaking Ukraine coverage
Searching for the meaning of the search of Trump's Mar-a-Lago
By John Mecklin | August 13, 2022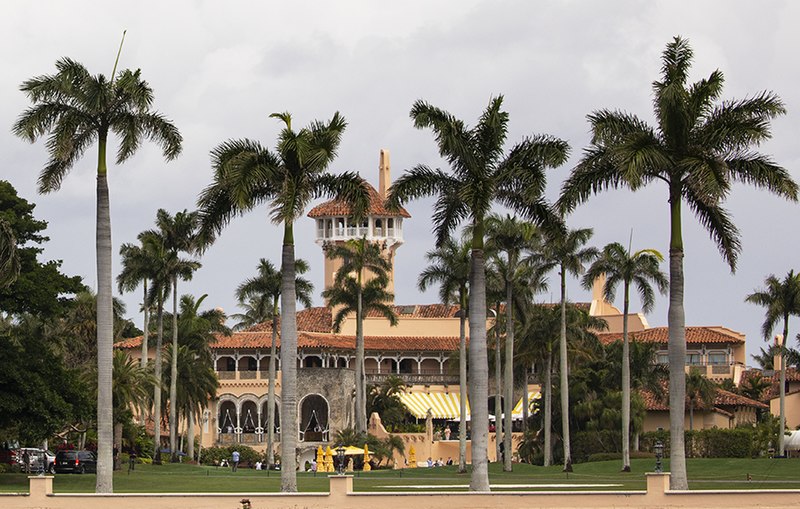 Mar-a-Lago in March 2019. Photo credit: The White House
In an unprecedented turn in American national security affairs, FBI agents seized 11 caches of classified documents—some of them at extremely high levels of classification—from former President Donald Trump's Mar-a-Lago estate in Florida, documents unveiled in federal court on Friday showed. At the request of the Justice Department, a federal court unsealed a search warrant and related documents indicating that the search of Mar-a-Lago was predicated on the possibility that three laws had been violated: the Espionage Act; a statute that prohibits the unauthorized taking or destruction of government records; and an obstruction of justice law.
The release of the search warrant was preceded and followed by a barrage of media revelations about the documents seized from the former president's estate and the events that led to their seizure. Ahead of the raid on Mar-a-Lago, the Washington Post reported that the FBI had sought "classified documents relating to nuclear weapons" in the search. The subsequent unveiling of the search warrant and inventory of items seized did not detail precisely what documents had been taken from the ex-president's control or suggest specifically that any of them were related to nuclear weapons.
But one item in the inventory was labelled "[v]arious classified/TS/SCI documents," indicating that it included "top secret/sensitive compartmented information," which is not intended to be viewed outside a secure government facility, the New York Times reported. In all, the FBI retrieved 11 sets of documents marked as confidential, secret, or top secret from Trump's Florida estate.
The Post's report that agents had been looking for documents relating to nuclear weapons set off a storm of speculation about how nuclear weapons information is kept secret, and whether Trump would have violated any laws if he did take nuclear weapons information to his Florida estate. Nuclear historian Alex Wellerstein provided authoritative commentary in a lengthy Twitter thread on the difference between the classification of national defense information and the system of keeping nuclear weapons information—technically known as "restricted data"—secret. "It would be interesting if the documents in question did have Restricted Data in them, though," Wellerstein tweeted. "Because while it has been established that a POTUS can declassify national defense information at will, RD is an entirely different category of secrecy, a parallel legal system."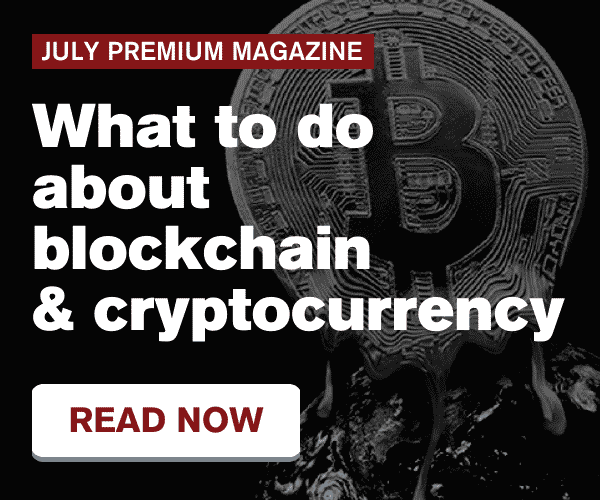 https://platform.twitter.com/embed/Tweet.html?dnt=false&embedId=twitter-widget-0&features=eyJ0ZndfdGltZWxpbmVfbGlzdCI6eyJidWNrZXQiOlsibGlua3RyLmVlIiwidHIuZWUiXSwidmVyc2lvbiI6bnVsbH0sInRmd190d2VldF9lZGl0X2JhY2tlbmQiOnsiYnVja2V0Ijoib24iLCJ2ZXJzaW9uIjpudWxsfSwidGZ3X3JlZnNyY19zZXNzaW9uIjp7ImJ1Y2tldCI6Im9uIiwidmVyc2lvbiI6bnVsbH0sInRmd190d2VldF9yZXN1bHRfbWlncmF0aW9uXzEzOTc5Ijp7ImJ1Y2tldCI6InR3ZWV0X3Jlc3VsdCIsInZlcnNpb24iOm51bGx9LCJ0Zndfc2Vuc2l0aXZlX21lZGlhX2ludGVyc3RpdGlhbF8xMzk2MyI6eyJidWNrZXQiOiJpbnRlcnN0aXRpYWwiLCJ2ZXJzaW9uIjpudWxsfSwidGZ3X2V4cGVyaW1lbnRzX2Nvb2tpZV9leHBpcmF0aW9uIjp7ImJ1Y2tldCI6MTIwOTYwMCwidmVyc2lvbiI6bnVsbH0sInRmd19sb3dfcmVwbGllc18xNTA1OSI6eyJidWNrZXQiOiJjb250cm9sIiwidmVyc2lvbiI6Mn0sInRmd19kdXBsaWNhdGVfc2NyaWJlc190b19zZXR0aW5ncyI6eyJidWNrZXQiOiJvZmYiLCJ2ZXJzaW9uIjpudWxsfSwidGZ3X3R3ZWV0X2VkaXRfZnJvbnRlbmQiOnsiYnVja2V0Ijoib2ZmIiwidmVyc2lvbiI6bnVsbH19&frame=false&hideCard=false&hideThread=false&id=1558069945820483590&lang=en&origin=https%3A%2F%2Fthebulletin.org%2F2022%2F08%2Fsearching-for-the-meaning-of-the-search-of-trumps-mar-a-lago%2F&sessionId=8549429c64553a443e6174ea24348b87653a220b&theme=light&widgetsVersion=2d66c323e5620%3A1660322279126&width=550px
The search of Mar-a-Lago drew fiery responses from Trump and countless of his supporters in the right-leaning press who used varying language to suggest the search was unnecessary and part of a long-running "witch hunt" that targeted the former president. Trump claimed on Friday that he had declassified all the documents before they were taken to Mar-a-Lago.
VIDEO – Zelensky's journey: A standup comic stands up to Putin
It is true that presidents have wide-ranging powers to declassify government information. But as explained well by the New York Times' Charlie Savage and a team of legal experts on the Lawfare blog, it is far from clear that even if Trump had declared all the documents found at Mar-a-Lago declassified, he would be exempted from prosecution under the three statutes cited in the search warrant. (The Lawfare team provided its analysis within an article that is the most complete account I've seen of what the FBI was looking for and found in the search. The article is in fact a good starting point for those interested in precise details about the legal rationale for the search.)
As revealed in a variety of news reports published in the wake of the search, Trump's loud insistence that it was an unnecessary overreach, given his prior cooperation with the FBI and Justice Department regarding documents he took to Florida, seemed increasingly less viable as a description of reality. On Saturday, a thorough piece by the Times' Maggie Haberman and Glenn Thrush established that early in June a lawyer for Trump "signed a written statement in June asserting that all material marked as classified and held in boxes in a storage area at Mr. Trump's Mar-a-Lago residence and club had been returned to the government, four people with knowledge of the document said." The piece laid out the lengthy process by which the National Archives and the Justice Department had sought return of the documents in Trump's possession before resorting to a search warrant.
VIDEO – Zelensky's journey: A standup comic stands up to Putin
Amid much social media hyperventilation about what plans Trump may or may not have had for the classified documents, international security expert and newly installed The Atlantic staff writer Tom Nichols advised a restraint from speculation that seems wise but, given the powerful political polarization field that envelops Trump, unlikely to be broadly adopted:
Nothing can ever be ruled out where Donald Trump is concerned, and it's certainly possible that Trump—whose history suggests that he never does anything for reasons other than profit or to service his debilitating narcissism—thought he could use America's secrets for his own financial or political gain. But there's no point in trying to pin this kind of intent on the former president, thus setting up impossibly high expectations of prosecution that will likely be dashed in the near future—especially when Trump may have already committed severe violations of a law that he himself signed in 2018 that makes his current actions a potential felony.
The short-term danger that the U.S. government had to avert comes from the possibility that Donald Trump as a citizen is as incompetent and lazy as he was when he was president, and that he could lose control of the materials he was keeping in his house. Foreign agents might not bid on such documents, but they might try to steal them from an estate run by a small circle of loyalists and staff who likely hate Trump as much as anyone else who has ever worked for him. A break-in, arson, a power outage: There are multiple ways in which foreign spies might try to get into Trump's stash. Another security challenge is that Mar-a-Lago is a busy resort and event space; add to this Trump's inability to keep his mouth shut about almost anything, unless he's under oath in New York.
Those documents needed to be returned to safekeeping. Unfortunately, it took a search warrant served on a former president to get them. Trump, whose loyal supporters wanted to jail Hillary Clinton for far less, should be held accountable. In the meantime, the rest of us should hold back on guessing games and let the Justice Department do its work.
As the Russian invasion of Ukraine shows, nuclear threats are real, present, and dangerous
The Bulletin elevates expert voices above the noise. But as an independent, nonprofit media organization, our operations depend on the support of readers like you. Help us continue to deliver quality journalism that holds leaders accountable. Your support of our work at any level is important. In return, we promise our coverage will be understandable, influential, vigilant, solution-oriented, and fair-minded. Together we can make a difference.