Russia gears up to escalate against Ukraine, 6 months into invasion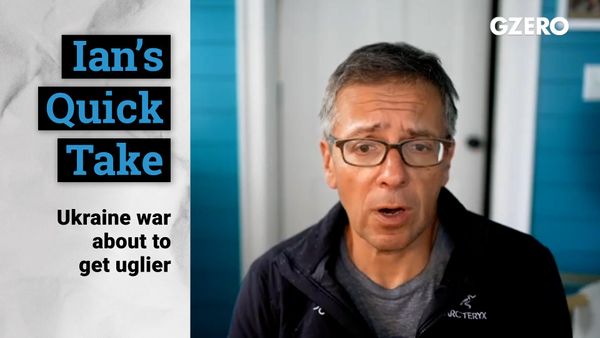 An assassination attempt against the poster boy of Russian nationalism, Alexander Dugin, resulted in the killing of his daughter over the weekend. The ultranationalist has been calling for genocide against Ukrainians — and that was before his child was killed. Now he wants revenge. Ian Bremmer is skeptical that Kyiv was directly responsible, but with a targeted attack so close to Moscow falling just days before Ukraine's Independence Day this Wednesday, he's certain there will be more fireworks in the days ahead.
Watch Ian's QuickTake here.