Woman settles negligence claim with St John of God Hospital following suicide of husband on first night in care
27th August 2022
The widow of a barrister who died by suicide hours after entering care in St John of God Hospital in Stillorgan, Co Dublin, has reached an out-of-court settlement over her claim of negligence .
Bernadette Kirby, also a barrister, lodged High Court proceedings in May 2018 over the death of her husband Colm O'Briain (48), who died on May 25, 2016.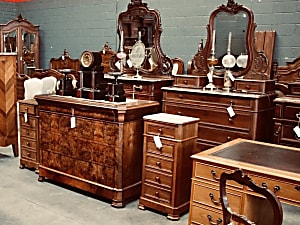 Court records show the case was set down for trial last year, but in May the court struck out the proceedings after a settlement was made.
The case has since been twice before the court in relation to a procedural application in relation to legal costs.
Mr O'Briain was a criminal defence and prosecution barrister, and the 2018 inquest into his death heard he "became a different person" after an incident in work led to him becoming depressed.
A legal source said he was greatly upset when a client was jailed after he advised him to plead guilty in a case.
The client was advised he would most likely receive a suspended sentence. The custodial sentence was later overturned on appeal.
The legal source said it would be wrong to attribute Mr O'Briain's onset of depression to only one incident.
His inquest heard he told doctors he was fearful of the outcome any legal action against him and how this would affect his professional and financial situation and its impact on his family.
A "dark cloud" had descended over him and he lost weight rapidly in the days leading up to his death.
Ms Kirby told the inquest that on the day of her husband's admission to St John of God hospital on May 24, 2016, he told her he had written a note and left it at their home. She said she relayed this information to a St John of God staff member, but this did not alter his risk profile.
Ms Kirby said she told a staff member about the note on the evening of her husband's admission and was told staff would "keep a close eye" on him.
"When I left he was in the care of the hospital, he was to be looked after," she said in evidence.
"He was to have a good night's sleep, then therapy and I'd have my husband back.
"My sister-in-law and I had not left him alone that morning because I was frightened what would happen.
"I was told a close eye would be kept on him, that's what I expected."
Shortly after midnight, Mr O'Briain was found in a collapsed state in his room and an ambulance was called at 12.11am.
He was taken to St Vincent's Hospital, where he was pronounced dead.
The inquest jury returned a verdict of suicide and recommended that consideration be given to removing personal items from patients that could be used to self-harm on admission.
The jury also recommended that consideration be given to creating a standardised list of personal property on a patient at admission stage.
The hospital declined this weekend to comment on the settlement.
A 2017 Mental Health Commission (MHC) inspection report on St John of God Hospital found there were nine non-compliances out of 40 mental health rules and regulations.
The hospital reported it required a budget of more than €3m to remove these. By 2017, it had spent €1.78m on windows alone. It told the MHC the work was progressing "as fast as possible" given service demands.
The MHC's 2021 report found six non-compliances at the hospital and said there had been "a minimisation to the lowest practicable level".
Mr O'Briain, who had two sons, was made a senior counsel in 2015.