August 26th 2022
Soviet-Era Bomb Shelters To Be Restored In Kazakhstan's Largest City Amid Russia's Ukraine Invasion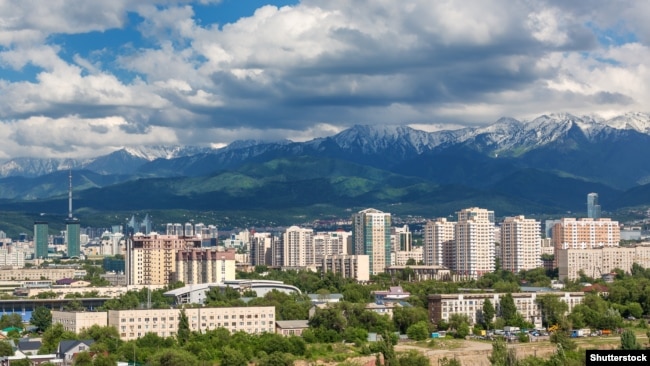 ALMATY, Kazakhstan — The mayor of Kazakhstan's largest city, Almaty, says that all Soviet-era bomb shelters for civilians will be restored as security concerns grow across countries of the former Soviet Union after Moscow launched its ongoing invasion of Ukraine.
Erbolat Dosaev said at a meeting with residents of Almaty's Almaly district on August 26 that the bomb shelters will be restored and renovated over the next three years at the personal request of President Qasym-Zhomart Toqaev.
Answering a resident's question about the reasons for the move, Dosaev said the program — which he called part of the "restoration of Soviet-time historic sites" — was launched because the commercial capital of the oil-rich Central Asian nation is located in a seismically unsafe area.
Media reports in Kazakhstan have said that of some 300 bomb shelters in Almaty that were built during Soviet times, only about 100 are still able to be used by civilians.
After the collapse of the Soviet Union in 1991, many bomb shelters were turned into private businesses such as shops, beauty salons, casinos, bars, and restaurants.
The Kazakh leadership has been trying to strike a balance between Russia, China and NATO member-state Turkey amid fears that Moscow's geopolitical ambitions could spread well beyond Ukraine.
Last month, Toqaev signed a decree according to which an additional 441 billion tenges ($939.5 million) will be spent to support the nation's defense sector, a nearly 1.5-fold increase over last year's budget of $1.7 billion.
Since Russia launched its full-scale aggression against Ukraine in late February, Kazakhstan has declined to officially offer its full support to either Moscow or Kyiv.