Geopolitical fallout over US exit from Afghanistan less than feared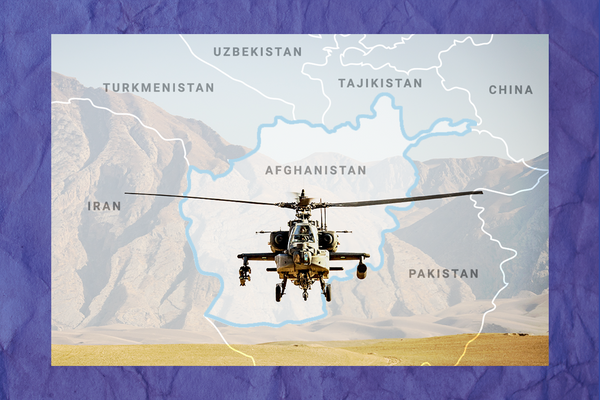 When the US completed its withdrawal from Afghanistan on Aug. 30, 2021, it put an end to a 20-year conflict that had claimed tens of thousands of lives.
But the messy scenes of departure — including a suicide bombing that killed 13 American troops and 170 others — heightened fears that it would allow Afghanistan to become a haven once again for international terrorists and undermine US security partnerships with other countries.
On the first anniversary of the pullout, we asked Eurasia Group senior analyst Ali Wyne what the consequences have been for Afghanistan and the rest of the world.
Have the Taliban shown themselves able to govern and bring stability?
Many Afghans welcomed the end of the 20-year war between the US and the Taliban and the relative stability that followed. But new challenges have arisen over the past year, for it is much easier to rebel than to govern.
The Taliban had a simple raison d'être for two decades: to expel US-led forces from Afghanistan. Now, however, it is tasked with securing diplomatic recognition, cultivating unofficial diplomatic ties with wary governments, and unlocking billions in central bank reserves, to name but a few objectives. It must also contain ISIS-K, the Islamic State's Afghanistan-based branch, which bitterly opposes the Taliban. Many Afghans who possess the kind of bureaucratic know-how that will be essential to managing these challenges have either fled or been marginalized during the past year.
There are also divisions within the Taliban, as there are in any other government. Some officials fear, for example, that the adoption of draconian policies on education for girls and workforce participation for women will make it harder for Afghanistan to secure the foreign aid that it urgently needs. For now, though, Taliban leader Hibatullah Akhundzada and other ideological hardliners within the organization have the upper hand.
Can economic hardship and the rollback in human rights undermine stability?
With the Taliban's resumption of power, Afghanistan experienced an abrupt cutoff of over $8 billion in annual international aid, equivalent to about 40% of GDP. Exacerbating that shock is an ongoing drought as well as economic headwinds resulting from Russia's invasion of Ukraine.
The humanitarian situation is dire, with the UN World Food Program estimating that roughly half of the Afghan population is experiencing food insecurity and that a staggering 95% do not have enough to eat. Severe malnutrition, in turn, has increased Afghans' susceptibility to many diseases and strained an already overwhelmed healthcare system. Many humanitarian and human rights organizations are accordingly urging a relaxation of international sanctions on the Taliban.
Meanwhile, the Taliban's restrictions on women who seek to participate in the workforce will not only compound Afghanistan's short-term economic difficulties; they will also limit the country's medium- to long-run growth potential. One watchpoint worth monitoring is whether ISIS-K attempts to boost its ranks with Afghans who are disillusioned by Taliban rule.
Read the full Q+A here