Pakistan underwater: Blame climate change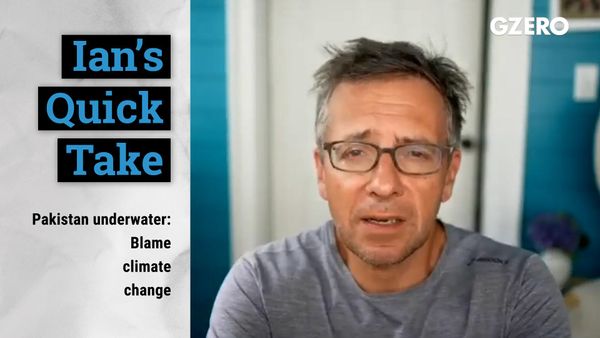 Pakistan can't catch a break. The economy is in free fall and the country has been rocked by political instability since the ouster of former PM Imran Khan earlier this year. And now there are over 1,000 dead and 10 million Pakistanis displaced from unprecedented levels of flooding due to climate change.
Still, despite the devastation, says Ian Bremmer, there is a little good news: after decades of climate denialism, the science is now more or less accepted globally. "The action is coming, there's no question," says Bremmer. Watch his full Quick Take here.