3 Reasons Dublin Is A Great City To Work In
Long known as a tech hub – the area around the mouth of the Grand Canal is not called "Silicon Docks" for nothing – Dublin is an established centre for tech innovation, start-up culture and the EMEA headquarters for an array of big tech companies that include Meta, Indeed, HubSpot…
by IFSC News
31 Aug 2022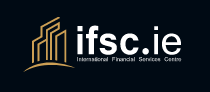 Ireland's International Financial Services Centre
With a few different spokes to its tech wheel, there are also clusters in Blanchardstown and Ballycoolin to the west of the city (home to PayPal and eBay), and in Sandyford to the south, where you'll find Microsoft and Salesforce. Arguably, it is the city which holds the most exciting and vibrant slice of the scene, centred around the IFSC and docklands area.
Just a short stroll from the city centre proper, this area is home to a thriving collection of start-ups, scale-ups and big national and international firms across the financial and tech sectors, all mixed in with great places to eat, drink and explore.
Like all urban centres, the city isn't perfect. Drawbacks include a high cost of living (somewhat tempered by high wages in the tech sector), housing scarcity and rising inflation. Despite some negatives, it remains a great place to live and work beyond its proliferation of tech jobs, friendly locals and young, educated workforce. Here's why…
1. Start-up culture
Want to start your own business here? Then you can: in 2020, the city ranked as Europe's ninth biggest startup hub, according to EU Startups. There is support through the government's LEO programme and Enterprise Ireland also supports startups which display high potential to develop export-oriented products and services.
The Irish Government, through Enterprise Ireland, is making €175m available up to 2024, as part of the Seed & Venture Capital Scheme to stimulate job creation and support the funding requirements of early-stage innovative Irish companies with global ambitions.
Dublin has great incubator and accelerator programmes too, including NDRC, which supports startups at every stage of their journey through its Founder First and Entrepreneur-led approach, and the Propeller Venture Accelerator, a joint venture between Dublin City University and Irelandia Investments.
2. Focused co-working
You can't beat a co-working space that's set up just for small companies and solo entrepreneurs: that's Dogpatch Labs, located in the heart of the IFSC in The CHQ Building on Custom House Quay. It is home to 25 startups, has a dedicated events and meeting space plus it offers flexible hotdesking in its Urban Garden space, where you can work affordably.
In addition, the city has numerous other co-working options for anything from solo freelancers to SMEs and right up to enterprise-level businesses in the form of several WeWork buildings, and its own home-grown Iconic Office co-working offering.
3. Accessible and walkable
Dublin is easily accessible to and from the UK and wider Europe, and in fact the Dublin to Healthrow air route is one of the busiest in the world. Thanks to the city's increasing importance as a tech hub – it is Meta's second largest centre of operations outside of the U.S. – there are also plentiful flights to both American coasts, making business easier.
But it's not just about international access: Dublin's suburbs may sprawl, but its centre remains a small, walkable core, which is great for workers. It puts everything you need in one location, from workplaces to your favourite sandwich shop for lunch. And the local after-work pub is only a five minute walk away too: the docklands, IFSC and Silicon Docks area is home to a bustling array of restaurants, bars both old and new, and chic hotels to discover.
Want to work here? We're taking a look at three companies currently hiring in the city and you can discover hundreds more jobs on ifscjobs.ie.
Indeed
The world's number one jobs site, Indeed just so happens to have its EMEA headquarters in Dublin. Its website achieves over 250 million unique visitors per month, and it is available in more than 60 countries and 28 languages. Since 2004, Indeed has given job seekers free access to millions of jobs from thousands of company websites and job boards. It is hiring for a number of roles in Dublin, including software engineering jobs and account management. Discover all open jobs here.
Airbnb
Everyone knows Airbnb: not only does the company have its EMEA HQ in Dublin, but it has chosen to locate it in one of the last remaining warehouse buildings that were so characteristic of the Dublin docklands, too. And the company is hiring available roles include systems engineer and workforce planning analyst. You can check those out right here.
Verizon
One of the world's leading providers of technology and communications services, Verizon is headquartered in New York City. The company generated revenues of $133.6 billion in 2021 and it has a global presence, including in Ireland where it is now hiring for a number of roles, which include senior full stack engineer and senior QA automation engineer. Interested? Discover more about those here.
Looking for a new role? To find a great fit for you in the IFSC or across Dublin city, visit ifscjobs.ie
Share
Tweet
Email
Share