The farewell ceremony for Mikhail #Gorbachev began in #Moscow.
==============

#Lavrov and a delegation of #Russian diplomats were denied visas to travel to the #UnitedStates to attend the #UN General Assembly.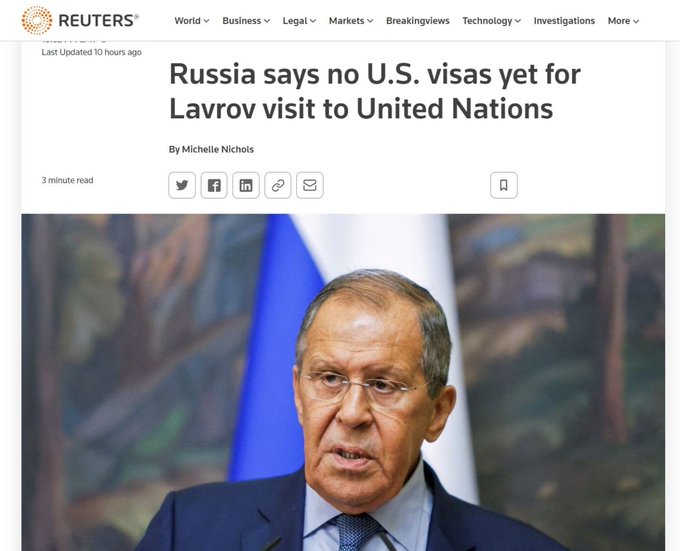 Clear message: Foreign Minister of Germany
on her determination to stand with #Ukraine regardless of the political turbulence that lies ahead. This being the full version, not the manipulated snippets spread around by Russian disinfo

==============
In three days, two #Bayraktar drones destroy nearly $27 million of Russian hardware
============
Mikhail Khodorkovsky (English) Retweeted

3rd September 2022
"There is only a moment between the past & the future. That moment we call life." As a tribute to Mikhail Gorbachev, I play one of his favourite songs: There is only a moment.
==============