BERLIN, Sep 16 (Reuters) Germany took control of a major Russian-owned oil refinery on Fri, risking retaliation from Moscow as Berlin strives to shore up energy supplies&meet its EU commitment to eliminate Russian oil imports by the end of the yr. Fred recommends David Horgan earlier postings referring to article in last Sunday's Independent (Ireland)
=============
illia Ponomarenko Retweeted
Defense of Ukraine @DefenceU 16th September 2022
A 92-year-old Paraskovia who lives in the frontline area treats her guests, humanitarian volunteers, to apples. She survived two dictators, Stalin and Hitler. We wish her to survive ****n.

==============

While despot Vladimir Putin has not been invited, Ukraine's First Lady Olena Zelensky will attend Queen Elizabeth's funeral along with dozens of world leaders from across the globe
thesun.co.uk Who made final cut to Queen's funeral – from President Biden to Olena Zelenska THE wife of Ukraine's President Volodymyr Zelensky will join world leaders for the Queen's funeral. First Lady Olena Zelenska is among…
===========
Business Ukraine mag Retweeted

A volunteer Ukrainian paramedic Yuliya "Taira" Paievska who was captured by Russians in Mariupol and held for three months told U.S. lawmakers about the deplorable conditions of her captivity. We publish some of Yuliya's quotes in this thread. 1/8 #RussianWarCrimes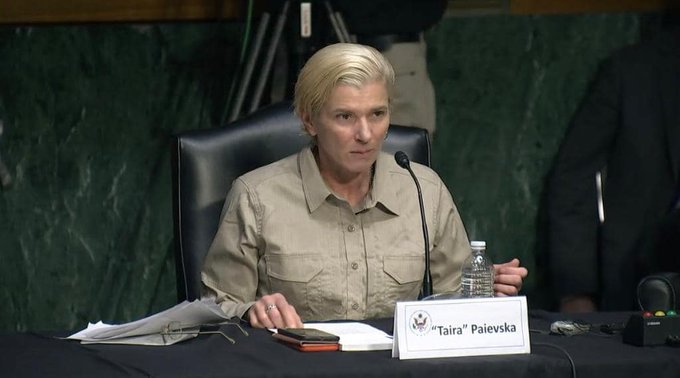 ==============

Horrifying stories from liberated #Ukraine. People survived from food in gardens. Russian soldiers said Putin promised them a house & 2 slaves. "They were angry, especially the Buryats, they took everything – even pulled dirty underwear off one woman." https://en.hromadske.ua/posts/kamikaze-women-gardening-despite-everything-for-fear-of-starving-six-months-of-occupation-in-balakliya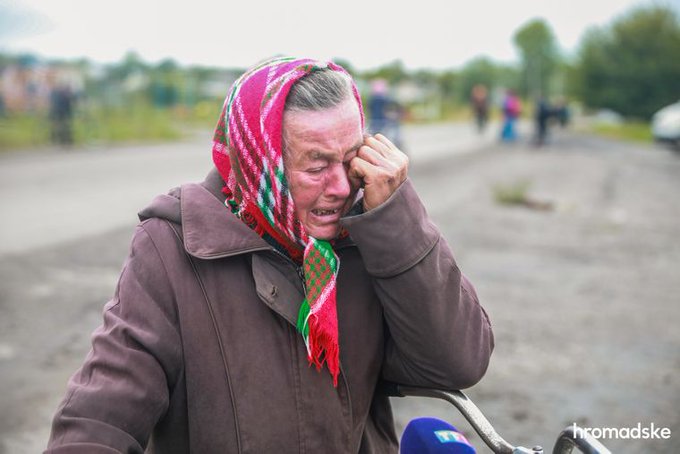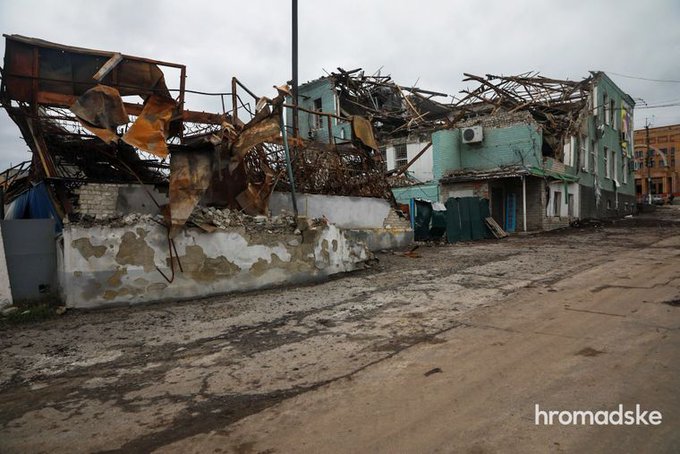 Germany taken control of 3 Russian-owned oil refineries as #Ukraine war hits its energy industry. Rosneft refineries include facility which supplies around 90% of Berlin's fuel. Economy ministry said move necessary to counteract threat to energy security.
bbc.co.uk Germany takes control of three Rosneft oil refineries The country takes temporary control of Rosneft subsidiaries in a move to bolster energy security.
==============

Replying to
Justice for #Ukraine, against #RussiaIsATerrorristState! All please contribute to help Ukraine, for freedom and democracy: United24 – initiative of
, President of Ukraine https://u24.gov.ua #StandWithUkraine #EmbraceUkraine #ArmUkraineNow
u24.gov.ua UNITED24 – The initiative of the President of Ukraine UNITED24 was launched by the President of Ukraine Volodymyr Zelenskyy as the main venue for collecting charitable donations in
============
For some reason, Russia's corrupt, murderous, child killing, free speech crushing, Nazi loving, drenched in Ukrainian blood, gynocidal maniac dictator… hasn't been invited to attend #QueenElizabeth funeral. Can't think why .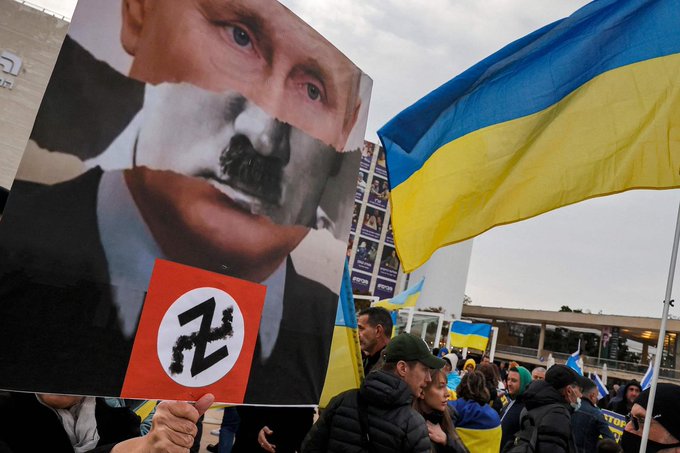 =============

"Do you know why we do this to you?" a Russian asked Yuliia – a medic, as he tortured her. She answered "Because you can." Prisoners in cells screamed for weeks & died from torture without medical help. Yuliia closed the eyes of friends after they died
times.com 'Torment of hell:' Ukraine medic describes Russians routinely torturing her and other prisoners A Ukrainian medic captured in the deadly siege of Mariupol tells U.S. lawmakers how Russians routinely tortured her and other prisoners, some fatally. ==============

I praise the decision by
to allocate up to $600 million as another defense aid package for . Our interaction proved its efficiency on the front. strives for freedom. And with the solidarity & sincere support of partners, it amazes the whole world. Together we'll win!
=============