Foreign, Commonwealth & Development Office

United Kingdom government organization
Sham referendums in Ukraine are a desperate Kremlin tactic to legitimise the illegitimate. The areas rejected Russian rule in the 2019 Ukrainian election. No one should recognise these attempts to annex Ukraine's sovereign territory.
===============
Ukraine war: Zelensky calls for 'just punishment' for Russia
By James FitzGerald
BBC News
22nd September 2022 2 hours ago
https://www.bbc.com/news/world-europe-62990141
=============
==============
Nikkei documents how Greek tanker fleet is transporting Russian oil and conduct ship-to-ship oil transfers on the sea
============
Chuck Pfarrer | Indications & Warnings |
MRIYA AID: Is a volunteer organization helping Ukraine. 100% of every dollar you give goes to purchase & ship needed supplies to the front, like these Fury UAVs. If you've ever asked what you can do to help Ukraine– right now– this is the organization. https://mriyaaid.org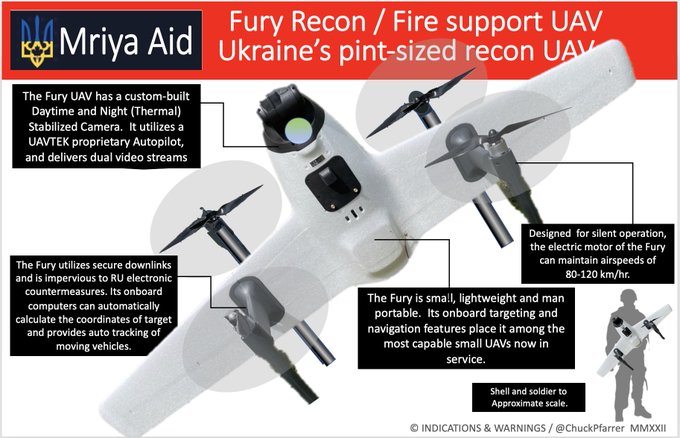 =============
Chuck Pfarrer | Indications & Warnings |
IZIUM/ 1214 UTC 22 SEP/ RU sources indicate that their counter-attacks have been rebuffed by UKR forces west of the P-66 HWY. Within the last 24 Hrs, UKR has consolidated holdings North of Yarova. Lyman isolated by UKR crossings of the Donets.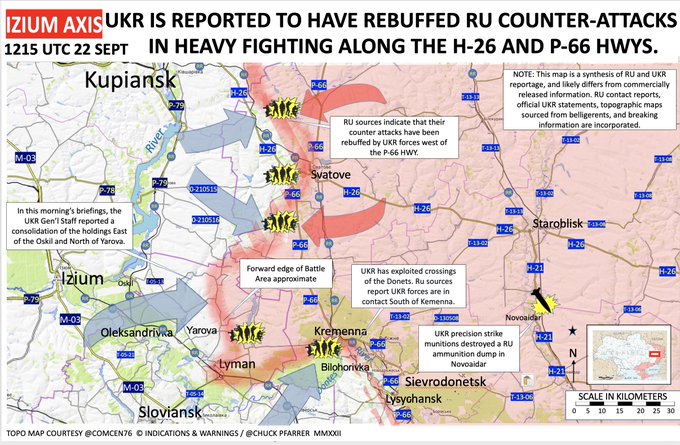 =============
Today at UN General Assembly: UK PM
said "I pledge that we will sustain or increase our military support to #Ukraine, for as long as it takes. New UK weapons are arriving in  as I speak – incl more MLRS rockets. We wont rest until  prevails." https://gov.uk/government/spe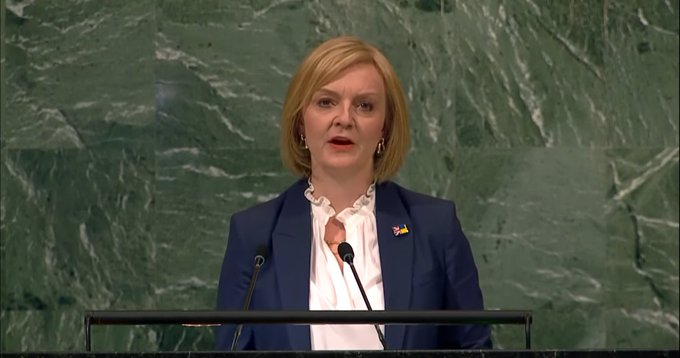 =============
Pinned Tweet
Today we remember Russia's 1st #WWII victory parade. A joyous occasion when Russian forces paraded with Nazis & happily saluted Hitler's swastika & even marched under it. Having jointly started #WW2, on 22 Sept 1939, Russian & German forces celebrated their invasion of #Poland.
===========

Ukraine government organization
"We know how to win and we will". Watch  FM on
=============