October 06, 2022
West Rebuked In UN Rights Council Vote To Debate China's Treatment Of Uyghur Muslims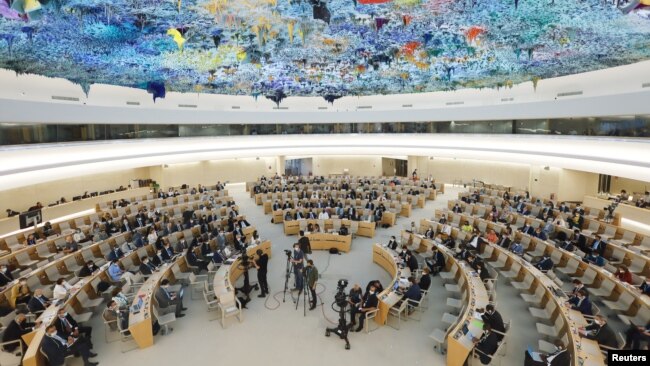 In a rare defeat for Western nations at the UN Human Rights Council, developing nations voted down a motion to hold a debate over alleged human rights abuses in China's Xinjiang region after a UN report found possible crimes against humanity against Uyghurs and other Muslims.

The motion, pushed for by the United States, Canada, Europe and Japan, was defeated 19-17 with 11 abstentions as countries from Asia, South America, Africa, and the Middle East banded together.
Many developing countries in the 47-member council are thought to have avoided publicly defying Beijing for fear of jeopardizing Chinese investment.

It was only the second time in the council's 16-year history that a motion has been rejected, prompting some analysts to characterize the failure as a setback to both accountability efforts and the West's moral authority.

Dolkun Isa, president of the World Uyghur Congress, noted extreme disappointment with the fact that Muslim countries such as Indonesia, Pakistan, and Qatar all voted down the motion.

"This is a disaster. This is really disappointing," Isa said.
The vote came about after then-UN High Commissioner for Human Rights Michelle Bachelet issued a report describing China's "appalling treatment" of Uyghurs and other minorities.

Bachelet's report, which followed a trip to the region, came just minutes before she left her post on August 31.

China has been accused for years of detaining more than 1 million Uyghurs and other Muslims in the region.

The UN Human Rights Office could not confirm how many people were affected by the centers but concluded that the system operated on a "wide scale" across the entire region.

Beijing vigorously denies any abuses.
With reporting by AP and Reuters