Russian attacks on Ukraine are state-sponsored terrorism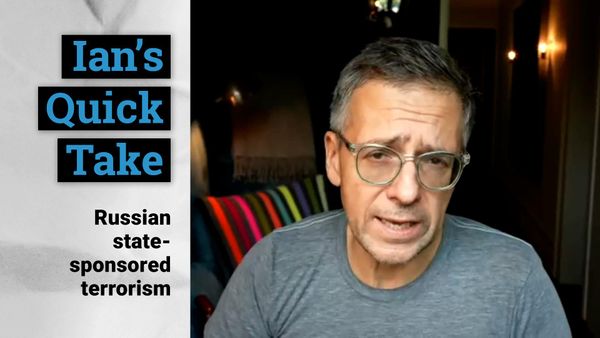 Almost eight months since Russia invaded Ukraine, and the war just keeps getting worse, with recent Russian hits having disrupted nearly a third of Ukraine's electricity. Russian attacks using missiles and drones are acts of state-sponsored terror, says Ian Bremmer. The Kremlin isn't even pretending these are military targets anymore, he says. The race is on to see how much territory Ukrainians can take back – and how much of Ukraine's infrastructure Russia can wipe out – before the start of winter.
Watch Ian's QuickTake here.