Moscow's strikes on critical energy infrastructure in #Ukraine constitute "war crimes," said the head of the European Commission.
described the attacks as "acts of pure terror," which were "marking a new chapter in an already very cruel war."
https://cnn.com/europe/live-news/russia-ukraine-war-news-10-19-22#h_661b0253e5e30d661ba620aec310e8f3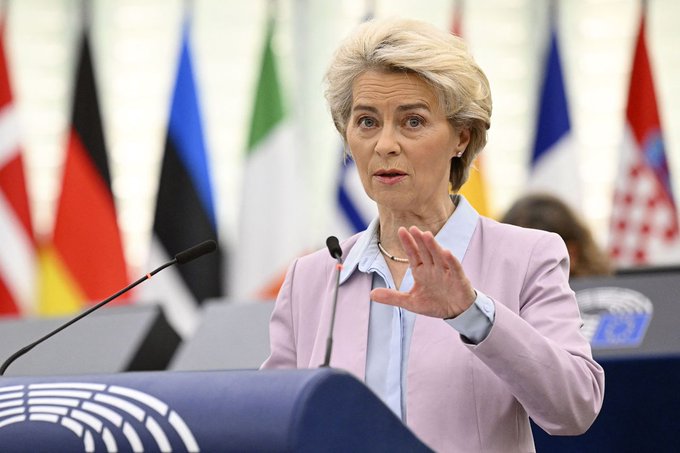 Victoria Zamchenko (pregnant) & husband Bohdan, were described as a wonderful couple. "They had a lot of plans – they dreamed of their own home, children, a full-fledged family, travel." Oct 17, one of Russia's Iran kamikaze drones slammed into their flat
edition.cnn.com Friend recalls 'wonderful couple' killed in Russian drone attack on Kyiv | CNN A pregnant woman and her husband killed in Kyiv by what Ukrainian officials said was a Russian "kamikaze" drone strike were inseparable,
=============
Business Ukraine mag Retweeted
Russia is currently in a difficult situation, and President Putin can no longer do anything to reverse the dynamics of the war in Ukraine, said General of the US Armed Forces David Petraeus.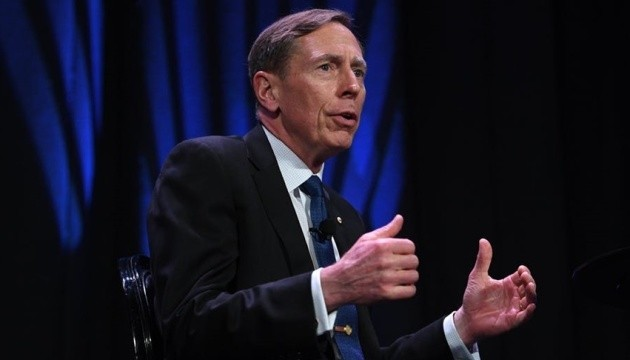 On October 19, Russian troops attacked the Burshtyn thermal power plant (TPP) with rockets near the city of Burshtyn in Ivano-Frankivsk region.
babel.ua The Russians hit the Burshtyn TPP with a rocket in Ivano-Frankivsk. People were not wounded Russian troops attacked the Burshtyn thermal power plant in Ivano-Frankivsk region with missiles. ==============
The Russian-installed occupation administration in Mariupol has dismantled a memorial dedicated to victims of the Holodomor, the man-made famine engineered by the Soviet government that killed millions of Ukrainians in the early 1930s.
Mariupol occupation authorities dismantle monument to Holodomor victims — Meduza
The Russian-installed occupation administration in Mariupol has dismantled a memorial dedicated "to the victims of the Holodomor of 1932–1933 and political repressions." The memorial had
==============
The new commander leading Russia's invasion of Ukraine said there's a reason Russian troops aren't making rapid progress: "We're not striving for a high rate of advance because we take care of every soldier."
meduza.io 'We may have to make some difficult decisions in Kherson' Meduza's summary of the first interview… Overall, the situation in the special military operation zone is tense. Our opponent is a criminal regime, while we and the Ukrainians are one
==============

Mikhail Khodorkovsky (English) Retweeted
While implementing a full-swing genocide of Ukrainians right now, russians have just dismantled in #Mariupol a memorial for the victims of #Holodomor, stalin-made famine of 1932-33. Of course, they deny both these genocides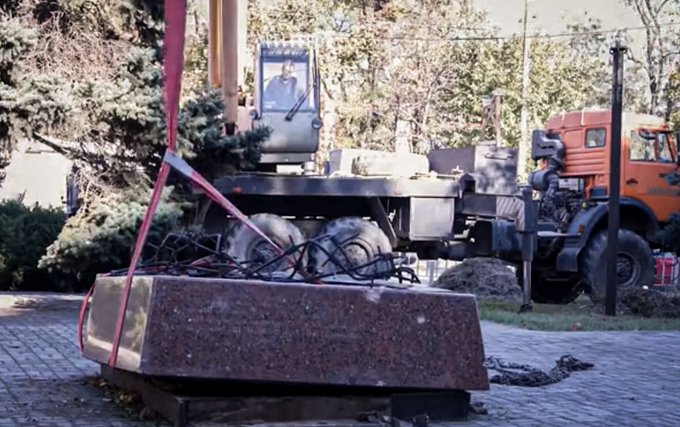 Mikhail Khodorkovsky (English) Retweeted
"The Belgians have shielded trade in Russian diamonds. The Greeks ship Russian oil unimpeded. France and several other nations still import Russian uranium for nuclear power generation."
reports on continued EU-Russia trade
As Europe Piles Sanctions on Russia, Some Sacred Cows Are Spared
The European Union has been severing economic ties with Moscow to support Ukraine, but some countries have lobbied to protect key
===============