Free Syria Media Hub Retweeted
While his army is running away from Kherson, Putin has a disastrous press conference.
=============
Top Russian propagandist Vladimir Solovyov is so mad about Russia's retreat from Kherson that he forgot the name of his own show and admitted to missing life the way it used to be. Watch his furious tirade, full of sighs, insults and outlandish lies:
==============
Little party never killed nobody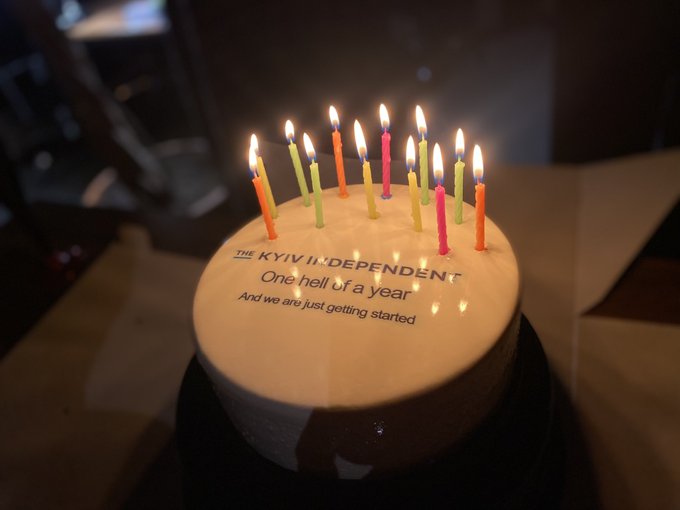 Replying to
Thanks for helping this American understand more about Ukraine, Russia's unchecked aggression and teaching us what's possible. Eisenhower didn't get what Patton said. Now Ukraine is the light that teaches the world how to defeat evil.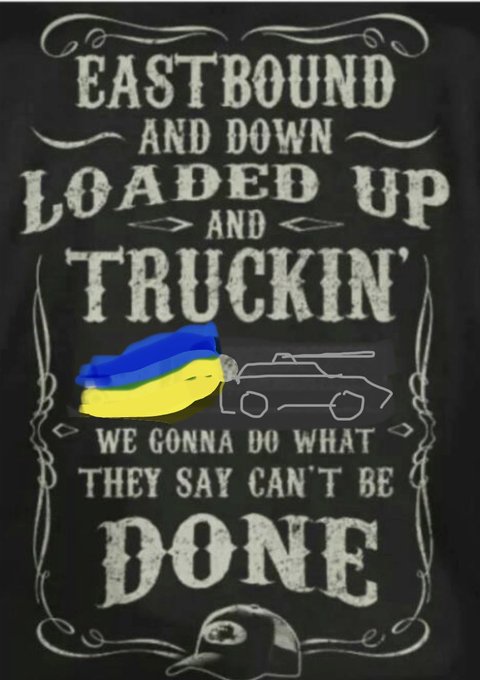 Russian ally Hungary blocked €18 billion of EU financial aid to Ukraine. Hungary must be removed from the EU and NATO until the Orbán regime is deposed. In the photo, anti-Ukrainian fanatic Szijjártó receives a medal from Lavrov, an operative of the Russian fascist state.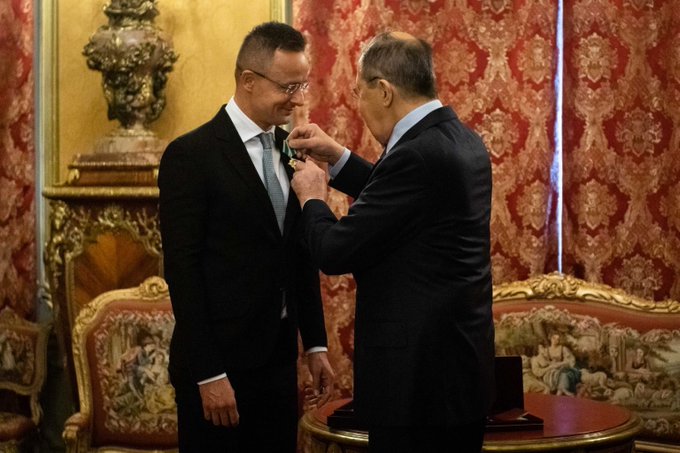 Mikhail Khodorkovsky (English) Retweeted
This interesting report says the Hungarian MFA has long been an open door for Russian hackers, enabling the Kremlin to see NATO/EU deliberations. I would have a hard time sending an email to any Hungarian official after reading this.
Mikhail Khodorkovsky (English) Retweeted
"Putin and his inner circle have lived their entire lives under mafia codes whereby laws do not exist, and which are antithetical to the rule of law. In his mind, there is only power. If the opponent retreats and asks to negotiate, it means he has lost…"
economist.com Mikhail Khodorkovsky says now is no time to push for peace talks in Ukraine The former oil mogul explains that the war will not end while Vladimir Putin remains in power
===============
Novaya Gazeta Europe
"According to the official notification we received from Russia's Maritime Administration, the passage of vessels loaded outside the territory of Russia to the north through the Kerch Strait, which provides a passageway into the Azov Sea, is prohibited."
novayagazeta.eu Russia bans passage through Kerch Strait into Azov Sea for vessels loaded outside country Russia has banned the passage of vessels loaded outside the country through the Kerch Strait into the Azov Sea, Russia's state news agency
According to ISW's experts, Russian forces thus plan to block the advance of Ukraine's troops into the central part of the Kherson region.
novayagazeta.eu Russian media post videos of Kakhovka NPP road bridge explosion. According to ISW, Russian troops… Russian media have posted videos of the road bridge explosion at the Kakhovka Hydroelectric Power Plant (NPP). The footage was shared by Russian TV channel 5TV and newspaper Izvestia.
============
Graffiti-artist Banksy has unveiled his artwork on a building devastated by Russia`s shelling in Borodyanka, Ukraine.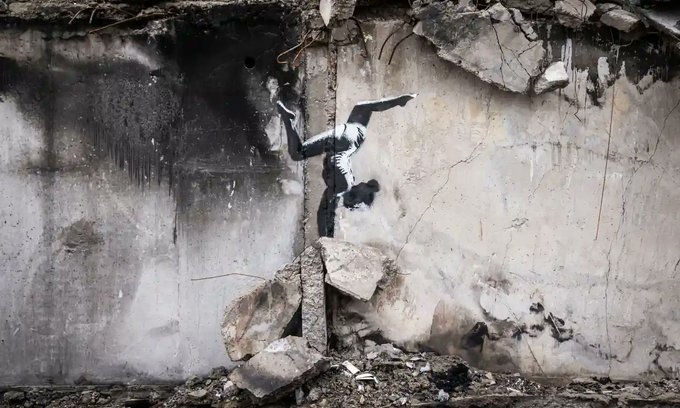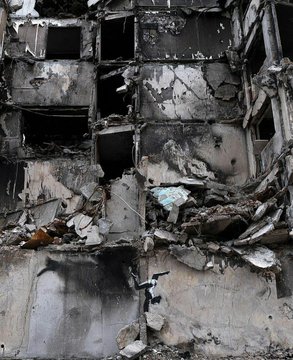 ============

United Kingdom government organization
12,000 sleeping kits 7000 normal cold weather kits 150 heated tents 25,000 extreme cold weather kits by mid-December After training with the
– Ukrainian recruits return with cold weather kits to prepare for the cold Winter ahead. #WeStandWithUkraine

https://twitter.com/i/status/1591370280492060672
=============
UKR Mission to the EU Retweeted

Ukraine government organization
International Criminal tribunals are created for the evil to be punished. #Russian war criminals will be held accountable too, but in the meantime, learn more about the history of trials for war crimes in the new episode of
=============
Private military company Wagner managed by Yevgeny Prigozhin, continues to form military structures in Belgorod and Kursk regions, Russa – ISW Although, there's no threat of ground invasion of Ukrainian troops into Russian territory.
Military company Wagner continues to form military structures in Belgorod, Kursk regions, Russia
Analysts of the Institute for the Study of War (ISW) report that the private military company "Wagner", managed by Ye
=============
Yevgeny Prigozhin, who has long been accused of running troll farms to influence public opinion in the West, recently admitted to interfering in U.S. elections.
themoscowtimes.com Russia's Wagner Mercenary Group Announces Border Militia Plan The head of Russia's Wagner mercenary group, Yevgeny Prigozhin, said on Friday that his organization had started training civilians in Russian
============
#Russian Mobilization & Force Generation Update: #Wagner Group financer Yevgeny Prigozhin continued to form parallel military structures in #Belgorod and #Kursk oblasts, even though there is no threat of a Ukrainian ground invasion into Russian territory.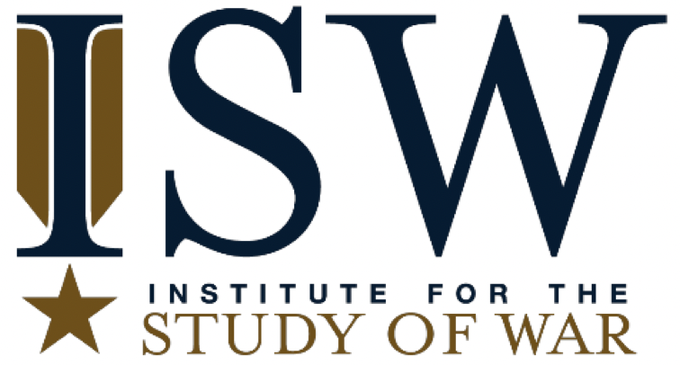 Ukraine War: What's the significance of Russia's Kherson retreat (Professor Michael Clarke)