Ukrainian Community in Ireland
Ukrainian folk song What A Moonlit Night
==============
"No comment. We don't know what it is or if it's real. It's none of our business," Kremlin spokesman Dmitry Peskov commented on the recent video showing execution of a PMC Wagner recruited convict and defector.
novayagazeta.eu 'None of our business' — Kremlin spokesman about execution of former convict and PMC Wagner fighter Kremlin spokesman Dmitry Peskov has refused to comment on the video showing Yevgeny Nuzhin, a convicted criminal, being executed with a sledgehammer posted by a Telegram channel linked to PMC
==============

Poland painfully experienced both German Nazism and Soviet Russian communism. Poland suffered under both totalitarian regimes. Both imposed huge damages – demographic, economic, material and cultural, the consequences of which are still felt now. Poles stand against both!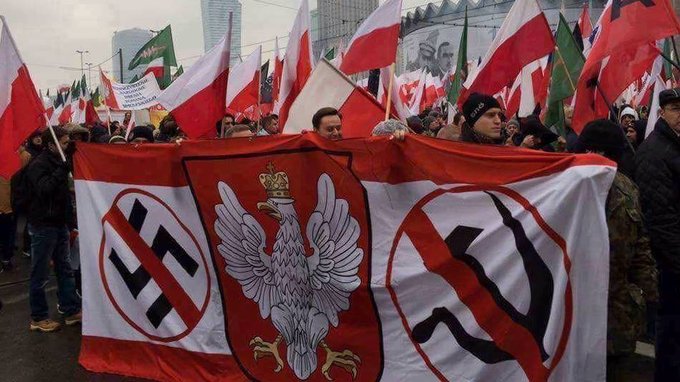 ================
Mikhail Khodorkovsky (English)
Lavrov chilling out in Bali, while his country, Russia, is at war with the West, with an iPhone and … dressed in Jean Michel Basquiat's Crown t-shirt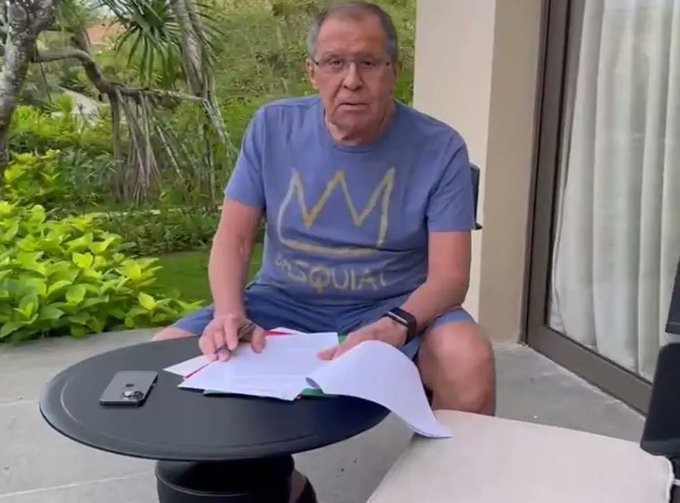 Replying to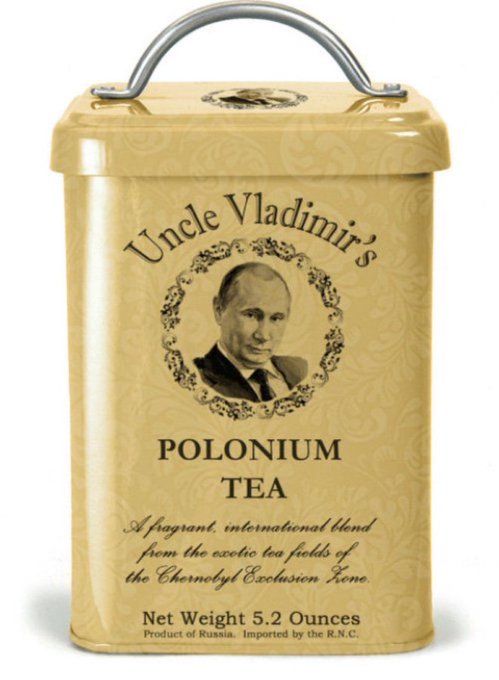 On the sidelines of the G20 summit in Bali, the head of the European Commission Ursula von der Leyen stated that the European Union is ready to try to impose price restrictions on Russian oil.
babel.ua The European Union is ready to limit prices for Russian oil The EU is ready to limit the prices of Russian oil following the example of the G7 countries
#British Foreign Minister James Cleverley announced the allocation of £5 million to restore Ukraine's energy infrastructure destroyed by the Russians.
Great Britain will allocate £5 million to restore Ukraine's energy system
The Minister of Foreign Affairs of Great Britain, James Cleverley, announced the provision of £5 million for the restoration of Ukraine's energy system.
============
Russia's killing itself. Head of mercenary group Wagner & Putin ally Yevgeny Prigozhin, defended a brutal video showing the murder of mercenary who defected to #Ukraine. Struck with a sledgehammer to the head, he said it was "a dog's death for a dog."
bbc.co.uk Ukraine war: Wagner chief Prigozhin defends brutal killing video Putin ally Yevgeny Prigozhin says a defector to Ukraine died "a dog's death for a dog".
No person has cost Germany and Europe more than Putin's leading European agent & Nord Stream chairman Gerhard #Schröder. Doesn't Germany have any law according to which he can be sentenced? The EU should sanction Schröder.
============
Russia has sanctioned me (a second time) for teaching the history of Ukraine. While I teach safely at Yale, Ukrainian historians are on the front. People who represent Ukrainian culture are taking risks to try to protect it.
Russia's war as cultural suicide
=============
The #European Parliament will vote next week on a resolution to declare #Russia a terrorist country, according to the website of the European People's Party.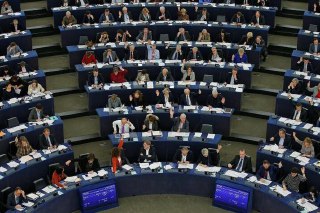 Putin's aim is to "leave #Ukraine cold & dark this winter," NATO chief Jens Stoltenberg said today. Russia's withdrawal from Kherson has shown the "incredible courage of  armed forces… it also shows the importance of our continued support to Ukraine."
edition.cnn.com Putin's aim is to "leave Ukraine cold and dark this winter," says NATO chief Russian President Vladimir Putin's aim is to "leave Ukraine cold and dark this winter," NATO chief Jens Stoltenberg said on Monday.
Read this view of LNG versus coal 11th November Financial Times
"It's been a very wild ride. But thanks to U.S. oil and gas producers and American LNG, we've been able to fill Europe's storage levels."
talked to
and
about extreme energy prices why #UnleashUSLNG is the solution.
https://bloomberg.com/news/videos/2022-11-08/natural-gas-plunges-after-monday-s-surge-video
============

Ukraine government organization
Only a week ago Kherson was still occupied. Today, the President of Ukraine
came to visit the city. This is what liberation looks like. This is what courage looks like.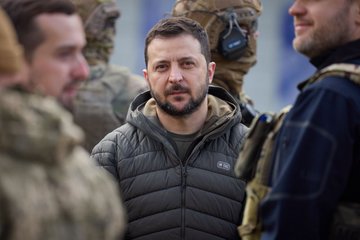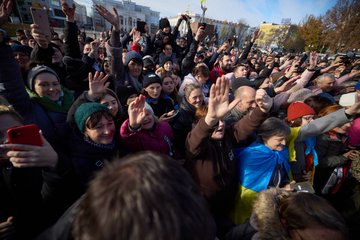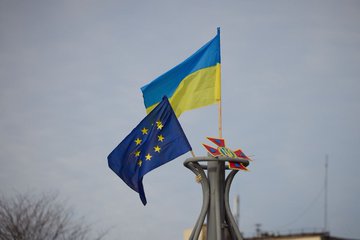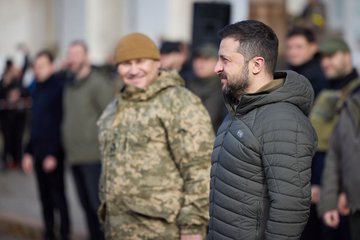 I addressed EU Foreign Affairs Council outlining steps for Ukraine and the EU to carry on through this war-time winter and thanked partners for their support. Liberation of Kherson proves Ukraine can win. We must stay united and principled to restore peace and security in Europe.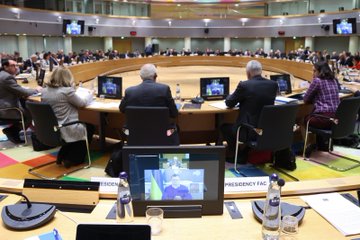 Ukrainian Community in Ireland
Mind-controlled prosthetics  from
, a tech enterprise born in Ukraine, pictured on the cover of
featuring THE BEST INVENTIONS OF 2022. Congratulations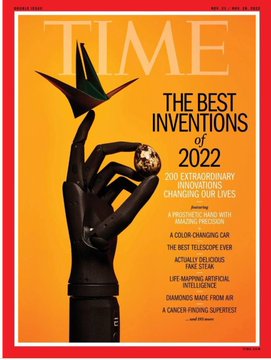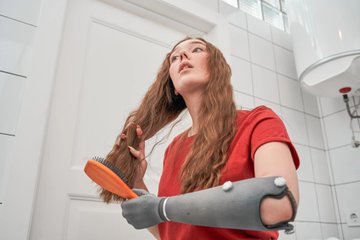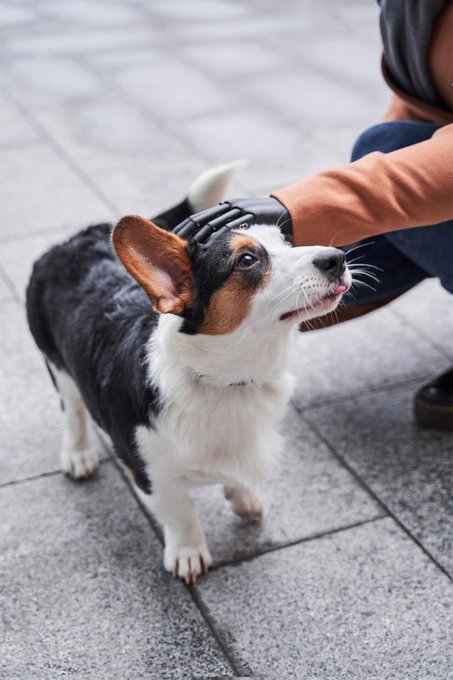 ===============
Ukrainian Community in Ireland Retweeted
·
Our Special Recognition award goes to the incredible acts of solidarity by Anya Bazilo of
Angie Gough of
and
of The Journey to Ireland, for their individual efforts of securing accommodation for Ukrainians in Ireland #WOTYA22