==============
Mick Ryan, AM and Olga Tokariuk liked

Please do not forget the price #Ukraine is paying on a daily basis for OUR freedom.
============
Mayor: Kyiv receives World Smart City Award 'special recognition.' According to Kyiv Mayor Vitalii Klitschko, Kyiv received "special recognition" for its "Kyiv Digital" submission at the 2022 World Smart City Awards in Barcelona, Spain.
============
Chancellery of the Prime Minister of Poland
PM
Ukrainian forces, countering a massive Russian attack, launched their missiles yesterday to shoot down Russian missiles. There are many indications that one of these missiles fell on Polish territory without any intention on either side.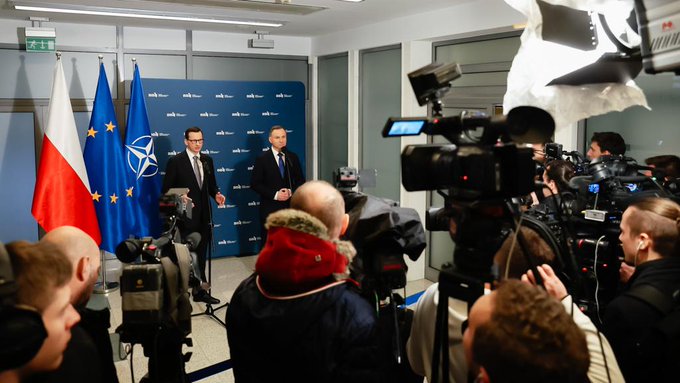 Good news from Scandinavia: Sweden announced another package of security assistance for worth SEK 720m. Air defence systems, vehicles, winter equipment will help our soldiers and support Ukraine's fight. Thank you to PM Ulf Kristersson #DefMin
and the people.

Putin's own goals: #NATO Secretary confirmed one of the alliance's top priorities "is to provide more air defense systems for #Ukraine. Russia bears ultimate responsibility (for Poland missile incident), as it continues its illegal war against Ukraine."
After Russia's missile barrage, NATO's top priority is more air defense systems for Ukraine
NATO Secretary General Jens Stoltenberg confirmed one of the alliance's top priorities is to provide more air defense systems to Kyiv,
===========
Another Putin own goal: Russia's ability to spy in Europe has been dealt the "most significant strategic blow "after coordinated expulsions of diplomats since the invasion of #Ukraine – according to the head of the UK's security services, MI5.
edition.cnn.com MI5 chief says Russian spying in Europe has been dealt "significant strategic blow" since war in… Russia's ability to spy in Europe has been dealt the "most significant strategic blow" in recent history after coordinated expulsions of

============
Ireland … we did not expel all Russian diplomats. Read their propaganda today

Russia government organization
#Remarks by the press-secretary of the Embassy of in Ireland Nikita Isakin: The bottom line of this story is that blind Russophobia of the Irish media does not only undercut its credibility – it is irresponsible and dangerous Full text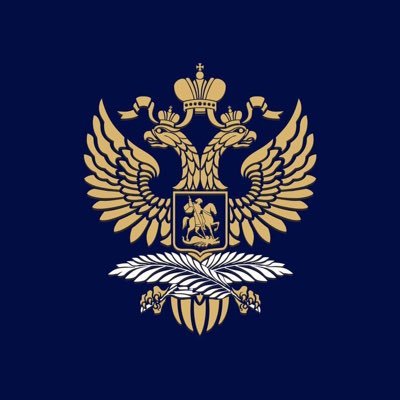 ============
Visegrad24: BREAKING: Poland's PM and President announce at press conference that nothing indicates that the missile which killed 2 Poles was intentionally sent against Poland. They say it's probable that it was a Ukrainian air defense missile which targeted Russian missiles.
===========
Russia will say it's fake, a provocation, a Ukrainian trick, an accident, etc. A dozen denials and a hundred lies. Then Putin will watch and see the response, as he did after shooting down MH17. Do his targets announce retribution or an investigation?
==============
Italian Prime Minister Giorgia Maloni: "Even of the missile wasn't Russian, it doesn't change much… The responsibility for what happened lies with the Russians. We and our allies condemn Moscow's missile attacks"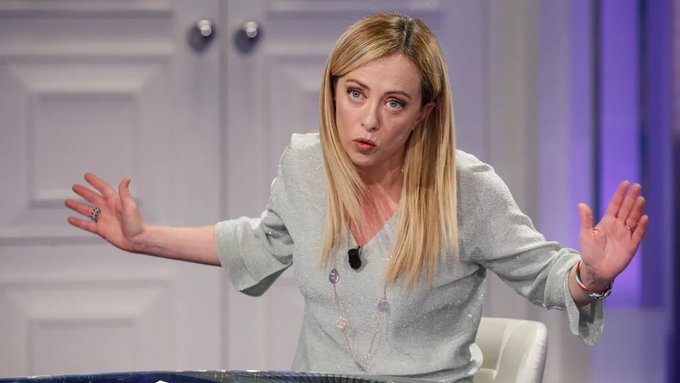 One of the Ukrainian drones crowdfunded by "the Legion of Boom", a group predominantly made up of Poles and Balts, struck a Russian oil depot in the city of Oryol this morning. Oryol is located 200 km from the Ukrainian border.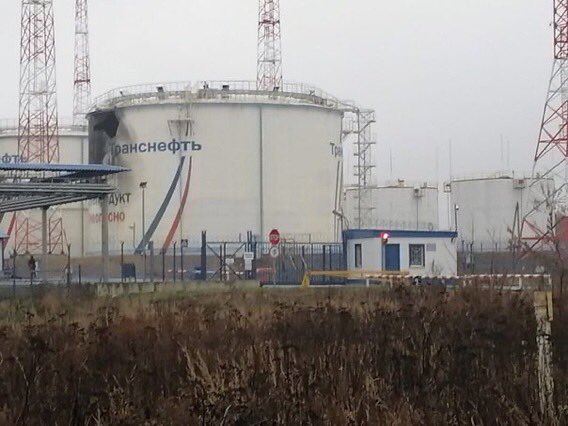 A 69-year-old woman was killed while visiting a cemetery in the Kyiv region yesterday. The woman was hit by a piece of shrapnel during a Russian missile attack.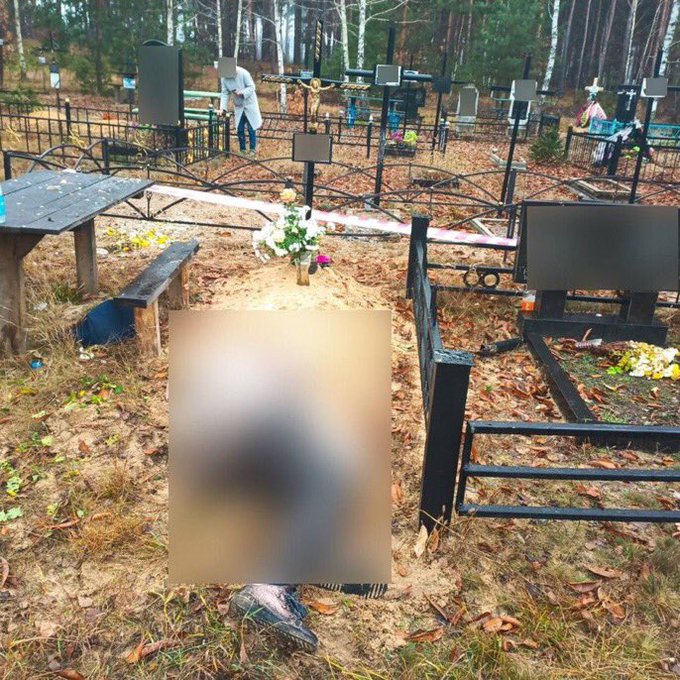 An African student who was imprisoned in Moscow has been killed during battle in Ukraine fighting for Russia. The Zambian foreign ministry says it has urgent questions for Moscow about how the 23yo nuclear engineering student ended up fighting for Russia.
============
Germany's defence ministry spokesperson said Berlin will offer to send its own warplanes to support patrols over Polish airspace.

This is how Ukrainian land looks like in the area of massive fighting. Drug Stus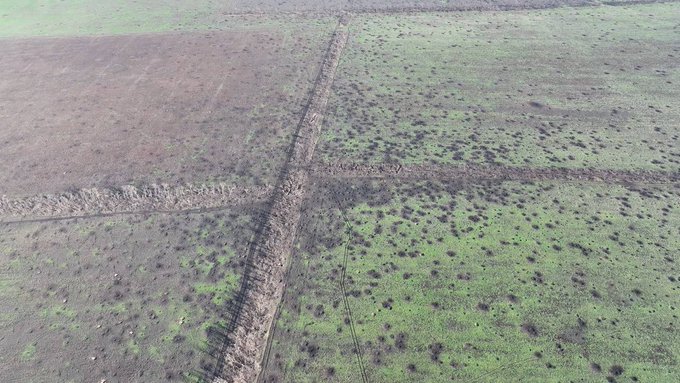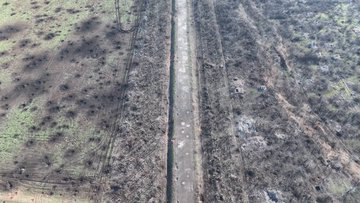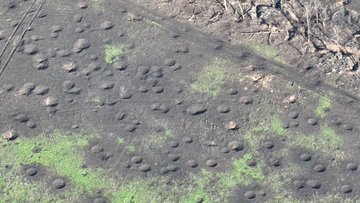 Read the story about
Ukraine's national rail system, – which has become and still is the real saviour for millions of Ukrainians trying to escape the war.
nytimes.com Ukraine's 15,000-Mile Lifeline How the country's vast rail system has helped it withstand an invasion.
On Wednesday, leaders of the #G20 major economies declared that they "deplore in the strongest terms" #Russia's aggression against #Ukraine. #RussiaUkraineWar
reuters.com G20 leaders declaration says deplores Russian aggression against Ukraine Leaders of the Group of 20 (G20) major economies made a declaration on Wednesday saying they "deplore in the strongest terms" Russia's aggression against Ukraine.
World War III (WWIII) is trending because Russian missiles crossed into Poland and killed 2 people. They might invoke Article 5 and the year isn't even over.