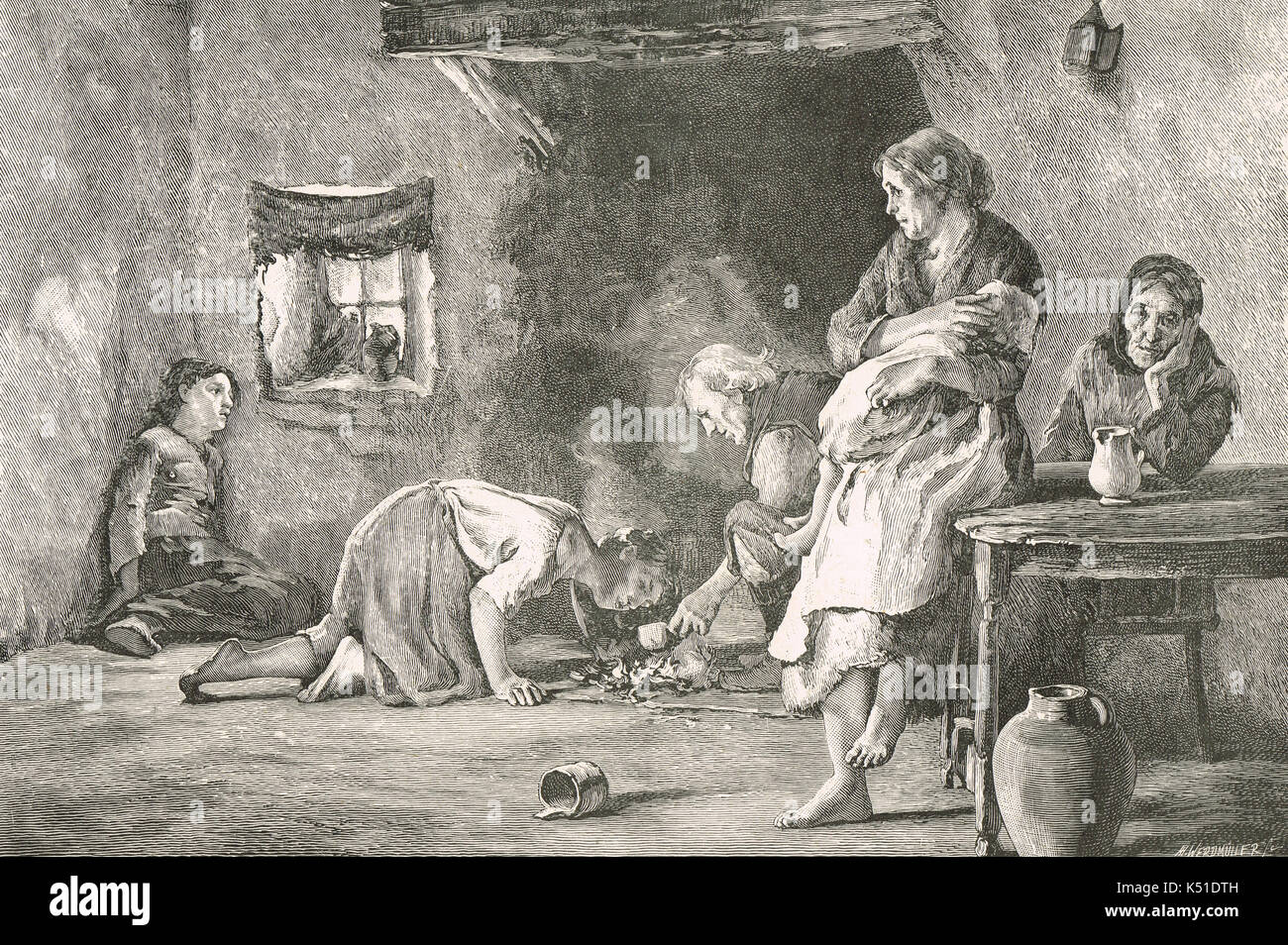 'It's a choice between a shower or heat. We can't have both' – residents angry as gas prices hiked more than 500pc
18th November 2022
Residents in a Dublin apartment complex are going cold and skipping meals and showers after the unit cost of their gas supply jumped more than 500pc on October 1.
More than 80 families in the Iveagh Trust social housing complex in Clongriffin also say they are paying for the heating of water they don't use, and the design of their homes' gas supply means they can't switch suppliers.
On October 1 the unit rate went from €0.058 per kWh to €0.382 per kWh – an increase of 558pc.
On top of this, residents pay a standing charge of 81c a day.
The unit rate is nearly three times the current rate of around €0.135 per kWh being offered by suppliers to the residential gas market.
Now the Iveagh Trust residents are demanding to know why they are paying more than €70 a week for hot water alone.
"This does not include all electricity – this is just for hot water," one resident explained. "We're afraid to turn the heat on because it is just too expensive."
Gas supply at the modern complex in north Dublin is a so-called 'district' scheme, where one supplier provides the gas through a contract with the Iveagh Trust. Each family then pays for their supply of hot water and heating from that supply.
But they pay a commercial rate rather than a domestic rate.
District schemes are not regulated by the Commission for the Regulation of Utilities in the same way residential supplies are.
Residents say that even when they switch off the supply to their home they are still charged for gas.
The Iveagh Trust has said this is because the water tank in the complex has to be maintained at a certain temperature so that if a person turns on a tap there is hot water for them, and residents are charged for this function whether they use the water or not.
"The Iveagh Trust continues to absorb a portion of the running costs of the district heating system and does not pass on the full operating cost to residents," a spokesman told the Irish Independent.
"The trust has resisted passing on any increase to residents for as long as possible, and this is the first increase in over three years."
Barbara Perry lives with her nine-year-old son in an apartment. "My gas bill for September was €38," she said. "Then in October it was €128. So far this month it's €74 so I'm looking at a bill of around €150 for November. That's quite a jump.
"I know prices have to increase, but not to triple the amount. We're alternating from putting the heat on for one hour a night or having a shower. We can't have both."
Jayne Powell lives in the complex with her three children, one of whom has a disability the treatment for which calls for a supply of hot water.
"I just can't afford the rates they are charging me," Ms Powell said. "We're juggling who is having a shower once a day and who is not.
"The bill is over €100 a week now, but it was around €20 a week last year. I have to keep topping up the account and then I keep getting emails saying it's low and you panic and top it up again."
Laura Murphy lives in the complex with her husband and five children.
"Every week I'm putting in roughly €100 just for hot water, and I don't use the hot water much," Ms Murphy said. "I let the kids have a shower once a week. They all had a shower on Sunday and I got charged €8 that day and then I switched off the supply. When I switched it on again they charged me €9.80 even though I had not used any water.
"You either feed your kids, or you keep them clean, or heat them.
"I'm just afraid coming into the winter months as I'm not going to be able to keep them warm.
"I went out and got them all fluffy pyjamas and fluffy socks just to try to keep them warm."
Anthony Gaughan, who lives in one of the apartments with his wife and 12-year-old son, said that without even turning on a heater he is charged €20 every two days.
"That's just for water," he said. "We're afraid to use the system, we're afraid to touch it."
Mother-of-two Lyndsey Ann Byrne said nobody can afford to pay the gas bills. "Even to be able to switch supplier would be great, but we can't even shop around, which is frustrating," she said.
The Iveagh Trust said it acquired the development under Part V of the Planning and Development Acts, and as a result had no input into the electrical design of the building. It said Kaizen Energy operates the system on behalf of the Iveagh Trust.
Kaizen Energy said commercial rates were historically around 50pc cheaper than domestic rates and the purchase of gas via a commercial tari­ff had provided the system with an affordable fuel source which compared favourably to a standard domestic gas tari­ff.
It predicted that domestic unit prices will catch up with commercial prices in the coming weeks.