Let us not forget Syria…Russia intervened on the side of Assad…their military might destroyed so much in Syria; people dead and injured, children too.  Russian airforce levelled cities.  They would not relent …
My life fades. The vision dims. All that remains are memories. I remember a time of chaos… ruined dreams… this wasted land.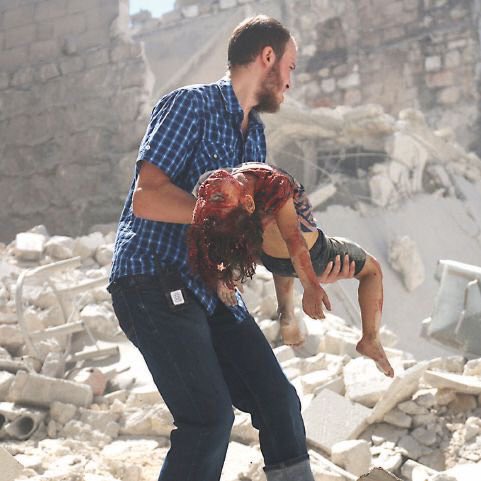 BREAKING: The European Parliament has passed a resolution declaring Russia as a state sponsor of terrorism. 494 voted for, 58 against. It will have legal ramifications, with increased EU sanctions. Congratulations to MEP
the driving force behind the initiative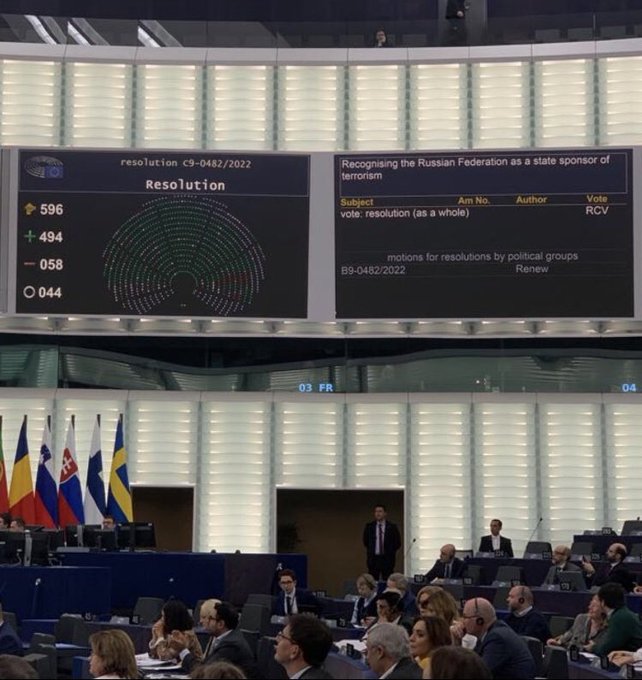 Mikhail Khodorkovsky (English)
How to comment this? A landfill in Kherson where garbage collectors and residents say Russians dumped and burned hundreds of bodies of their own soldiers killed during heavy fighting text by
and
photos by
theguardian.com Russians accused of burning bodies at Kherson landfill Residents and workers say occupying forces used site to burn bodies of fallen Russian soldiers
Dimitri
Now a traditional story: mobilised from Yekaterinburg are happy to go to a foreign country and kill people, they just don't like getting duped with their pay.
————
Mikhail Khodorkovsky (English) Retweeted
Can the Kremlin Capture Russia's Restless Ultra-Nationalists?
cepa.org Can the Kremlin Capture Russia's Restless Ultra-Nationalists? The Kremlin's concerns about Russia's ultra-nationalists are understandable given that Prigozhin would seeks to occupy KPRF
=============
Moldova, which is bordering Ukraine in the southwest and is connected to Ukraine's power grid, is also experiencing blackouts.
Missile attacks Ukraine-wide, including Kyiv
An infrastructure facility was hit by a missile, says Vitali Klitschko, the city's mayor. UNIAN has posted the footage of the alleged explosion. Emergency blackouts are being introduced in the city.
Bellingcat has just published an article on mental health and conflict investigation, discussing the impact of investigating conflict incidents on your psychological well-being and how to mitigate damage:
bellingcat.com How to Maintain Mental Hygiene as an Open Source Researcher – bellingcat Online researchers are often exposed to disturbing content – particularly from warzones like Ukraine. Here are some tips from first
This is like Gray Zone level OSINT, pathetic
Quote Tweet
Szabolcs Panyi
@panyiszabolcs
Hungarian intelligence has declassified a presentation about a counterintelligence inquiry into the alleged "US funding" of the Hungarian opposition's campaign in the 2022 election. It looks like a very lame OSINT research, hinting at the CIA's meddling:
https://parlament.hu/documents/129803/64121212/Elemző-értékelő+vizsgálat+időszakos+jelentés+%2820221117%294.0.NBB.pdf/0d326c7d-e9c9-f120-1f52-24cc530a70ed?t=1669203382539
Show this thread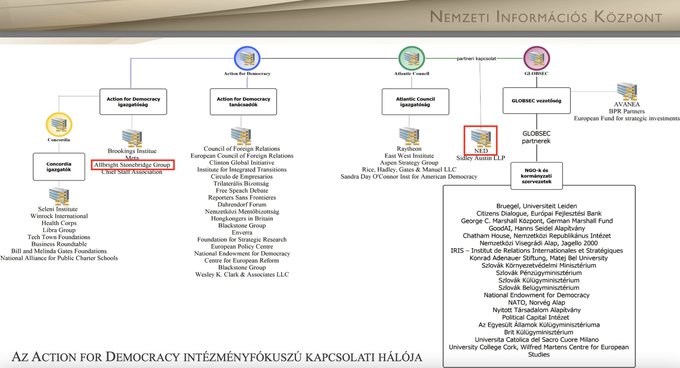 ============
Kharkiv loses power
pravda.com.ua Kharkiv loses power The city of Kharkiv lost power, causing electric public transport to halt. Parts of Kharkiv Oblast are similarly experiencing problems with power
============
Water supply suspended in Kyiv – Kyiv Mayor
Water supply suspended in Kyiv – Kyiv Mayor
Vitalii Klychko, the Mayor of Kyiv, has reported that the supply of running water has been suspended in the entire city as a result of Russian attacks.
===============
A photograph of Australian soldiers has been used in recruitment posters for Russian PMC "Wagner". The original photo was taken in Afghanistan in 2013 by two soldiers of the Australia's elite Special Air Service Regiment. Apparently criminals in Russia are not very photogenic.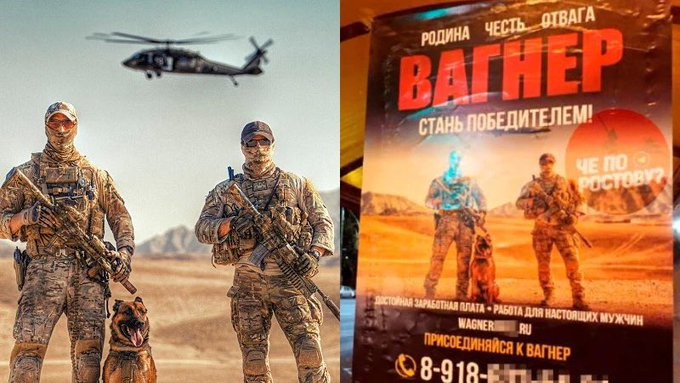 =============
Babel.ua: Ukraine at war
The U.S. President Joe Biden instructed the State Department to provide $400 million in military aid to Ukraine.
babel.ua The President of the United States instructed to allocate an additional $400 million for Ukraine Biden instructed to allocate another 400 million dollars in military aid to Ukraine
"Energoatom": Emergency protection was activated at the Rivne, South Ukraine and Khmelnytskyi NPPs — all power units were automatically turned off. Currently, they do not generate electricity.
babel.ua Four nuclear power plants of Ukraine were shut down due to the Russian attack At the Rivne, South Ukraine and Khmelnytskyi NPPs, emergency protection has been activated — all power units are automatically
=============
Wagner Group fighter convicted of double murder receives Order of Courage
Wagner Group fighter convicted of double murder receives Order of Courage
Konstantin Kiselyov, who had been imprisoned for a double murder and later recruited to fight in Ukraine as part of the Wagner Group [a

The Security Service has reported finding "pro-Russian literature, used for teaching at seminary and parish schools to inculcate the 'Russian world' propaganda" and piles of cash in dollars and hryvnias.
Ukraine claims to have shot down 51 of 70 Russian cruise missiles today – but those that got through caused serious damage to civilian infrastructure and plunged much of the country into darkness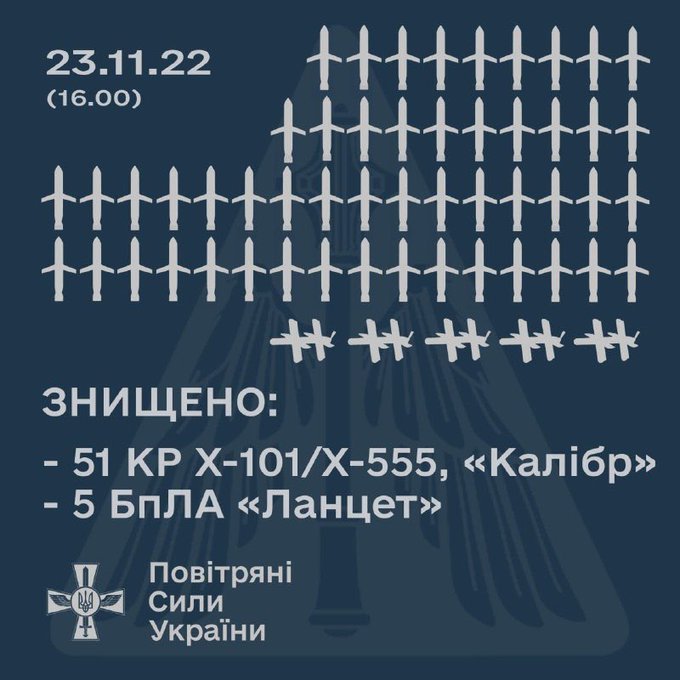 novayagazeta.eu Ukraine's Security Service finds pro-Russian books and 2 million UAH during search in Kyiv Monastery Ukraine's Security Service has reported completing "counterintelligence measures" at three monasteries in Ukraine, including the Kyiv-Pechersk
Business Ukraine mag
Bizukraine_Ma
Ukraine claims to have shot down 51 of 70 Russian cruise missiles today – but those that got through caused serious damage to civilian infrastructure and plunged much of the country into darkness
Christmas cards featuring the pro-war Zwastika symbol have gone on sale in Russia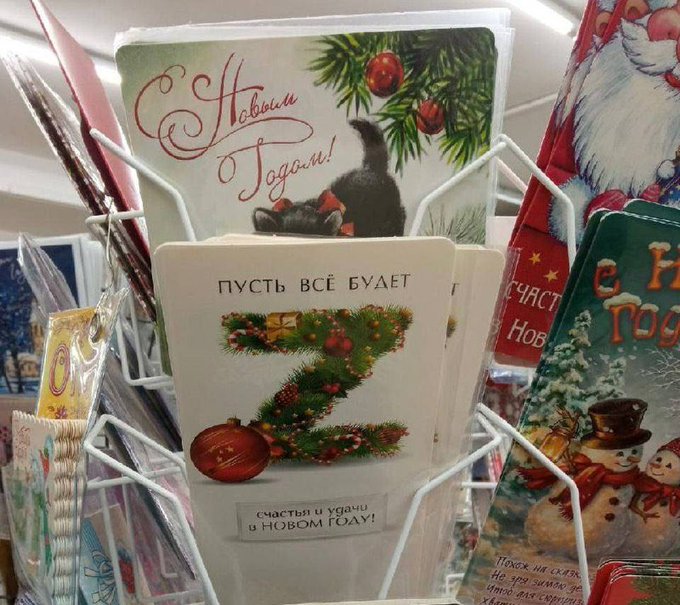 ============
Welcome home! 36 more Ukrainian POWs we're liberated from Russian captivity today in the latest prisoner exchange
=============
This is what decades of poisonous propaganda produces – pure genocidal hatred of Ukrainians from ordinary Russians
Quote Twee

Dmitri
@wartranslated
More crazy rhetoric from the Russian streets. Both young and old people support the continuation of the war. Source @Ioann199