===========
Estonia has revoked the residence permit of a 66-year-old Russian citizen who has lived in Estonia for most of his life. According to authorities, he had been participating and organizing pro-Russian events "in a provocative manner" for years.
Estonia revokes residence permit of Russian citizen who has lived there for decades — Meduza
Estonian authorities have revoked the residence permit of Sergey Neprimerov, a 66-year-old Russian citizen who has lived in Estonia for
=============
Under a new law passed by Russia's parliament on Thursday, distributing information about LGBT people through the media, the Internet, ads, books, or films will be punishable by fines of over $3,000 for individuals and over $80,000 for legal entities.
meduza.io Russian State Duma passes law banning LGBT 'propaganda' among all ages — Meduza The Russian State Duma voted to pass a law banning LGBT "propaganda" among all ages in the third reading on Thursday.
Sweden & Finland are using their special skills in winter warfare to prop up the Ukrainian Army ahead of winter Euronews reports that Ukraine is probably receiving winter uniforms, under-clothes and camouflage suits together with special sleeping bags & tents with stoves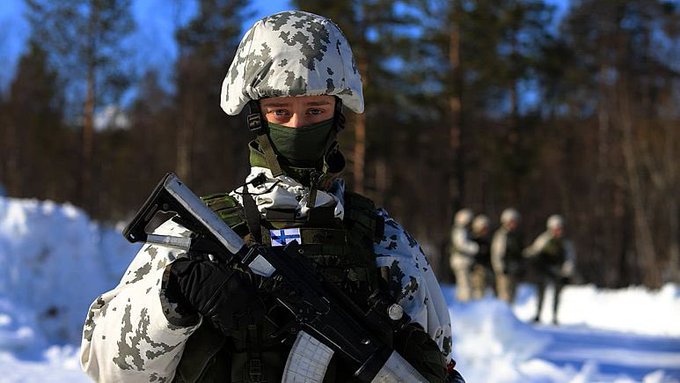 The Prime Minister of Armenia, Nikol Pashinyan, today refused to sign the draft declaration of the CSTO Security Council after its meeting. Both Lukashenko & Putin were furious. The collective security organization is on the ropes Via
============

Prigozhin's lawyer handed over to the European Parliament a sledgehammer with the Wagner logo smeared with artificial blood. The video appeared on propaganda Z-channels. Recently, the European Parliament started talking about recognizing Wagner PMC as a terrorist organization.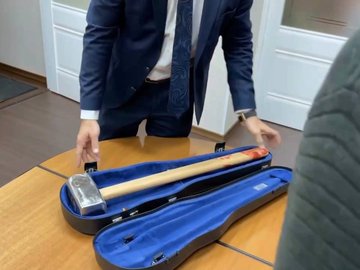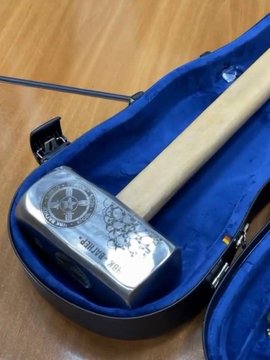 =========

This is extraordinary
Quote Tweet

Jo Maugham
@JolyonMaugham
The front pages of the Metro, i, Financial Times, Times, Telegraph, Daily Express, Daily Mail, Mirror, Daily Star and Sun all appeared in "The Papers" section of the BBC News app this morning. But this one, from the Guardian, did not. I wonder why?
Show this thread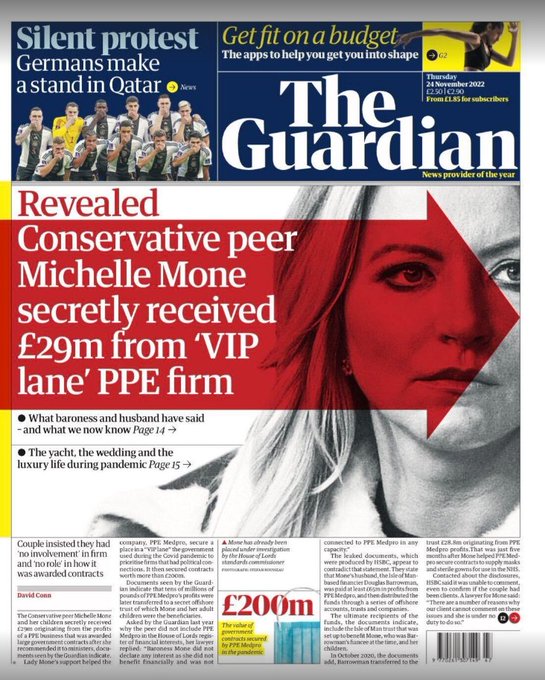 =========

The cockroach president of Belarus threatens with "complete destruction" of Ukraine if it "doesn't stop" (stop what?). Quite in line with recent Russian psyop aimed at forcing Ukraine to negotiate, and Peskov claiming the objectives of the special operation will be completed.
===========
Glasnost Gone Retweeted

BREAKING:
doesn't want anyone talking about how they're still operating in Putin's Russia (other companies like Pepsi and Coca-Cola have pulled their drinks). So we came to their HQ in Austria to launch a new, honest Red Bull advertising campaign for them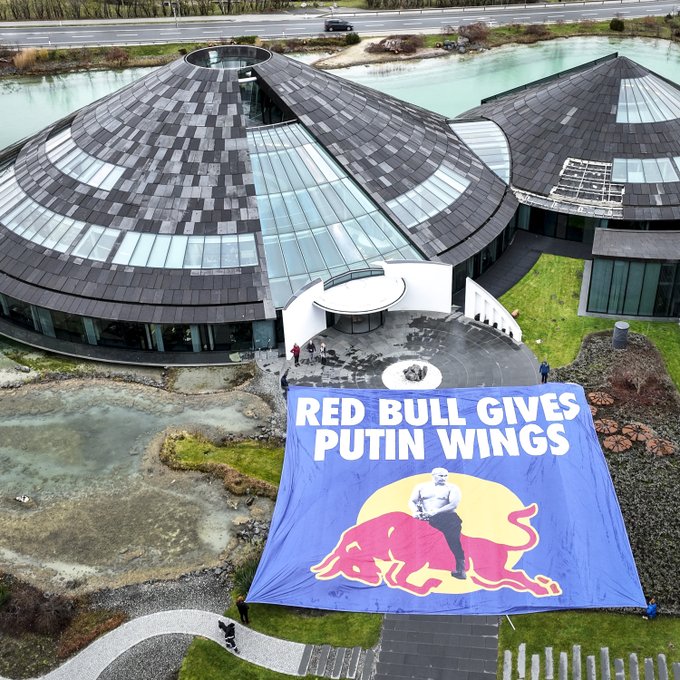 #Hungary will provide financial assistance to #Ukraine in the amount of 187 million euros This amount is Hungary's contribution to the previously approved pan-European loan to #Kyiv in the amount of 18 billion euros.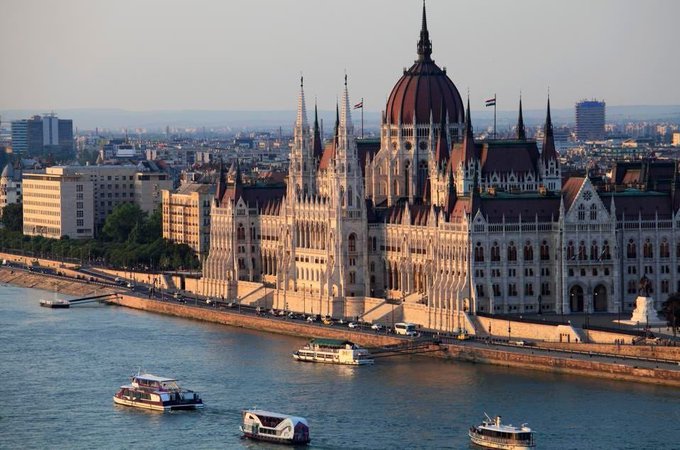 A video appeared on social networks with the Ukrainian military in a trench on the front line. It is reported that it was filmed in November.
==============
The Romanian Parliament recognized the Holodomor as a crime against humanity and the Ukrainian people.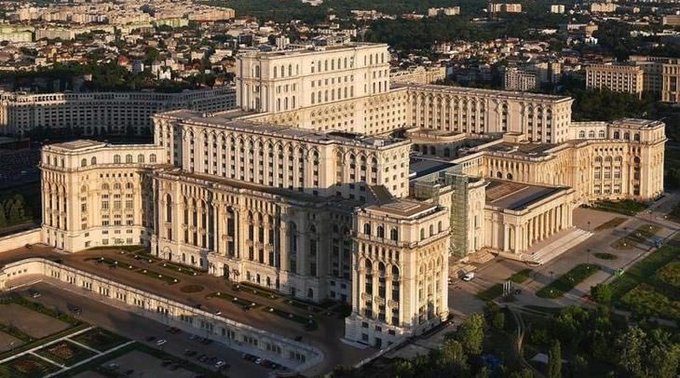 In Horlivka, occupiers ordered to pack up killed Wagner Group members without examination https://pravda.com.ua/eng/news/2022/11/24/7377744/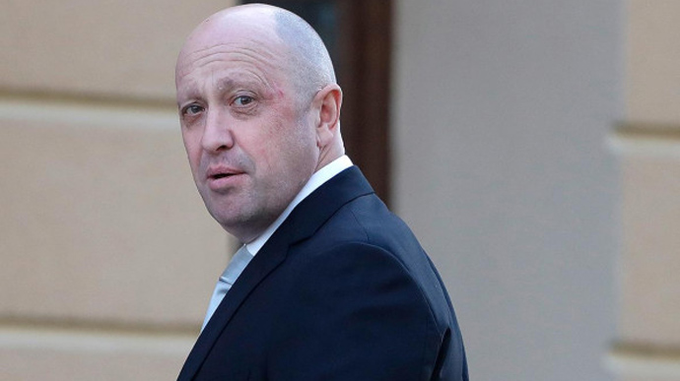 Today we have smart phone; World War 1…the war artist
https://www.iwm.org.uk/learning/resources/british-art-of-the-first-world-war