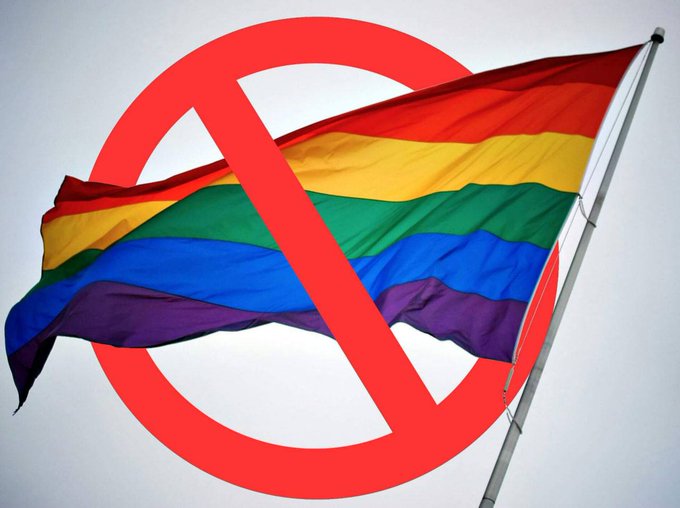 Russia government organization
It is all about family. Family is a man and a woman and children.
Foreign Policy CAN and 9 others
===============
According to
's sources, Russian authorities plan to launch a new offensive in the spring after stabilizing the front, and expect to lose up to 100,000 servicemen in the process. But they're not worried — the soldiers "can be replaced."
iStories: Kremlin expects to lose 100,000 soldiers by spring — but will replace them with conscri…
Russia plans to stabilize the front in Ukraine this winter and then to "start anew in the spring," the independent outlet iStories reported on
=============

I missed this last week: Russian MP Boris Chernyshov (who's also one of the Duma's deputy speakers) celebrating the "holy hatred" of missile strikes on Ukraine's critical infrastructure and calling for ordinary Ukrainians to "freeze and rot" in their homes
=============
Watch this video, released by Pres. Zelensky . Please ReTweet. The video says, in short, "Do you see darkness? We fight – and thus we know there is light." "The happiness of your life depends on the quality of your thoughts." – Marcus Aurelius
=============
Mikhail Khodorkovsky (English)
We join #Ukrainians around the world to remember the millions of innocent victims who suffered or lost their lives during the #Holodomor In 1932-33 Stalin enforced a deliberate policy of mass starvation on Ukrainians An est. 3-7 million people perished #HolodomorRemembranceDay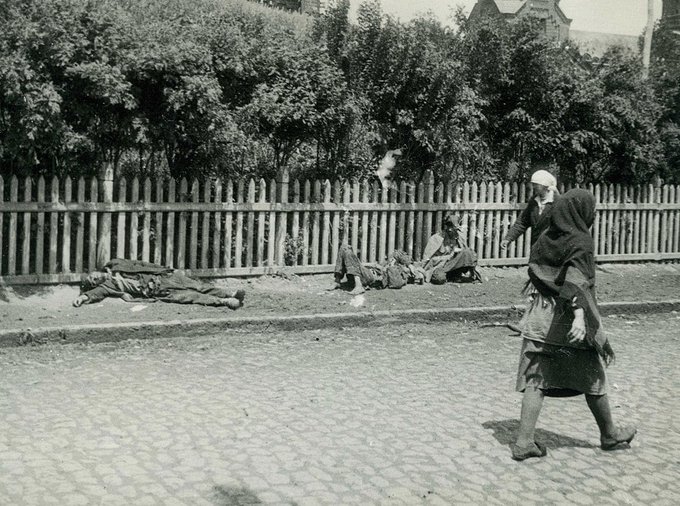 Holodomor: "Death by Starvation"
================
So putin today met with "mothers" of killed Russian soldiers (most of whom turned out to be phony people), and then this lady drops a coolstory about her son "requesting fire on himself" while "chopping ukrops", while putin is sipping on his tea.
============
Putin routinely bombards Ukraine's civilian infrastructure because he knows he faces no danger of retaliation. The West appears paralyzed by exaggerated fears of Russian escalation and remains terrified of provoking Putin, writes Daniel Bilak
atlanticcouncil.org The West must urgently overcome its fear of provoking Putin Western leaders insist they will stand with Ukraine until Russia's invasion is defeated but fear of provoking Putin continues to constrain
=============
Business Ukraine mag Retweeted

Ukraine government organization
Ninety years ago, russia committed mass genocide against the Ukrainian people. Stalin's manmade famine – the Holodomor – targeted Ukrainian civilians, millions of whom perished from hunger between 1932-1933. The world didn't know then what was happening.
=============
Today, Ukraine commemorates the victims of Holodomor. This year, commemoration of the victims of the Soviet genocide takes place during Russia's full-scale war against Ukraine. Again Russians are using genocidal practices against Ukrainians. No victims will be forgotten.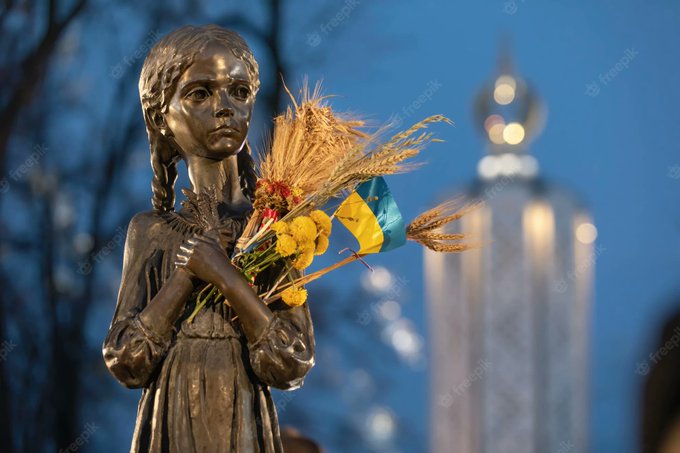 The ASTRA media outlet has published the first picture from a basement in the village of Zavitne Bazhannya, Donetsk region, used as a detention facility for drafted Russian citizens who refuse to fight against Ukraine.
novayagazeta.eu ASTRA publishes image showing basement in Donetsk region where Russians refusing to fight are held The ASTRA media outlet has published the first picture from a basement in the village of Zavitne Bazhannya, Donetsk region, used as
============
According to
's sources, Russian authorities plan to launch a new offensive in the spring after stabilizing the front, and expect to lose up to 100,000 servicemen in the process. But they're not worried — the soldiers "can be replaced."
meduza.io iStories: Kremlin expects to lose 100,000 soldiers by spring — but will replace them with conscri… Russia plans to stabilize the front in Ukraine this winter and then to "start anew in the spring," the independent outlet iStories reported on
=============
Today Ukraine commemorates the victims of the #Holodomor Video: Telegram channel of Volodymyr Zelenskyy
===============
"People's satellite" helps Ukrainian intelligence reveal 2,600 pieces of Russian military equipment
pravda.com.ua "People's satellite" helps Ukrainian intelligence reveal 2,600 pieces of Russian military equipment The satellite purchased by the Serhiy Prytula Foundation has helped the Chief Intelligence Department of Ukraine's Defence Ministry reveal
==============