Americans support US backing Ukraine, despite risk of wider war, survey finds – WSJ Perceived politicization is leading to less trust of American military leadership, the Ronald Reagan Presidential Foundation and Institute poll finds
wsj.com Americans Support U.S. Backing Ukraine, Despite Risk of Wider War, Survey Finds Political politicization is leading to less trust of U.S. military leadership, according to a poll by the Ronald Reagan Presidential Foundation and
=============
Psychologists, veterans affairs officers and former combatants who have struggled with nightmares, distressing flashbacks, and other PTSD symptoms are already working to head off a potential mental health crisis among soldiers and their families.
apnews.com 'Do something:' Ukraine works to heal soldiers' mental scars KYIV, Ukraine (AP) — Sleep plunges the soldier back into the horrors of Ukraine's battlefields. He can hear bombs falling again and picture
=============
"For France, the fight against impunity for crimes committed in Ukraine following the Russian aggression is a priority," the message reads.
novayagazeta.eu France begins work on proposal to establish a Special Tribunal on Russia's crime of aggression in… France, together with its European and Ukrainian partners, has begun working on the "proposal to establish a Special Tribunal on Russia's
============
Mikhail Khodorkovsky (English)
On December 1, 1991, more than 92 percent of voters in Ukraine approved the Verkhovna Rada's August Declaration of Independence. Mere days later, the Soviet Union dissolved and an independent Ukraine was born.
Quote Tweet

Olena Halushka
@OlenaHalushka
A referendum on the Act of Declaration of Ukraine's Independence was held on Dec 1, 1991. The turnout was 84%, w more than 90% of votes in favor. That is the only answer to "Crimea and Donbas always wanted to be russia" propaganda and lies. Crimea & Donetsk are Ukraine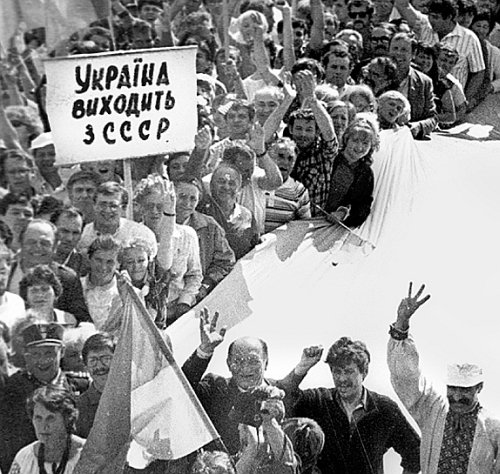 Ukrainian Community in Ireland Retweeted
Replying to
and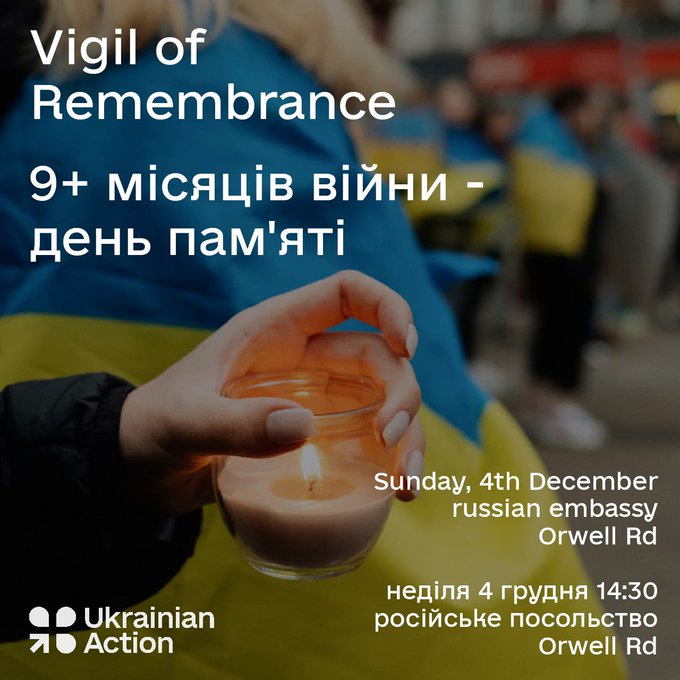 ==============
Spiegel warns of the threat posed by nearly two dozen Tu-95 and Tu-160 long-range bombers which can be seen on satellite images from the Russian Engels-2 airfield near Saratov. They can transport X-55 or X-101 cruise missiles. Russia wants Ukraine in total darkness.
=============
Russian Telegram says that the son of a Kazakh Minister married an Azeri oligarch. Why would Russia decide to make news of this? With the deep homophobia in Russia, showing that two countries, recently opposed to Moscow, have such weddings, turns Russians against them.
==========
As Ukraine braced itself for another Russian mass missile strike on its energy infrastructure, the U.S. Department of Defense announced on Dec. 1 that it had signed a $1.2 billion contract for the production of six NASAMS air defense systems for the county.
Russia planned to "subjugate" Ukraine in ten days and control it by summer as part of plans drawn up by a small group of officials led by Vladimir Putin. That's according to a new report by Britain's RUSI, an institute linked to Britain's army, drawing on captured Russian orders.
=============
Today is the 31st anniversary of Ukraine's 1 December 1991 referendum which saw an overwhelming majority of 92.3% back the Ukrainian Parliament's Declaration of Independence, including majorities in every single region of the country. Russia refuses to accept Ukraine's decision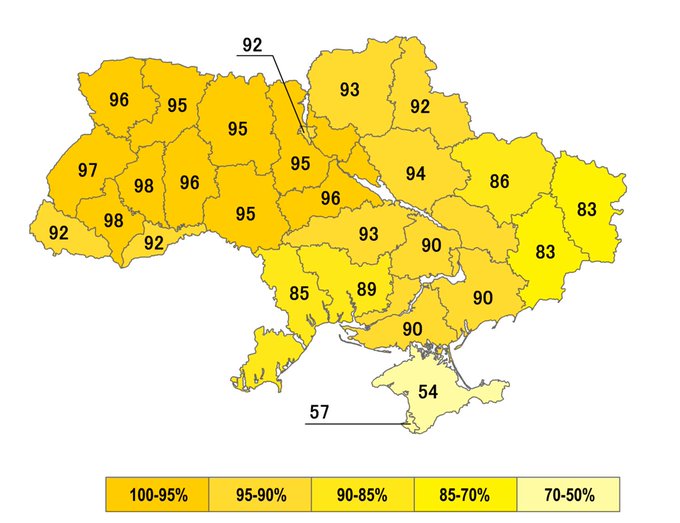 Business Ukraine mag Retweeted


Official
Oleksandra Matviichuk, human rights lawyer, profiled by chef Olia Hercules 'She has confronted the worst atrocities perpetrated against Ukrainian people and turned horrors into action. When many have closed their eyes, she insisted we bear witness'
https://ft.com/content/8428d275-a9ba-46e7-9c39-78b847c5cef7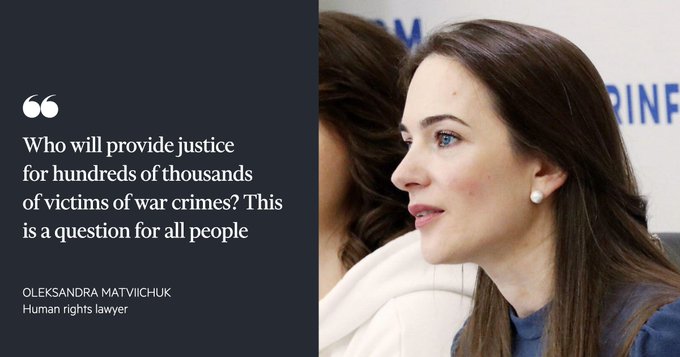 ·
The U.S. is planning a dramatic expansion in the training the US provides to Ukrainian forces, including instructing 30 000 Ukrainian soldiers a year at a US base in Germany The troops will receive combined arms training, a more advanced form of training than received today in &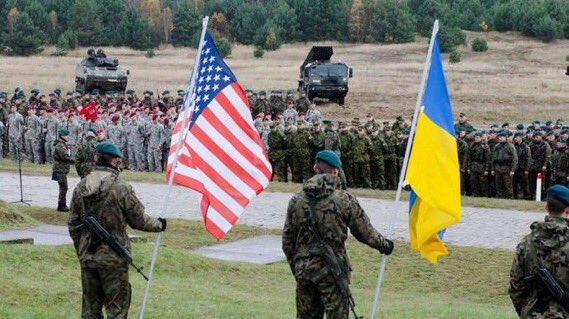 BREAKING: Giorgia Meloni has presented a new law proposal to have the Holodomor recognized as a genocide. More than 5 million Ukrainians were starved to death by Stalin's grain confiscation policies in 1932-1933.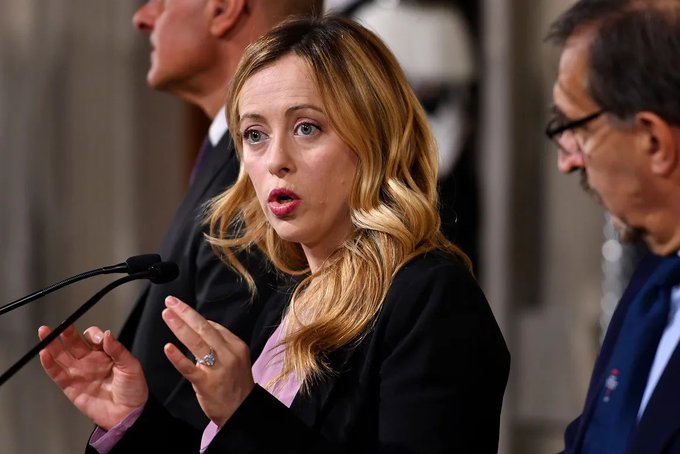 BREAKING: Wave of letter bombs sent in Spain to targets connected with the war in Spain. Bombs have either exploded or been detected in: – The Ukrainian Embassy – An arms manufacturer in Zaragoza which sent weapons to Ukraine – Torrejón de Ardoz military base – The PMs office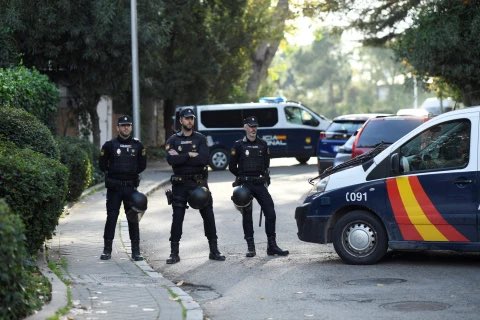 Russian troops entering what is today Latvia & Estonia in 1561, during the Livonian War. The Russians were defeated 20 years later by a coalition of Poland, Lithuania, Denmark–Norway, Sweden, Zaporozhian Cossacks (Ukrainians) & Principality of Transylvania (Romanians).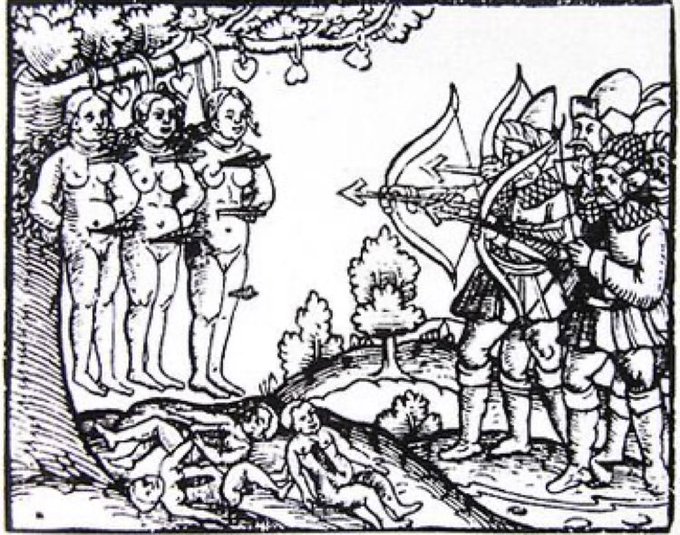 Ukrainians are memorizing faces…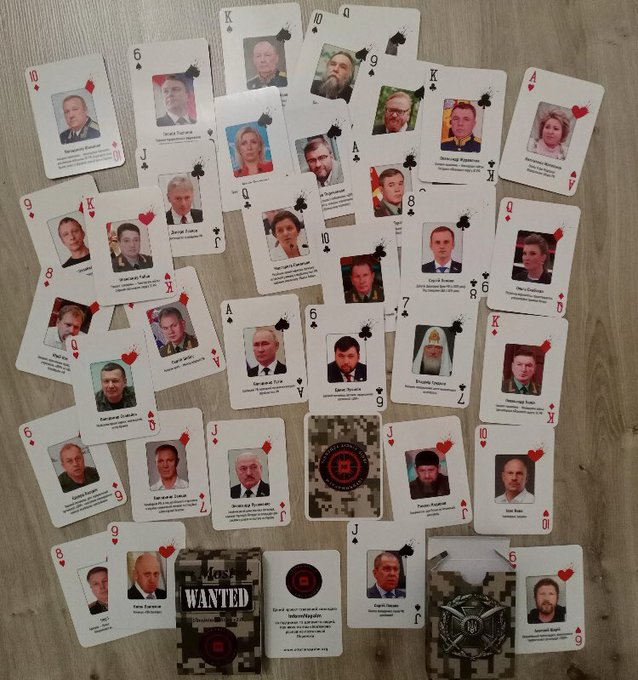 ·
MARS II provided by Germany on the battlefield #UkraineWillWin
===================

Lithuania has launched a new campaign – making stoves for Ukrainians. Ukraine is grateful to its friends and partners! #StandWithUkraine Source: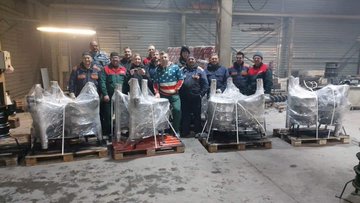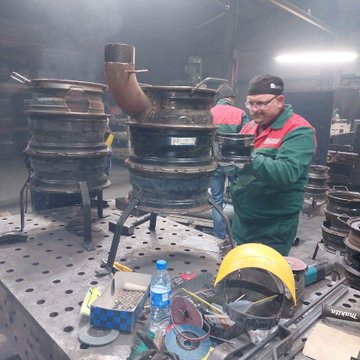 ===============

It is hardly a secret that there is a worldwide network of (pro-)Russian organisations & supporters of the so-called "Russian world". TEXTY used open-source information about Russia's potential agents & visualised the findings. Here is what we found out: https://texty.org.ua/projects/10832

Official
The Biden administration is weighing whether to label Russia's Wagner Group as a foreign terrorist organization
bloomberg.com US Is Weighing a Terrorism Label for Russia's Wagner Group Mercenaries The Biden administration is weighing whether to label Russia's Wagner Group as a foreign terrorist organization, two people familiar with the
==============

Official
 A Zambian student who died on the front line in Ukraine joined up with Russia's Wagner mercenaries to fight against colonialism, the group's founder has claimed
telegraph.co.uk Zambian student recruited from Russian prison killed in Ukraine Authorities in the African country have urged Moscow to explain how the 23-year-old became a casualty of the war =============
Organized Crime and Corruption Reporting Project
 Wagner in Sudan  A company owned by the Russian mercenary group has a close business relationship with a company controlled by Sudan's military intelligence.
Documents Reveal Wagner's Golden Ties to Sudanese Military Companies – OCCRP
Wagner, the Russian mercenary company owned by the infamous businessman Yevgeny Prigozhin, secured and maintained its position in Sudan's gold sector while working closely with companies affiliated…